While the main concern of a wedding should be the joining of two families and two hearts into a new life, at the end of the day people expect such a celebration to also include a party. And like every good party, the guests will expect to be entertained in some way. In this modern-day, wedding entertainment goes far beyond dancing, eating, and Bouquet tosses. Guests are expecting a wow factor, something to set the event apart from others that they have been to, something to keep them talking in the days months and years afterwards. Below find some great wedding ideas to incorporate into your gathering for a great evening of entertainment and fun.
10 Wedding Entertainment Ideas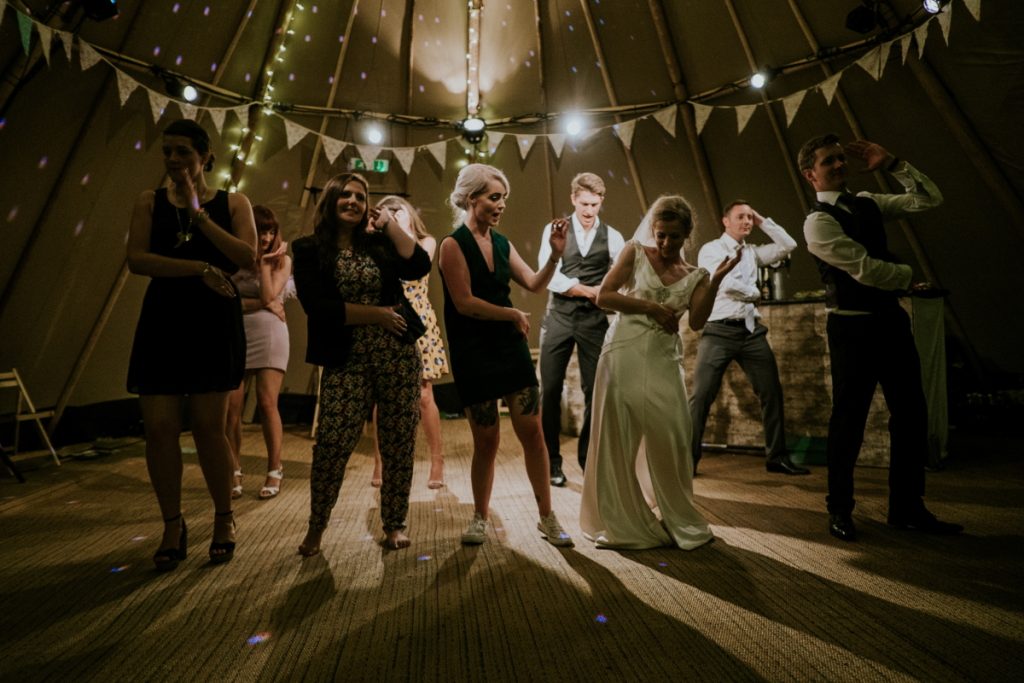 Photo Booth
People are super attached to their social media, and what better way to give them a chance to interact with social media then by providing them with a photo booth. You can rent a great box of different photo props in costume bits that fit the theme of your wedding and get people to let loose by taking some fun pictures. It's also a great way for you to make some photo memories from your big day.
Build a Cocktail Bar
Gather up some of your favourite cocktail ingredients and give your guests some cocktail recipe suggestions. Allow them to craft a custom cocktail, or to try one that you and your significant other enjoy. This is a great way to let loose after the ceremony and to get people in the spirit to have fun.
Caricaturist
If you and your significant other have a great sense of humor, consider hiring a caricaturist to draw portraits of your guests during the cocktail hour or for a little while during the reception. These would make great  favors for your guests to take home at the end of a great evening.
Advice Cards
Leave out some nice pens and a selection of greeting cards or index cards for your guests to write their advice for you during your first year of marriage that you guys can read throughout the year. have your guests sign them and date them as a way to update the old fashioned guest book.
Sweets / Lolly Bar
The great thing about the suggestion is that it can be updated in so many ways. you can use it to set out your and your significant other's favourite types of candies. You could do an ice cream bar or a doughnut bar where people get to pick their favourite flavours and toppings. you can even do a smores bar. The great thing is that it is a versatile way for them to make something tasty to enjoy throughout the reception.
Choreographed Routine
This takes a little bit of extra planning but could be a great way for you and your significant other to show off your best moves on the dance floor. For your opening dance the two of you can learn a choreographed routine and perform it for your guests.
Mr and Mrs Game
This one is a great way to keep your guests entertained. For this, the bride and groom sit back to back and the DJ or the best man asks a series of questions with the couple facing away from each other. each of them has a card in their hand that has the name of the Bride or the groom on them, and as the answer to each question, they have to hold up one of the cards. For every question that they answer correctly, they get a point. This is a great way to induce laughter throughout the entire night.
Recipe Box
Similar to the advice cards, have each of your guests right now in a favourite family recipe on an index card and drop it into the recipe box. this is a great way for the happy couple to get to spend time together as they cook dinner during their first year together.
Wedding Crackers
These are like a Christmas cracker, only with fun party favors relating to a wedding inside!
Jukebox
After a little bit of dancing, open up the DJ or the band two requests from the guests.
All of these wedding entertainment ideas are a great way to keep your guests engaged and having a great time the whole evening.