This blog was inspired by something that happened at a wedding expo that we attended. While exhibiting a lady walked past. Speaking to her, we mentioned our wedding coordinator service and pricing. She said, "That's expensive. I will just get an Airtasker Wedding Coordinator for super cheap". We said "As long as the person from Airtasker knows and understands exactly what you want and how you want it. They will also have to deal with issues that arise on the day if things go wrong". She went on her way and then came back and asked: "What do you mean?". The conversation that came after was quite interesting.
Airtasker Wedding Coordinator What You Need To Know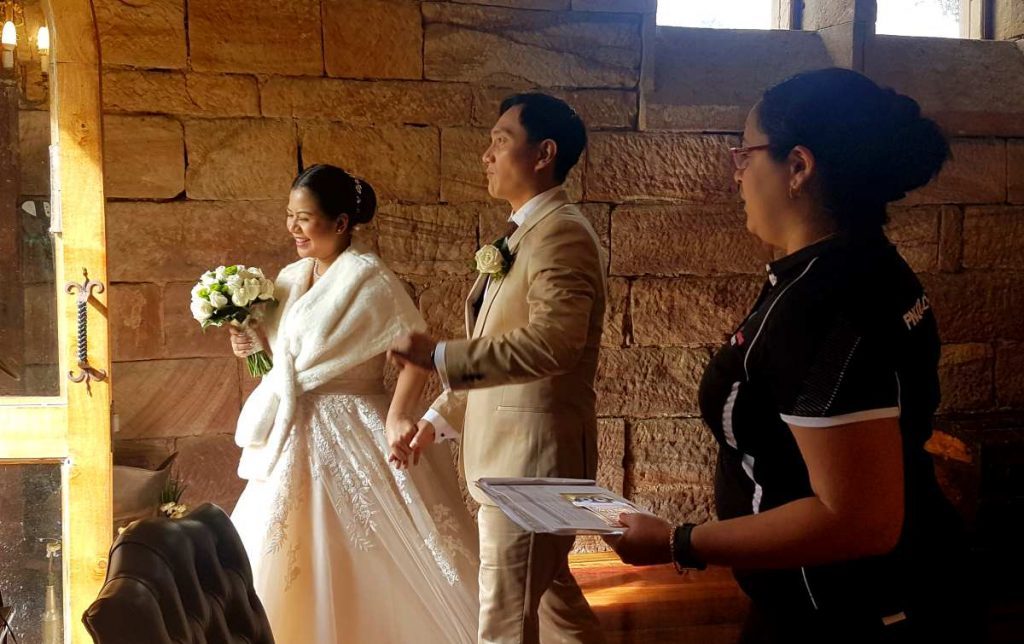 I am going to preface this blog and say that there is nothing wrong with using AirTasker for certin things. In fact we have used it ourselves for simple duties and to try out potential new staff. The main issue we have with an Airtasker wedding coordinator is one of experience and reliability.
Don't get me wrong as you can find a fantastic person to do everything for you with the level of quality an expectation you need. These people are often needles in a haystack on these platforms. I am going to advise on not just what we have experienced firsthand on these type of sites but also what we have personally seen/heard in the industry.
You Get What You Pay For
Just like anything in life, if it's cheap, it's cheap for a reason. The cost could be cheap for a variety of reasons. The reasons can include lack of experience, looking to improve their rating and get a job on one of these work sites, amongst other reasons. The person we spoke to said that she was looking to get someone for $100 for 6 hours. Keep in mind Airtasker takes a 22% cut (so they are left with $78). The question you have to ask yourself is "Would you be dedicated and focused all while rushed off your feet all day on a weekend for $78". Most likely, the answer is no and would you want to hire and trust someone for $78 to work all day for one of the most important days of your life?
Some people think that they will need a wedding coordinator for a specific task or duties. What happens if something doesn't go according to plan or changes? Like most people, if it's outside their scope, they don't get involved. If you hire someone to complete/manage a specific list of duties, but something comes up here is the difference. A professional wedding planner will make sure everything goes according to plan from a proven track record of experience. They will also meet with you beforehand, do a proper hand-over, reconfirm suppliers and create a run sheet. A random person you hired will generally stick to pre-arranged duties, especially if they only receive $78 (no more/no less).
Will They Show Up
True story, we experimented and decided to hire some people when we needed extra staff for some event set-ups and used Airtasker as a hiring tool. On more than one occasion, the following happened. The person did a no show and was never heard from again. Another time the person cancelled at the last minute, and we were left high and dry. One great story was a person we booked with everything arranged in advance. The day before the event they said they wanted more money (literally double the agreed amount) otherwise they would not show. All this on the night before the event.
Now, these are just some of the stories. We have had positive experiences for simple non-critical / time-sensitive tasks. You see all they have to do is cancel the job and they can go to the next job or just make a new account. The difference is that as a business who has coordinated hundreds of weddings has a reputation to uphold. The professional wedding coordinators reputation is on the line, and we intend to maintain our reliability.
Experience Matters
As mentioned above, we have coordinated hundreds of weddings, and this is what we do, and we do it well. You can easily hire a person who has never even coordinated a wedding. When you have coordinated the number of weddings we have, there is one thing you will learn. No matter how perfectly preplanned, something can go wrong (or change last minute), and the wedding coordinator will need to resolve it. It's not always about "centrepiece goes here" or "schedule is this". It is also about understanding what's going on, resolving issues that come your way and making sure everything runs smoothly. Will they know what to do if the cake is missing or the driver is late? Will they manage dietary needs or know the playlist for the band amongst other things?
It's Not Just About Your Wedding Day
Did you know that a wedding coordinators duties start roughly one month before the wedding? They liaise with suppliers, talk and coordinate with you on the lead up to the wedding day. All this is done to ensure everyone is on the same page, and expectations are met. Plus this is to counter any unforeseen issues that the couple may not have anticipated.
Your Wedding Coordinator Your Way
If you are considering a wedding coordinator, make sure you know what you are getting. While an Airtasker Wedding Coordinator may seem like a good idea, take a look at our on the day wedding coordinator page and see all the inclusions. This is a lot more comprehensive and covers all bases and contingencies. At the end of the day, an Airtasker wedding coordinator is concerned with competing the task that has been defined explicitly in their job brief, no more no less. Whereas a professional wedding planner is concerned that everything on your wedding day runs smoothly and runs perfectly.
Are you considering hiring a wedding coordinator? Let us know and join the discussion down below 🙂