Welcome to Ask Emilie, here you can ask any question to our wedding planner Emilie. Emilie will answer your question no matter the topic. It can be about anything from styling, general wedding questions, cultural customs, planning, wedding budget and more. This week we are talking with a bride who is thinking of having her wedding on a long weekend.
Today's question is from Terri B who asks:
I am planning to have my wedding over the Queens Birthday long weekend next year. I was looking at getting married on the Queens Birthday as my boyfriend proposed on that day. For me, it is a very personal day, not just because of the public holiday. There are a few other advantages as it is not during peak wedding season we have more variety and options with suppliers. I am a little worried because people sometimes go away on weekend getaways during this time. Is it a good or bad idea to have it over a holiday period? Thanks Terri
Hi Terri,
You may be surprised to hear, but this question comes up from time to time. It is good that you are at considering your guests before booking your big day. Long weekends have the allure of the 3-day weekend with extra time to have your wedding celebrations. That being said this also applies to your guests.  Let's take a look at the possibilities of what may happen if you decide to have your wedding on a long weekend.
Wedding On A Long Weekend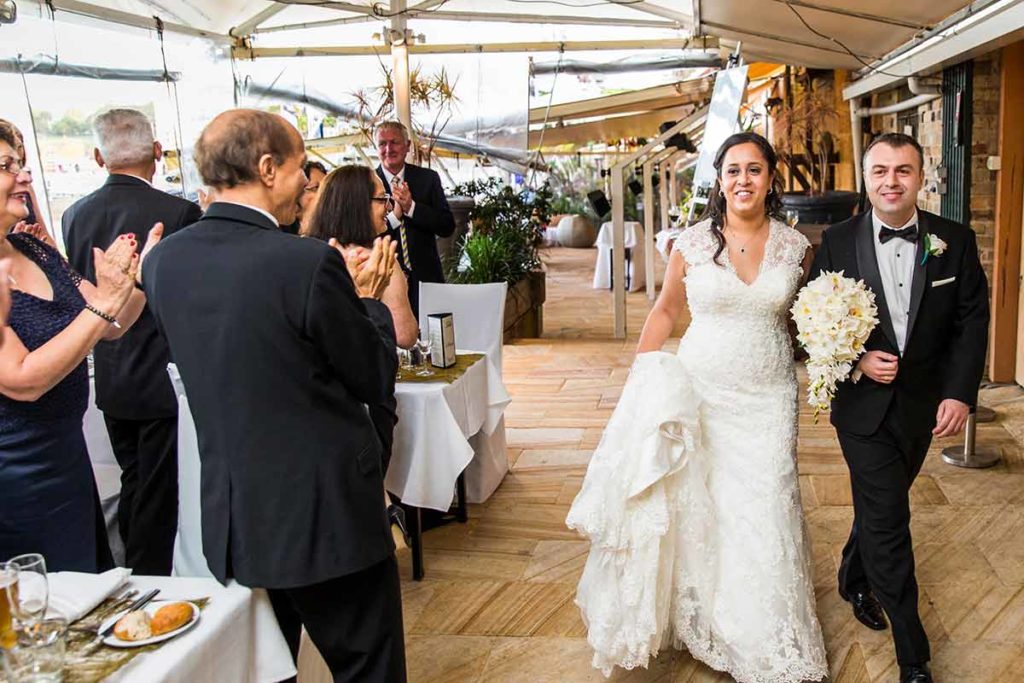 People Go Away On Long Weekends
There is no surprise that people go away on long weekends. This may include your guests. Even though people give wedding invitations 6 or more months in advance, in some cases people may have already booked a weekend away. Sure if they are close to you, they may try to cancel or reschedule, but in some cases, it's just impossible.
As a result, this can increase the traffic on the roads as well. This is because people may have booked a weekend in the Hunter Valley or Central Coast for example and the traffic everywhere is congested. This can impact your wedding timeline and also for your guests especially from the wedding to the reception venue, and an on-the-day wedding coordinator can come in handy.
The Venue May Be More Expensive Due To Public Holiday Rates
With the extra day for the weekend also includes a public holiday. Depending on the venue, there may be a special or public holiday surcharge. This is because the venue will have to hire in staff to cater for days they are not normally busy or to hire people on the public holiday itself. The Queens birthday is in June which is in the middle of winter season.  It is a good idea to compare what the venue will charge before or after the long weekend. This is to compare rates and to make sure you are not paying extra.
Long Weekend Can Be A Popular Time To Get Married
Due to the expense, some couples may avoid getting married on a long weekend, and for others, they are happy to spend a little extra to get that extra time. As a result, some venue spaces can fill up fast as couples try to get their long weekend wedding date locked in. Therefore start calling/emailing around to your preferred venues to make sure there is availability first and not leave it too late.
While I understand that this date is meaningful to you, remember to consider your guests. So, start enquiring now to secure the date before anyone else.
Good luck on deciding the date 🙂
Emilie
Would you have your wedding on a long weekend? Have you ever been to a wedding that was on a long weekend? Let us know your thoughts and join the discussion down below 🙂
Do you have a question for Ask Emilie then email her here? Alternatively, fill out the form below and have your question answered in our wedding blog. Also, check out the other Ask Emilie Blogs here, they may also contain what you are looking for or give you ideas and inspirations for other wedding-related questions.