Happy Chinese New Year – 新年快樂 (On Friday 16th February that is) or the more popular 恭禧發財which means to have a prosperous new year. This year (2018) marks the year of the Dog. Specifically speaking, it is the year of the Earth Dog. In celebration of Chinese New Year let us take a look at the people who were born in the year of the dog and who they are compatible with (and not so compatible) for a love match.
Traditionally speaking dog is man's good friend who can understand human's spirit with an ability to obey its master. This is regardless of their position whether and will stick by their side. The Chinese regard it as an animal of good fortune and also auspicious. If a dog comes into a house, it symbolises the coming of good fortune. In Chinese culture Erlang is known as the greatest warrior god of heaven used a wolfhound to fight monsters.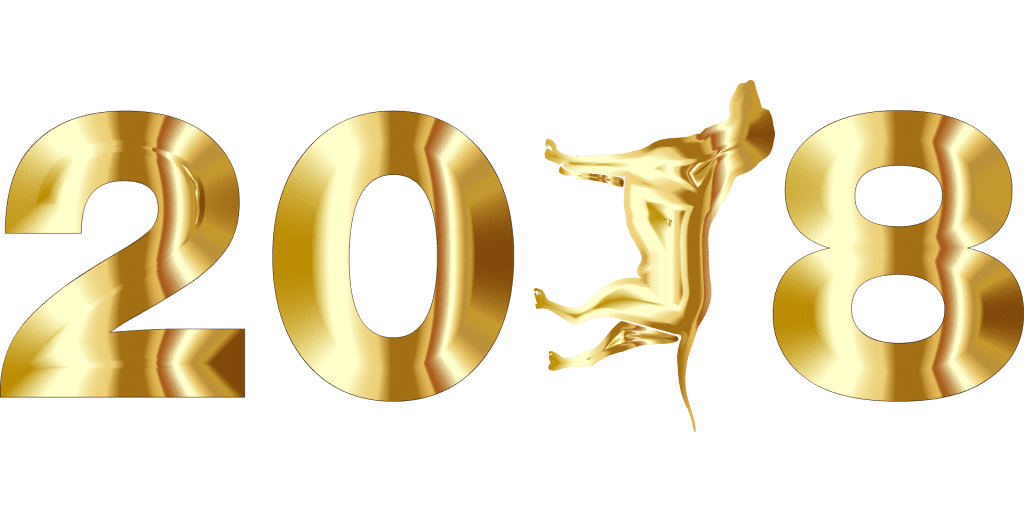 Individuals born in the Year of the Dog are typically independent, true, loyal and decisive according to the Chinese zodiac. They are not afraid of challenges in day to day life. Their most positive attribute is that they peaceful and balanced relationships with others.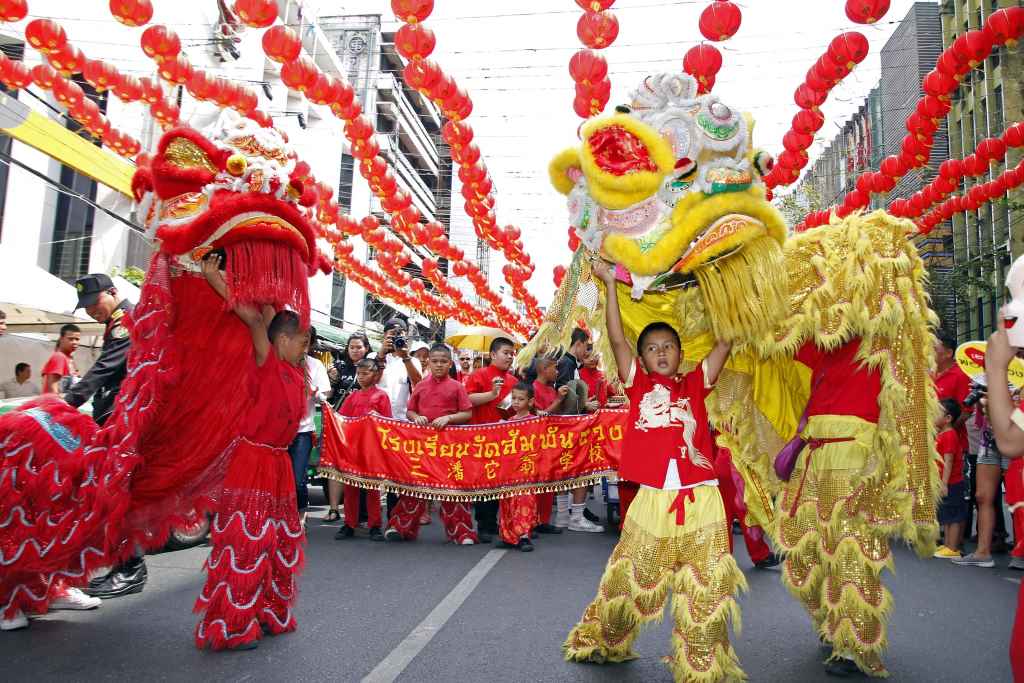 Year Of The Dog: Earth Dog
Earth dogs are progressive, devoted, considerate, have a high level of discipline and they stick to their beliefs. They also have clearly defined goals in life. They strive to achieve their goals without compromising their principles. Earth dogs have very clear objectives and they are self-balanced towards progress and disappointment. Sometimes earth dogs are exceptionally impulsive.
That said they have high regard and respect for others and will never intentionally hurt others in their pursuits. They do not want to meddle in the life of others and do not like it if others do the same to them.
General Dog Info
Lucky Numbers: 3, 4 and 9
Unlucky Numbers: 1, 6, and 7
Colours: Green, Red, Purple
Flowers: Rose and Cymbidium Orchids
Below is a list of dog year with their element:
| Type of Dog | Year of Birth | Characteristics |
| --- | --- | --- |
| Wood Dog | 1934, 1994 | Sincere, reliable, considerate, understanding, and patient |
| Fire Dog | 1946, 2006 | Intelligent, hardworking, and sincere |
| Earth Dog | 1958, 2018 | Communicative, serious, and responsible at work |
| Gold Dog | 1910, 1970 | Conservative, desirable, cautious, and always ready to help others |
| Water Dog | 1922, 1982 | Brave and self-centred, even seemingly selfish; well-versed in dealing with financial issues |
| | |
| --- | --- |
| Year | Element |
| 28/Jan/1922 – 15/Feb/1923 | Water |
| 14/Feb/1934 – 3/Feb/1935 | Wood |
| 2/Feb/1946 – 21/Jan/1947 | Fire |
| 18/Feb/1958 – 7/Feb/1959 | Earth |
| 6/Feb/1970 – 26/Jan/1971 | Metal |
| 25/Jan/1982 – 12/Feb/1983 | Water |
| 10/Feb/1994 – 30/Jan/1995 | Wood |
| 29/Jan/2006 – 17/Feb/2007 | Fire |
| 16/Feb/2018 – 4/Feb/2019 | Earth |
| 3/Feb/2030 – 22/Jan/2031 | Metal |
| 22/Jan/2042 – 9/Feb/2043 | Water |
| 8/Feb/2054 – 27/Jan/2055 | Wood |
Male Dog
Males with Chinese zodiac of Dog are anxious to make a strong family with their partner. They want to have a steady and simplistic relationship. Once they experience passionate feelings for somebody, they will do their best to express their feelings and longings for them. They are generally fine with giving their partner space to not be overbearing and make them feel secure. In their eyes, a free and easy-going marriage will be fine for a while. That said, sometimes they act stubbornly in their relationship. From one perspective, they need their partners to know every little thing about them. Then again, they do not like to communicate constantly. As a result, their partner will need to be patient to get to know them and gain their trust.
Good Partners for Male Dogs (Dog Men)
Rabbit: They are very understanding. This is their keys to maintaining a harmonious marriage throughout life. They both keep great enthusiasm about life. They can share each other's joys and sadness.
Rat: This pair is extremely happy together and very loving. They rarely argue in daily life. They tend to have similar interests. This always brings common topics for them to talk about. As a result, the relationship is full of energy that is continually growing.
Tiger: They are a perfect match for each other. They share many common beliefs; this means they can obtain a beautiful and long-lasting relationship.
Bad Partners for Male Dogs (Dog Men)
Dragon: They divulge their true selves in marriage. Strong self-safety usually makes them criticise every little detail between them and their partner. Frequent arguments will cause cracks in the marriage over time.
Sheep: Their absolute distinctive pursuits cause boring and mundane relationships. Both are used to being a sole operator. Marriage will make them feel smothered and burdened.
Ox: The lack of trust with them is the most significant hassle for the couple. They will have doubts with each other in their day to day lives. Neither is willing to compromise with each other. As suspiciousness of each other grows, the marriage is sure to fail.
Female Dogs
As a rule, female dogs are calm and proud. This can lead to an unromantic marriage. Now and then, their lack of communication makes their partner feel confused and unknown in their relationship. They don't express their warmth easily. Nonetheless, they are brimming with ladylike qualities.
They are earnest and very honest with their partner. A female dog can assist their relatives and in the meantime, build up their own focuses and careers. Their quiet and independent qualities can enable them to take care of numerous issues in marriage. They try their best to endure with issues that may arise.
Good Partners for Female Dogs (Dog Women)
Rabbit: This couple can understand and tolerate every different aspect of each other. They can make complete use in their strengths to fight for a more prosperous future.
Monkey: They always share common hobbies/interests and have an excellent work-life balance. If there are any issues, they can take care of it together. A tight connection will make the relationship stronger over time.
Pig: Both of them have mature and considerate personalities to keep devoted to each other to strengthen the marriage further.
Bad Partners for Female Dogs (Dog Women)
Rooster: Rooster males are just not right for female dogs. They just do not get each other. A marriage without some form of commonality is doomed to fail.
Sheep: Although they attempt to solve troubles with calmness and knowledge, they still can't work each other out. This fit doesn't have a good chance to make the marriage work.
Dog: There are many conflicts between them in day to day life. Little things continually lead to extreme arguments. Stubborn personalities deliver long-time lack of communication between each other and negative feelings set in.
Whatever your sign, from all the team at Pink Caviar Events! Happy Chinese New Year and have a great Year Of The Dog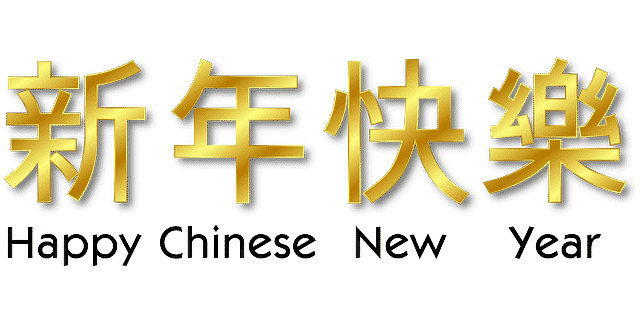 Check out our other Chinese New Years Guides on marriage compatibility and love
2018 Year Of The Dog – You Are Here
Are you born in the year of the dog or earth dog? Do you find yourself attracted to a specific Chinese horoscope type? Let us know and join the discussion and comment below 🙂