When most people think of the modern day bridesmaid they often think of many things. Most of these would include dresses, drinking, hanging out with their friend on their special day and so on. However did you know that the origin of the bridesmaid had a more serious undertone. Many would consider these dangerous. These dangerous duties are designed to protect their friend on their special day. Today we will be looking at some dangerous historical and modern duties of the bridal party.
Dangerous Duties Of The Bridal Party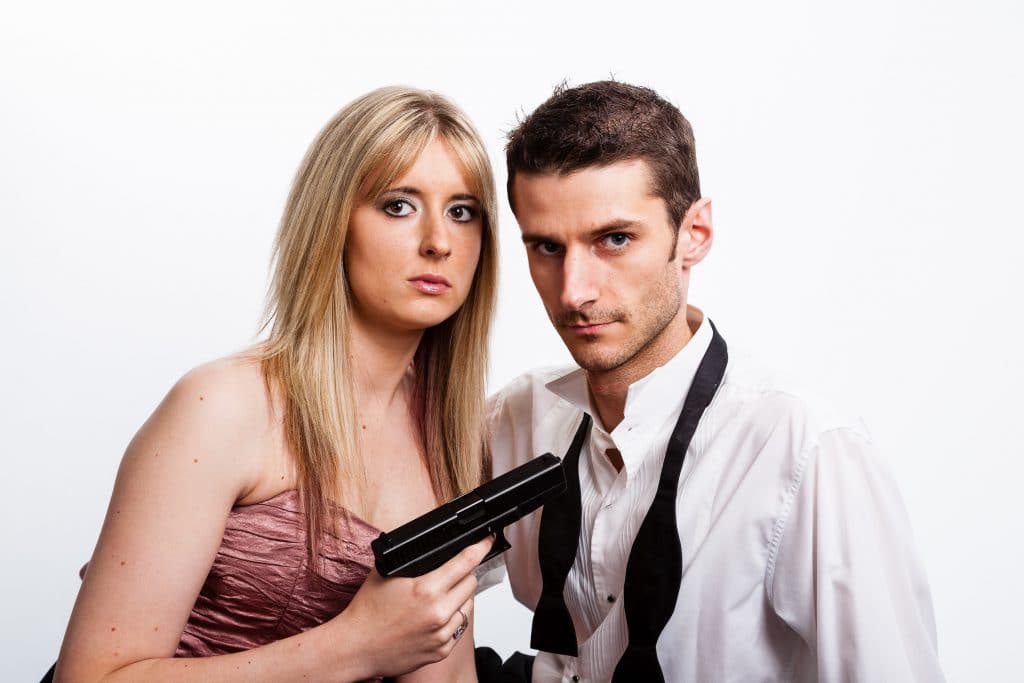 Security Detail
In Ancient Rome  they were very superstitious. To protect the bride and groom from evil spirits they would dress 10 men and 10 women identically to the bride and groom. This was done to confuse the evil spirits or jealous suitors who intend to steal the bride and claim her for his own. By having so many people dress identically the spirits / suitors would not be able to find the wedding couple and fail in their attempts. While the superstitious aspect has worn off it still holds its roots. While the bridal party do not wear the exact same outfit it is still customary to wear similar outfits.
Drinking For Your Protection
Dating back many years ago in China it is common place for the bridal party to drink on behalf of the bride and groom. This is so the couple do not get too intoxicated on their wedding day. You may be thinking that this is not very dangerous. This is still practised today and can have some very bad side effects for the bridal party. Alcohol poisoning can be quite dangerous.
An example is that when one of our wedding planners (Dimitri) went to China for a friends wedding and was part of the bridal party. He was asked by many tables to sub in for the groom. There were approximately 40 tables and he substituted in almost half of them. While Dimitri claims that he can hold his alcohol, even he has his limits.
He consumed almost 20 shots of Chinese rice wine over an evening (amongst other drinks). As you can imagine that it did not end too well for him. There are even rumours of a photo him passed out in the hotel room after the wedding in a hilarious position. How he got back to the hotel is another story.
Protecting The Bride From Kidnapping
The other aspect of their duties is to escort the wedding couple to the ceremony. The groomsmen would escort the groom and the bridesmaids would escort the bride. This was mostly intended for the bride more so than the groom. The reason is because they are to protect the bride from thieves who may attempt to steal her dowry. This has been practised by many cultures in ancient and modern times. This was used by the ancient Romans and even to this day and even symbolically in the modern area.
Are there any dangerous duties for the bridal not mentioned? Let us know and join the discussion below 🙂