30 Oct

Decisions… Decisions: Selecting a Wedding Style

Some brides-to-be have had a wedding style or theme for their wedding in mind since they were small girls. Some brides can't settle on a colour scheme or style, and others need advice. Sometimes, the couple has a very personal and specific theme in mind that is special to their relationship. Every wedding is different, which is one of the best things about working as the best, most professional wedding stylist that Sydney loves!
When to Choose a Wedding Theme or Style
The earlier a bride and groom  settle on a wedding theme or style, the better! The entire wedding can be tied into the style that appeals to or represents the couple. Making sure the right style is chosen on the outset is very important to the whole planning process. While working with our professional and experienced Wedding Stylist Sydney brides have deemed "exceptional!" there is no need to worry about the order of operations – the couple has a professional guide through the whole wedding design process!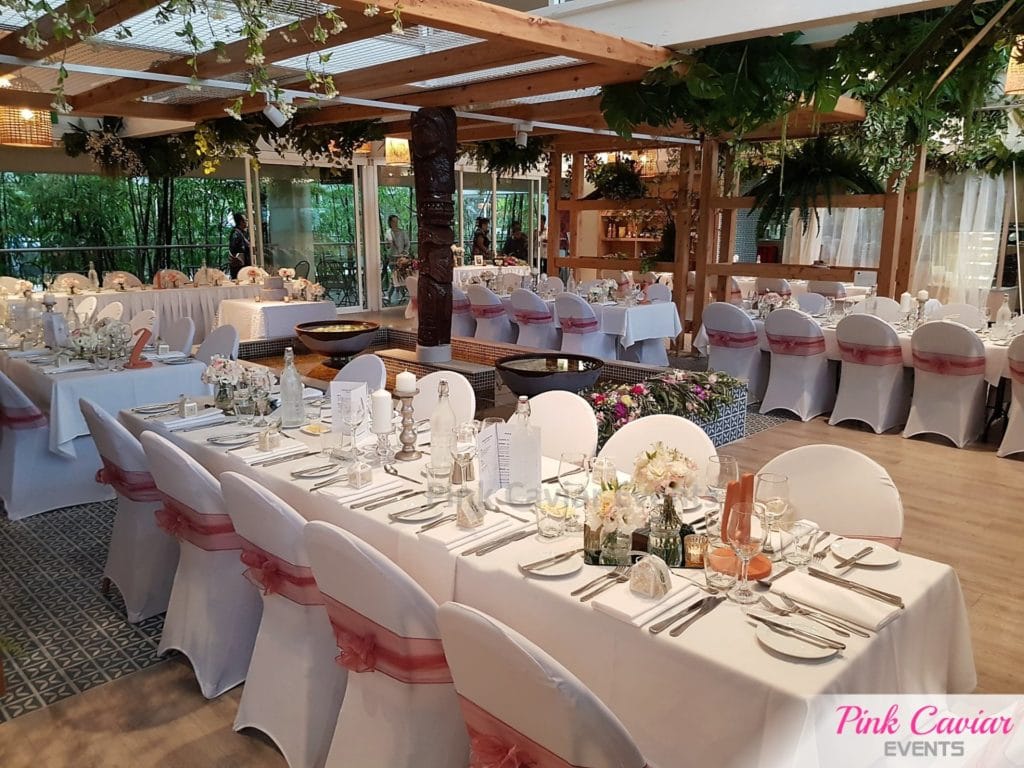 Why Have a Wedding Style Or Theme?
Most wedding planners recommend that the bride and groom set a wedding theme or style early. This is so the elements of the wedding flow together more naturally. The décor, setting, and food can be planned so that the theme is highlighted or a unified style is presented. For brides and grooms who wish to have a more casual wedding, they do not think that a theme is necessary. Even the most casual weddings can have a theme! Themes can be classic, casual, lively and fun, or something very personal to the couple being married. There is no shortage of ways to create a professionally designed event, especially when brides work with the stylist team at Pink Caviar Events.
What Does a Wedding Stylist Do?
More than a traditional wedding planner, the wedding stylist helps the bride and groom to define their vision for their wedding. The stylist can help brainstorm ideas, or refine an idea that the couple has come up with. If there's a great theme, the bridal couple can put together but are unsure how to execute it well. The Wedding Stylist Sydney can help bring the event together with creativity, passion and the special couple's personality. Past clients have said that our services are "definitely worth the money". Once the couple settles on an idea for a theme or wedding style, our stylists are tasked with pulling together the details. The Wedding Stylist Sydney works with vendors that ensure everything is set up perfectly.
How Does a Wedding Theme Work?
Everything about a wedding (for the most part) is decided by the bride (and a little bit up to the groom!). The wedding stylists at Pink Caviar Events work with couples to ensure that centrepieces, gift tables, seasonal flowers and the colour scheme will work together to create a beautiful and memorable wedding.
Do you have a question for Ask Emilie then email her here? Alternatively, fill out the form below and have your question answered in our wedding blog. Check out the other Ask Emilie Blogs here, they may also contain what you are looking for or give you ideas an inspirations for other wedding-related questions.
What is your colour scheme and style at your wedding? Are you having trouble choosing which direction to go? Join the discussion below and let us know in the comments 🙂