Are you having your wedding at your local church, favourite scenic spot or some place personally meaningful? Whatever you choose it's going to be great but have you ever considered a destination wedding or a destination wedding planning service?
Destination Wedding Planning
Destination weddings are becoming ever more popular. Whether it is someplace close like the Blue Mountains, Hunter Valley or overseas weddings (New Zealand or Fiji are becoming increasingly popular. There are a whole host of reasons for a destination wedding. Some reasons are that the location has sentimental value(where he or she proposed), family heritage, or to have a smaller and more intimate wedding. Sometimes just because you want to get away from it all.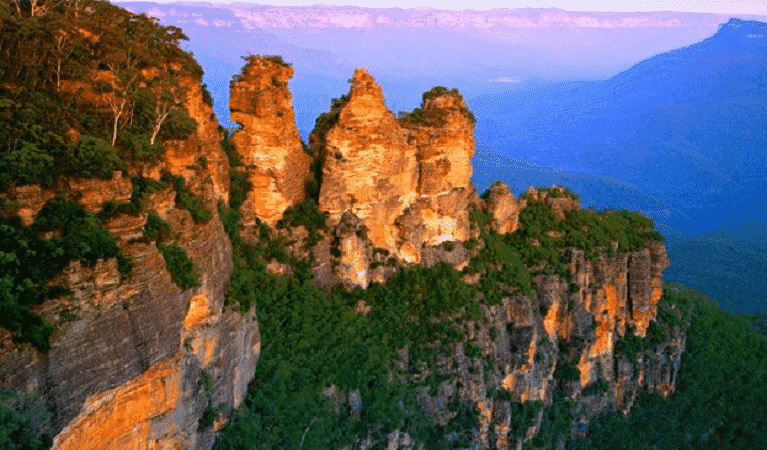 Once you have chosen your destination, you may wish to incorporate some of the local sights. For example, if you're getting married in the Blue Mountains, a popular choice is to have a wedding photo with the 3 Sisters behind you. Another popular option in the Hunter Valley is to take photos weaving through the vineyards.
The only two main issues with destination wedding planning are that sometimes people overlook the price and planning part. Couples will have a budget in mind and not realise all the additional costs on top of a regular wedding. They forget to factor in the logistical issues and additional pricing of a destination wedding. For example, we had one client before booking us had budgeted for everything. They had forgotten to budget hotel stays for themselves and helping organising guest accommodation and transport.
Destination Wedding Planning Logistics
Another element, often overlooked, is logistics. A wedding in the Hunter Valley sounds great; however, many couples fail to realise that while initially in the heads, it's just a couple of hours away. The couple may end up going to the ceremony and reception space many times to confirm/visualise things. This leads to many weekends away, and hotel bills that were an unexpected expense.
On the same topic, people book suppliers such as entertainment, photographers, photo-booths amongst others they see on-line, at bridal expos or through referrals. That being said while you think you have snagged a bargain with the photographer, you may also have to pay a travel surcharge. This may include hotel accommodation for a destination wedding.
Sydney Based Destination Wedding Planner
While there are many other factors to consider having someone like Pink Caviar Events can help take away the stress. We can also lower the budget and streamline the whole process making it much easier. Pink Caviar Events has years of not just local wedding planning experience but also destination wedding and travel industry experience.
By having a local Sydney consultant, we will help turn your vision become a reality. Having us as your local Sydney wedding planner contact, we can facilitate everything through our Sydney CBD office location. As a result, we can bring everything to you. Having planned many destination weddings over the years, we, have excellent contact's ranging from local area photographers, entertainment, venues and much more.
As we are also Sydney based wedding planners, one of our specialities are to maximise your vision within the budget set. In many cases we lower your budget to as much as 10-15% and sometimes more. So if you are considering a destination wedding whether it is in Australia or overseas, feel free to contact us today. We can turn that idea into reality.