When Pink Caviar Events started many years ago, we attended local expos to get our name out there. One of our staff – Dimitri was speaking with a woman. She was older compared to other engaged couples (60+). He had asked her "Is your son or daughter getting married?". The lady responded "Yes my son is, but so am I… I am not marrying my son… he is marrying someone else". After a brief moment of Dimitri processing why the lady had said she was not marrying her son he had a thought. While new to the industry he only encountered couples 20 – 40 years of age. He realised that it's never too late to get married.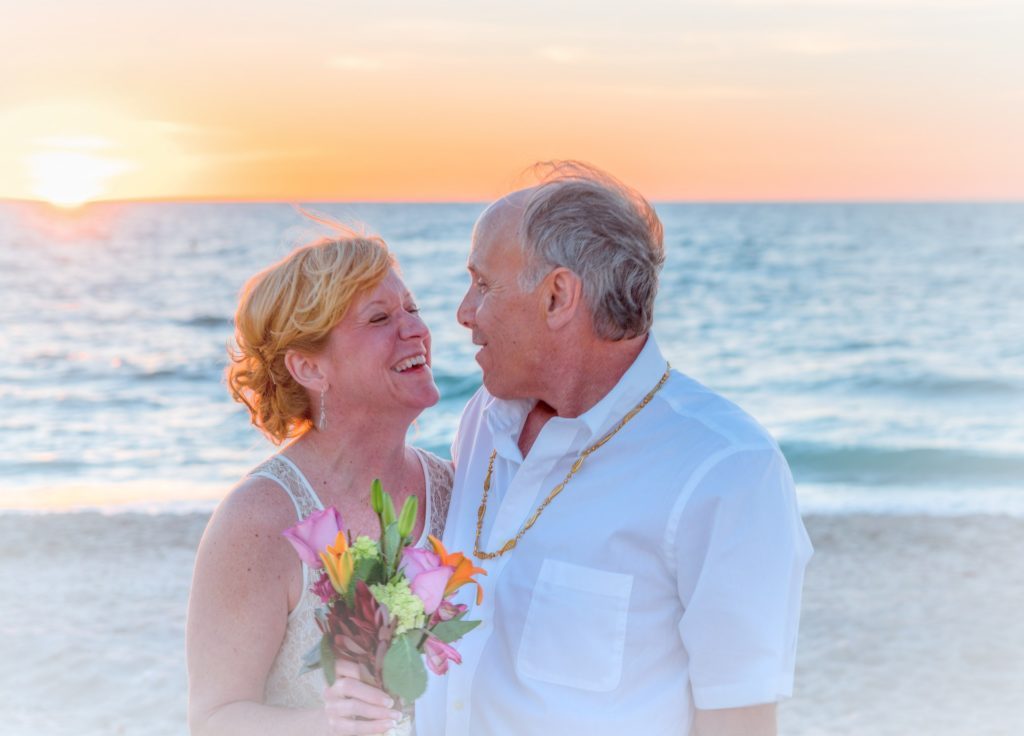 Never Too Late To Get Married?
In simple terms the answer is 'NO' it is never too late. It is more of a question of "When do you want to get married?". The answer for each person different and  personal.
There are many reasons for this but lets look at the most common ones.
Life Got In The Way
For some people it is simply that life got in the way. With everything that happens in our day to day lives, planning a wedding may seem too much. Just like anything in life its all about planning. Just speak to your partner and set a date then work out all the details. I know I am over simplifying it but the fact is unless you have a date or something to focus on (wedding-wise) it will never happen.
My Partner Doesn't Want To Get Married (But I do)
This happens from time to time. In fact I know 2 people first hand who want to get married but their partner did not. The first was a girl I used to work with. See would always arrive to work frustrated and emotionally upset. We had a girls only lunch one day at work. She told us that she has been with her partner for 6 years and wants to get married to him soo badly.
She had threatened to break-up with him many times. Apparently this did not phase him and she ran back to him every time. She said "it's too late he knows I can't quit him so I will just never get married". We told her that it was "never too late to get married". He was just complacent about this and it made her always a little upset.
The second story is of a friend of mine whose parents never got married. He was not religious but she was. While they raised a family and had a great life my friends mother always wished to get married.
If this is happening to you or someone you know, just sit down with them. You can show them that there is plenty to compromise so both parties are ok with getting married. If one is religious but the other is not then a non-religious wedding may be in order. If their partner is complacent then perhaps a simple low fuss wedding may be the solution. There is always a work around and that it's never too late to get married.
Weddings Are Too Expensive
Well this part is dependant on you. As I have said many times before that you can have everything from a simple Births Deaths & Marriages ceremony to a full blown extravaganza. The choice is always up to you.
If price is always an issue for your vision then you can do what one of our current client is doing. She wishes to get married in the UK but the cost of an extravagant destination wedding is too much for them. We sat down with them in 2016 and worked out a budget and plan for them. The couple promised to put a small amount every week into the wedding budget. They plan to have their dream wedding in 2020.
For some, 4 years of waiting is too much time BUT what is 4 years if you are together for 50+ years. The point is that they both wanted to get married and found a solution that worked for them.
Whether it be a religious, complacency, costing or any other reason why he won't propose, there is usually a solution. Its about being open in communicating what you want and not being afraid to say it. Unless your partner is dead-set against marriage then in general it's never too late to get married.
Do you have a question for Ask Emilie then email her here? Alternatively, fill out the form below and have your question answered in our wedding blog. Also, check out the other Ask Emilie Blogs here, they may also contain what you are looking for or give you ideas and inspirations for other wedding related questions.
Do you believe that there is a time limit or that "it's never too late to get married?" Join the discussion and comment down below 🙂