11 May

Wellington Destination Wedding

(Last Updated On: 03/05/2018)

Wellington is the capital of New Zealand and is considered the cultural city with much to see and do. Wellington became the capital in 1865 and has a population of around 405,000. The weather is great, for example in the summer time the hottest it gets is 20-25 degrees. There is also much less humidity compared to Sydney. So if you had a Wellington destination wedding they you know you will not be hot and sweaty in your wedding dress or suit.

While it is the capital and just like Canberra all the political departments work there EG Parliament, Supreme Court and so on. Located in south of the North Island with multiple daily ferry commutes from Picton in the South Island it is a major hub of activity.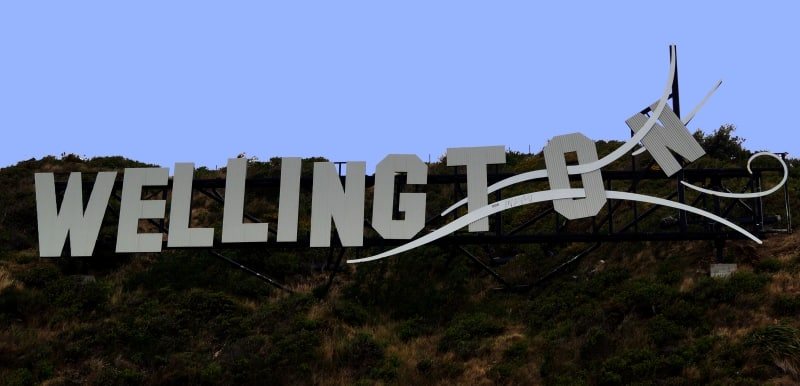 Wellington Destination Wedding
Surrounded by mountains and on the harbour, the combination of the two give the city multiple amazing views for any wedding. Wellington is referred to as 'Windy Wellington' due to the rather windy weather. In fact this is commemorated by the Wellington (AKA Wellywood sign) with letters looking like they are blowing away. Lets take a look into Wellington and see if you would like to have a Wellington destination wedding.
Random fact before we begin, many people think that Auckland is the capital. Just as many tourists think Sydney or Melbourne is the Capital of Australia due to its popularity and size. My own mother was born in Wellington. I thought that Auckland was the capital. I was 30 at the time and she nearly slapped me as a result.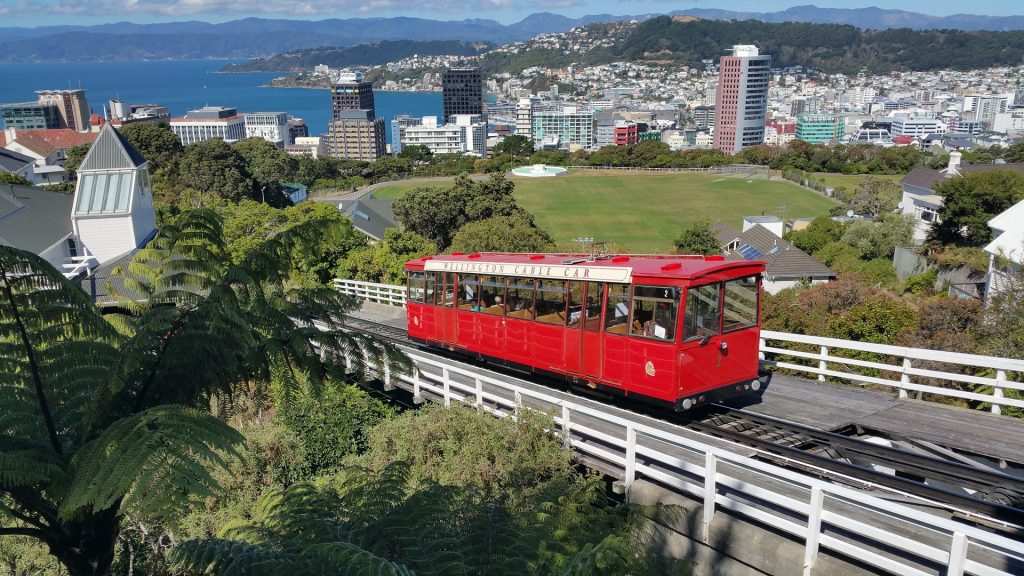 Mount Victoria Lookout
The Mount Victoria Lookout at 196 meters provides the perfect 360 degree view of the city. On a clear day you can not only see the entire city but also the beautiful harbour. What is unique about this location is that you feel surrounded by the local landscape and natural surrounding. It its literally only minutes away from the Wellington CBD. No matter what angle you take a photo you will have a great shot if you had your Wellington destination wedding here.

Te Papa Museum
The famous Te Papa Museum is the one location that may be rather surprising for a destination wedding and has many unique function rooms. The museum itself is rather large with 6 levels to see and do things. Located on the harbour and in the heart of the Wellington CBD.
It makes a great central location for any wedding. While the function room's vary some of the spaces are located in the various galleries themselves. Imaging having a wedding with the culturally inspired decor. Trust me this is no boring museum but a modern masterpiece.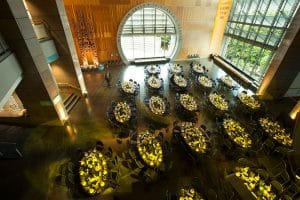 Wellington Botanic Garden
The Wellington Botanic Gardens was founded in 1868 and is 25 hectares right next to the Wellington CBD. It has a vast amount of fauna and flora which rivals the Sydney Botanical Gardens. Ideal for any Wellington destination wedding. At night if you are lucky enough you can even see glow worms light up the main garden. There is a large Victorian house called the Begonia House which adds a beautiful charm to the gardens.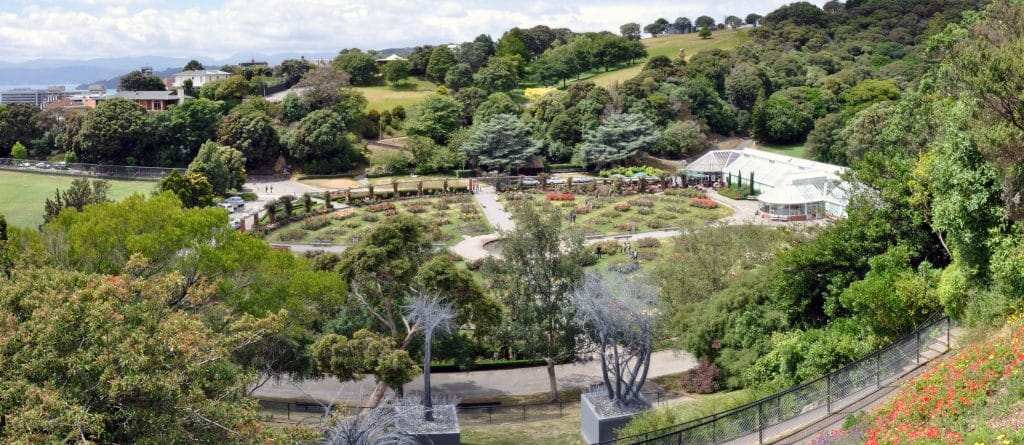 Check Out Wellington In 360
It is compatible with 360 headset's such as an Oculus, Samsung VR or even Google Cardboard. Strap on a headset and it is like you are really there.
Check out our other New Zealand Destination Wedding Blogs:
Wellington Destination Wedding – You Are Here
There are many more places in Wellington to have your wedding. If you are looking for a Wellington destination wedding, New Zealand Destination Wedding or looking for ideas for a destination wedding elsewhere, contact Pink Caviar Events today to see how we can help.
Considering a wedding in Wellington New Zealand or a destination wedding? Join the discussion and comment down below 🙂