Most weddings in Australia are generally between September and March for the main reason that it is during warmer months. While most people prefer the warmth, there are some unique advantages of having a winter wedding. So sit back, turn on the heater, grab a hot chocolate  and let us delve into the advantages of winter weddings
Winter Weddings – Would You Consider One?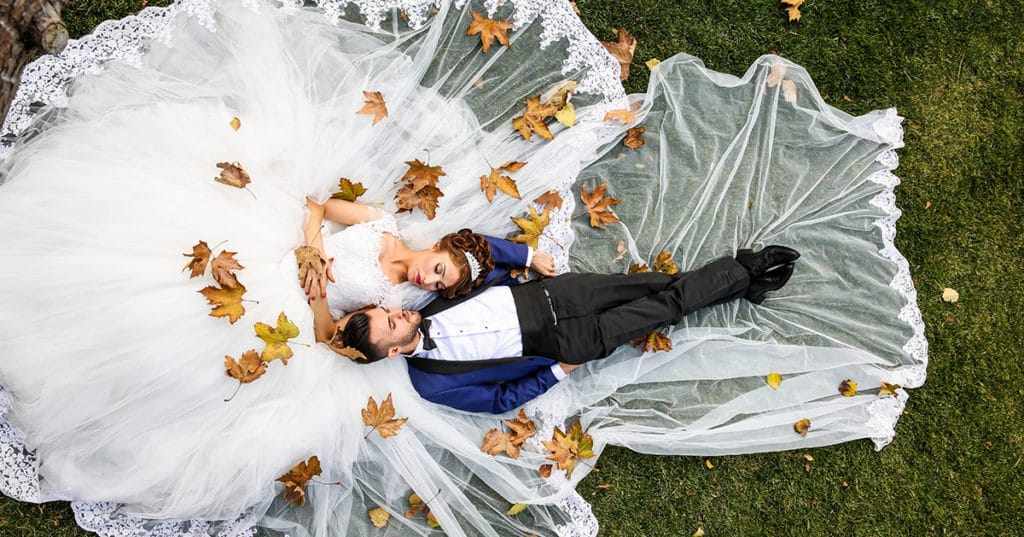 Availability
For starters, it's much easier to find a church, function space, or whatever is your preference. Due to the winter season, fewer people are trying to get married during the colder months. One of the first challenges a couple will face is when they try to coordinate their ceremony and venue space to be on the same day. Personally speaking, we went back and forth the ceremony and reception venue because the dates and times were clashing. It is not to say that you can pick and choose as weddings do happen throughout the year. Rather there is less competition in general, which can make coordinating a lot easier. Plus this also includes other things such as supplier which leads me to my next point.
Price
During the winter months, you will find more specials as it is not peak season. The specials go across the entire range of wedding services from photographers, stylists, candy buffets, photo booths, venues and much more. Generally, suppliers will be more flexible with their times and may have special's, which will make your wedding more cost-effective.
Floral Choices
Another great fact is that with winter, there are flowers that only blossom during wintertime in Australia. You can also use flowers that bloom all year round. By incorporating something exclusive to winter, it will be different from your friend's choices. They can not have the same type of flowers as they are most likely getting married during the warmer months. Some example of seasonal flowers are Snap Dragons (I loved playing with them as a kid 🙂 ), Queen Anne's Lace, Freesias, Hyacinth and Orchids.
PLEASE NOTE: If you are getting married and your favourite flower is NOT in season, please listen to your florist. We had a client who spent $9,000 for her favourite flower to be grown in a hydroponics bay up in Queensland. The florist advised her that the moment they are not in the specific environment, the flowers start to die. By the time they arrived in Sydney, the flowers were dead on arrival.
Entertainment Options
What you can also do is find a unique way to keep your wedding guests entertained between the ceremony and reception. Depending on the location and your style of wedding, having a winter wedding can have a lot of unique advantages for entertainment. Instead of leaving your guests to wait for several hours while you take photos, you can send them ice skating. If it's in the Hunter Valley, you can set up a fire where guests can have a drink while toasting marshmallows. Be creative and unique by taking advantage of the season so you can make it memorable for you and your guests.
Personal Comfort
Lastly, its winter and it is a cooler time of the year. As you can imagine, on hot summers days, a bride can sweat quite a lot. A lot of this depends if her dress is quite thick. Being in winter, you will not sweat as much and have one less thing to worry about. As the bride, you have a much better chance of your make-up not running. Which is great news!
In a nutshell, there is more flexibility to plan winter weddings. With the potential cost savings, unique flowers and you can use the weather to your advantage.
Are you considering having a winter wedding? What advantages/disadvantages are you finding when booking for wintertime? Join the discussion down below and let us know 🙂