So he just proposed and you are starting to plan your wedding. You may have the perfect reception venue in mind from when you were young. However, the perfect reception venue may not be the ideal wedding venue for you and your wedding needs. Today we are going to look at what you need to look for when considering a wedding venue.
Choosing A Wedding Venue – Much To Consider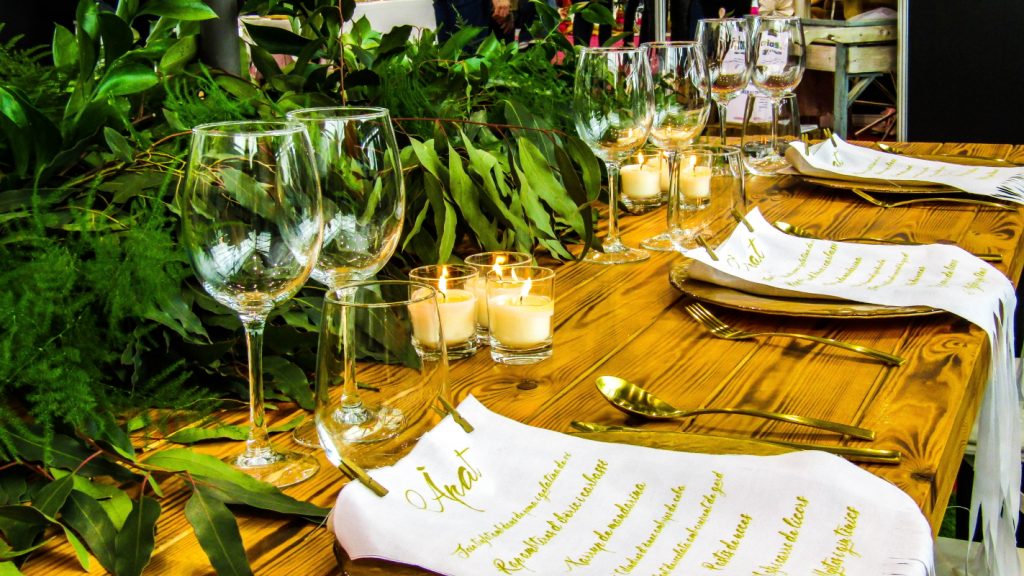 Location, Location, Location
When choosing a location it should be somewhere that is potentially close to the reception to minimise travel time during the day. It will also minimise other unforeseen issues by not having time stretched. Choose a location that people can easily get to. Is it close to you or your partners family.
Parking & Easy Access Parking (Disability Parking)
Some venues are beautiful, but they can lack parking. Make sure that your venue has enough parking for everyone to drive and park. If the location does not have enough parking, then people could be late trying to find a space and circling the block many times to find a parking spot.
Also, consider that your wedding may be a multi-generational event with grandparents and people who are less mobile. Make sure it is somewhere that they can walk to from their car. Does the venue space offer easy access or disability parking for your guests with needs?
Can The Venue Hold All Your Wedding Guests
Each venue has a limitation of how many guests it can hold and can vary from the size of the venue to safety regulations. If you have 200 wedding guests, but the venue can only hold up to 150 guests, then the wedding will more than likely not take place there. Unless you decide to cut enough people to make it happen for that to be able to fit in the venue space.
In reverse, you may have 200 people, but the venue can hold 400 people. The venue would potentially cost more, but you would also have too much space. Everyone would be very far apart from each other. It is best to choose a venue whose capacity is similar to your final headcount for your wedding.
What Comes With The Venue Package
Some wedding venues come with only the room for hire and catering. Other venues come with additional features such as photo booth hire, a budget towards styling/centrepieces or even a DJ to make the venue more enticing for you. In some cases, these are great benefits to have as it can save you time, money and fewer things to worry about. Keep this in mind when looking at venues in case you have already booked a service for your wedding, for example, a DJ/MC/Band. If you have already booked the same service, ask if you can use the budget on a different offered service. You may be able to upgrade your venue package or even get a discount.
Price – The Bottom Dollar
So you have your ideal venue, BUT it costs an arm and a leg. Some locations are beautiful, have everything you want, come with some fantastic benefits however it costs more than you could have imagined.  It can blow out your entire budget with no room for anything else. If you have worked out a wedding budget but realise you may require more money to spend. Make a decision as you have a couple of options available.
One option is to have your wedding at a later date and to save up for it a bit longer. Alternatively, you can try and find a more cost-effective location. There are some other solutions, in fact, Stephanie, our head wedding planner, goes into wedding budgets quite in-depth and is quite insightful.
Think About Your Wedding Style
Let's get into the style of your wedding; in fact, one crucial decision to make with regards to your wedding venue is the style. Let me give an extreme example to make a point. Let's say you want your wedding to have a more modern chic look and feel. However, you decide to hire a barn for your reception venue. If you had a more rustic style wedding, then this would make sense, but modern chic and barns do not go together.
You can easily dress up a function space to your liking. However, some have specific features or styles that make it almost impossible to work with towards your vision. For example, when I was getting married, I chose a location overlooking the water and had a classic theme to it. It matched my style perfectly but not for others. Thus why many wedding venues (while each with their points of difference) are somewhat neutral on the inside. Venues do this to be as compatible with as many clients as possible.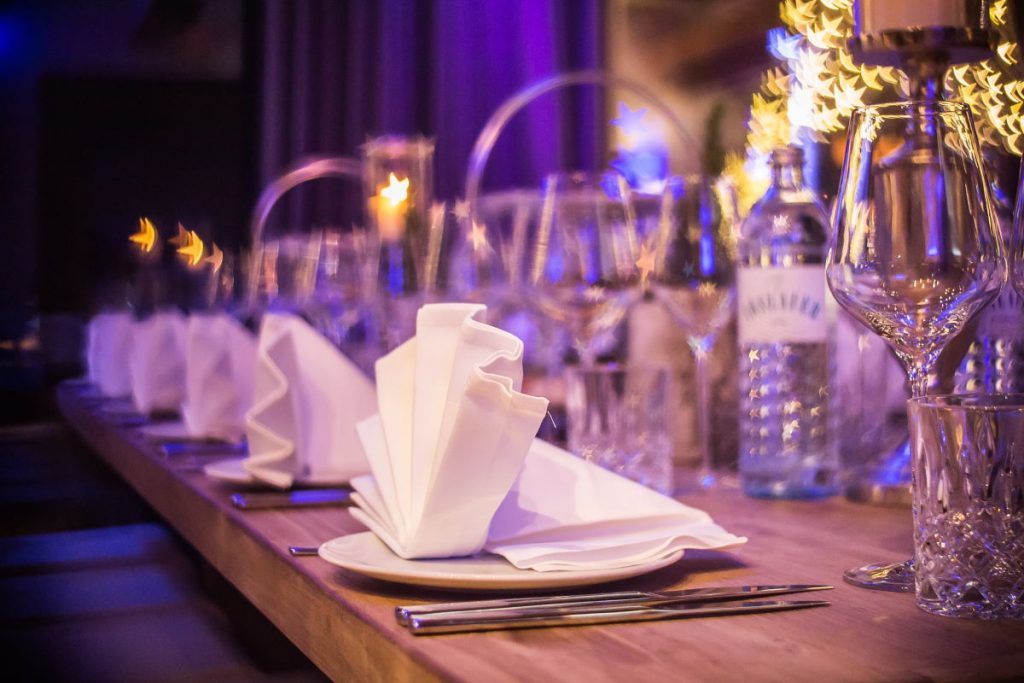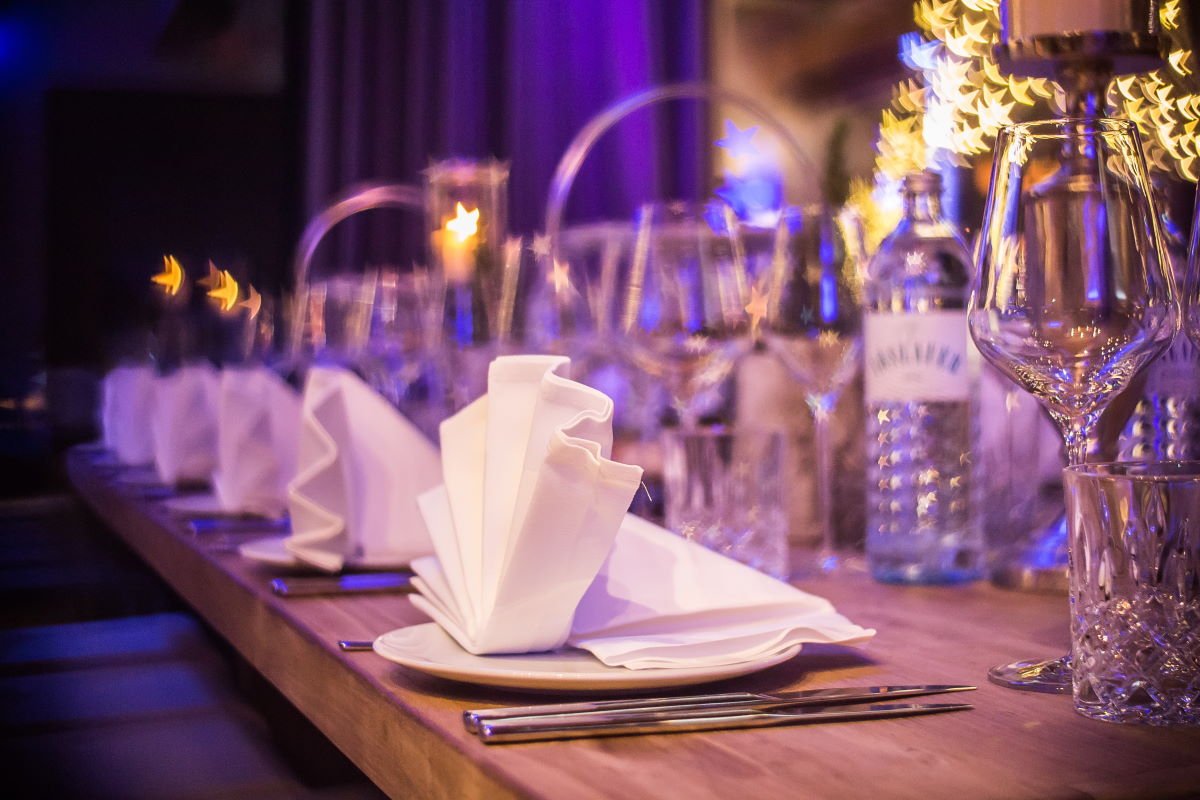 The Do's & Don'ts Of The Venue Space
All venues have restrictions of some kind. Make sure that these do not conflict with your wedding. These can range in quite a lot of areas. These can include what time your function has to end, sparkler exits (if they are allowed), allowance of real candles, open bar alcohol cut off, the local council imposed restrictions etc.
Some people think that just because you hire a space, you can do whatever you like, but that could not be further from the truth. Some venues are in a highly populated residential area with MANY restrictions such as operating hours and sound restrictions. You may have your wedding in Sydney CBD, and certain alcohol restrictions come into effect depending on the alcohol serving licence they carry.
Can You Use Your Own Suppliers?
Your cousin Garry is an aspiring DJ, or you just got an excellent deal on a photo booth. The problem is, when you speak with some venues, they give you a flat out NO. In some cases, venues have very tight restrictions on who they will allow to operate/work in their space. This is for a few reasons, but the main one is due to reliability. Some suppliers do not respect the venue they are working in.
In some cases, suppliers have damaged the property, not respected the staff, being unreliable, being unprofessional, and so on. For these reasons, some venues recommend working with specific suppliers. These suppliers are people that they have worked with before and reliable. Before you book anyone, ask for their list of recommended suppliers and also ask if you can use your own suppliers.
Other Things To Consider
Check out this vlog from head wedding planner Stephanie Cassimatis. Aside from the points mentioned above to consider, she goes into depth about ideas and strategies for booking your wedding venue. Check it out below or go on YouTube directly for Booking Your Wedding Ceremony & Wedding Space.
Much To Consider
As you can see that when it comes to choosing a wedding venue, there is much to consider. Do not rush out and book everything without first consulting your wedding venue. Make sure it's the right fit, right budget, right style and the one that will be the best venue for your wedding.
What factors did you consider when booking your wedding space? Did you feel we left anything off this list? Let us know and join the discussion down below 🙂