Everything you need for your Business Conference and more
Event registration services are an essential component of organising successful events, whether they are conferences, seminars, workshops, or expos. These services provide organisations with the necessary staff, tools and knowledge to streamline the event registration process to enhance the overall attendee experience. Among the various services offered, some key features include online RSVP management, onsite badge printing, event check-in by scanning QR codes, and automated email campaigns.
Expert Event Registration Team
Using a professional event company like Pink Caviar Events offers numerous advantages, including expertise, technology, scalability, and customer support. By entrusting this critical aspect to our experienced professionals, you will ensure a seamless and successful registration process, ultimately contributing to the overall success of your events.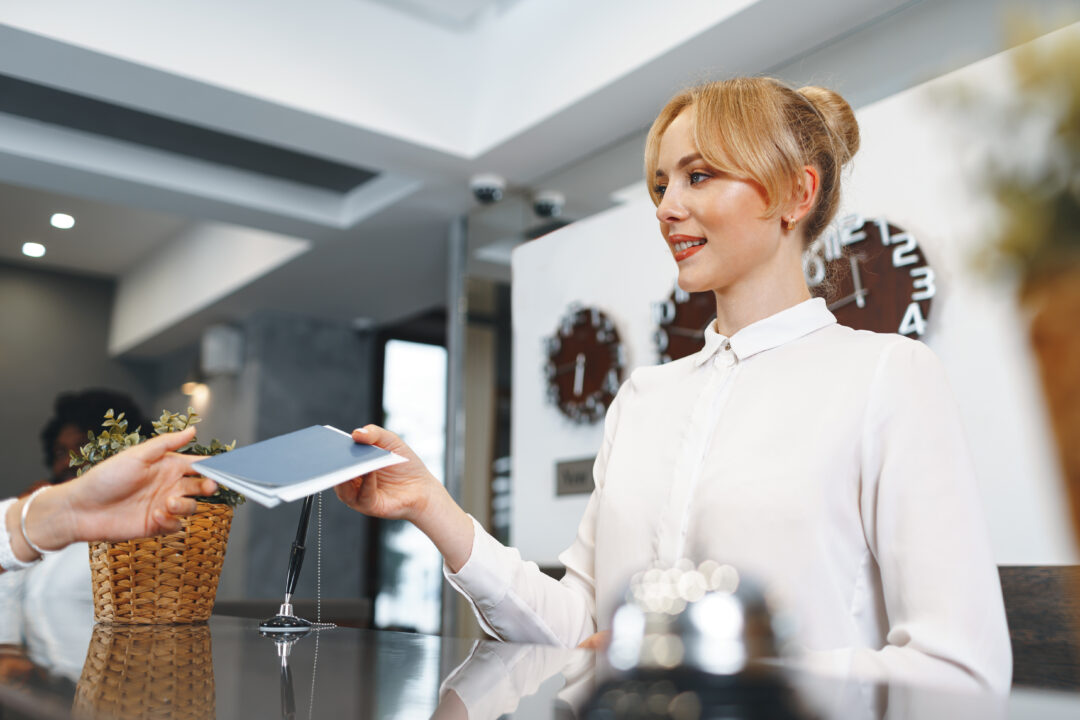 Ticket Sales and Online RSVP Management
One of the primary functions of event registration services is ticket sales and online RSVP management. Our team will work with your organisations to create a customised landing page to attract people to your event. With easy access and convenience, your attendees can access the event's registration and ticketing system from anywhere, at any time.
With real-time availability, you can provide your guests with information on ticket availability, offer early bird specials and collect attendee information electronically. Our secure payment process offers secure payment processing capabilities. The integration of secure payment gateways ensures a smooth and secure ticket purchasing experience, boosting attendees' trust in the event and increasing ticket sales.
Through our intuitive online RSVP platform, your event attendees can easily provide the necessary details such as names, contact information, dietary preferences, and any other information required by the organisers. This not only simplifies the registration process but also enables organizers to gather crucial data to better understand their attendees and tailor the event accordingly.
Event Check In
Event check-in by scanning QR codes is a convenient and efficient way to manage attendee arrivals. Each registered attendee will receive a unique QR code via email prior to the event that they can either print or save on their mobile devices. On the day of the event, our event staff are equipped with QR code scanners that can quickly and accurately check attendees in by scanning their codes.
This eliminates the need for manual check-in processes, reduces waiting times, and provides real-time attendance tracking, ensuring a smooth and seamless entry experience.
Badge Printing and Delegate Gifts
Onsite badge printing is another valuable service that we can provide. With this feature, we will generate personalised badges for registered attendees in real time during the event. Attendees will have their badges printed on-site upon check-in, allowing for efficient and hassle-free entry to the event venue. This not only helps streamline the registration process but also enhances security by ensuring that only authorised individuals gain access to the event.
Everyone loves a gift, and conferences are the best way to get a product or samples out to your target audience, but packing them can be tedious. Receiving all the items, unwrapping, and packing can take hours. Not to mention transporting and unloading at the venue. Our team will take the stress out of it and handle everything for you, ensuring all bags are packed and ready to hand out to the delegates upon check-in.
Directional Event Staff
Directional staff at events are individuals who are responsible for providing guidance, assistance, and information to attendees. Their primary role is to ensure that attendees can navigate the event venue smoothly and find their way to different areas or activities within the event. Directional staff play a crucial role in enhancing the overall attendee experience by providing a friendly and helpful presence throughout the event.
From wayfinding to information assistance and customer service, our directional event staff act as ambassadors of your event, ensuring that attendees feel welcome, informed, and supported throughout their conference journey. By providing clear directions, helpful information, and a friendly presence, they contribute to the overall success and positive atmosphere of your conference event.
Automated Email Campaigns
We all know that mail campaigns are a powerful tool for organisers to communicate with attendees before, during, and after the event. With our event registration services, we will ensure your delegates receive targeted and personalised email campaigns designed with your brand in mind. These campaigns can include event reminders, updates, speaker announcements, special offers, and post-event surveys. By automating these communications, organizers can save time and effort while ensuring attendees stay informed and engaged throughout the event journey.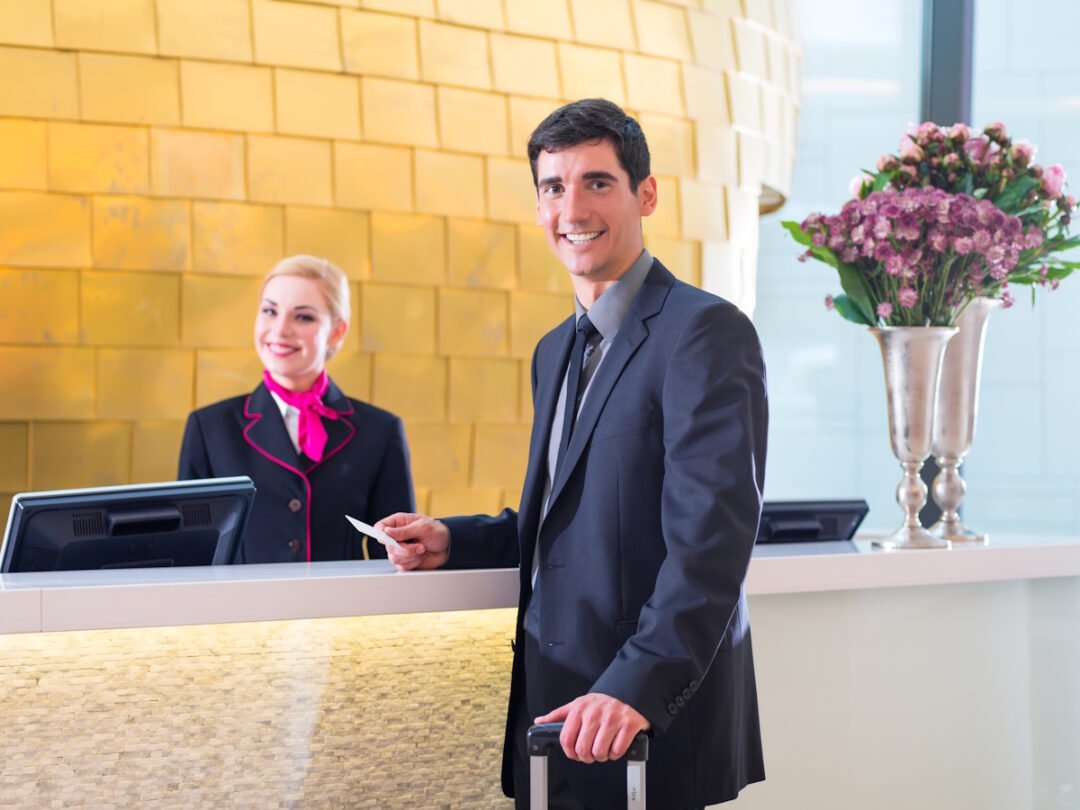 Scalable Solutions for Any Event Size
Event registration services provide a range of valuable features and functionalities that simplify the registration process, enhance attendee experiences, and optimise event management. Online RSVP management, onsite badge printing, event check-in by scanning QR codes, and automated email campaigns are just a few examples of the services available from our team. By leveraging these tools, your organisation can focus on your delegates while we provide a seamless and engaging experience for your attendees.
With a proven track record of successful events across the industry, Pink Caviar Events has garnered a reputation for delivering exceptional event registration services. Contact our team today!
What Our Clients Say
Excellent event planners, highly recommended.
Fabulous wedding event organisers.
Pink Caviar Events is amazing! if your stressed out about anything, just call her right away and she'll take care of it! anything i saw on pinterest and really wanted, she searched for it and found us the best options! Shes very organized and punctual!
Steph and the team did a great job planning and running my wedding. I felt at ease and was able to enjoy my day. Friendly team and super helpful every step of the way. Thank you
Thank you for making my special day one to remember. The table settings looked amazing especially the bridal table. Stephanie the owner was so easy to communicate with. Dealing with this company I felt like
my wedding day was in good hands.. I will defiantly recommend.. Oh and the was so much fun. A night to remember. Thanks Pink Caviar.
Stephanie and her team went above and beyond for my wedding dinner! To say it was stunning was an understatement and she nailed perfectly what I had imagined the space to be cannot recommend the team enough they took the hassle off having to worry about setting up the space and gave me peace of mind. Stephanie was reassuring, communicated regularly, was flexible and worked with me to make sure the event was exactly what I wanted!