The X Factor of Event Experiences
Looking for something unique? Did you know that Pink Caviar Events offered interactive experiences to help engage your event guests? With events these days, everyone wants to stand out and have something unique, special and fun.
Being a full-service event management company, we have the ability and contacts to assist you with designing an interactive experience. Here is just a taste of what we can offer:
Open-air photobooth, allowing for larger group shots, it comes with a full time attendant, unlimited double prints, guest album and instant social media uploads.
Interactive mosaic photo wall, let your guests contribute to creating a physical mosaic at your event. Using our on-site photo booth, take fun photos and place the photo sticker on the wall. Watch the design grow throughout the event.
Candy bars and dessert stations, we will create a beautiful and tasty display to engage your guests' sweet tooth. Guests will enjoy trying all the different sweet options and we can style it to suit your brand colours or event theme.
Mixology, culinary or art experiences, designed to engage your team to work together or against each other to create delicious masterpieces.
360 experiences and virtual tours, we have teamed up with the excellent crew at Simply 360 to bring the next generation of interactive and immersive event technology. Fully compatible with PCs, smartphones, tablets and VR headsets – you can take it everywhere.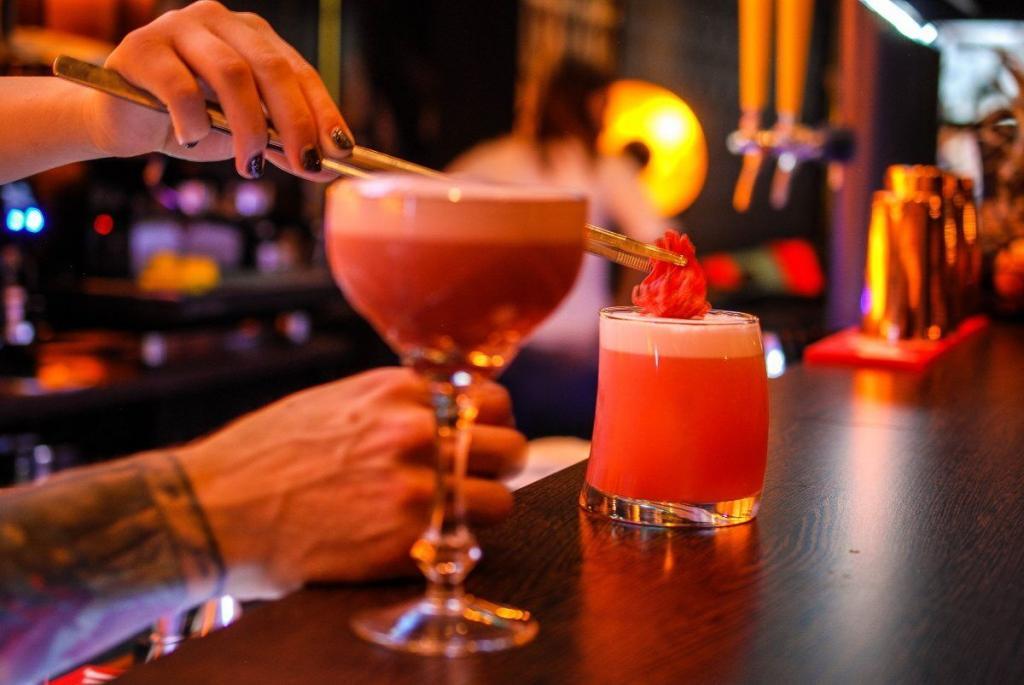 Event Management Solution Tailored For Your Company
Take your event to the next level, and experience unique event management. Being one of the most reputable event planning companies in Sydney, our team go above and beyond to create a sensational experience for your guests.
Make your event unforgettable with our creative corporate event planner. Our cutting-edge event management services focus on making sure you, your team and your guests have a memorable time at your corporate event.
Bring your brand to life with our event management solutions. Our end-to-end management makes sure nothing slips through the cracks, and your event runs smoothly. Our unrivalled experience coordinating small and large events has led us to become one of the most trusted event companies in Sydney.
Pink Caviar are corporate event organisers who ensure your event runs just as planned. With years of experience, we understand what it takes to plan and execute a unique event experience. There are many factors that need to be considered to be a corporate event planner, and our team of professional event coordinators take the time to pay attention to detail so that nothing falls through the cracks. No matter how small or large your event, our team will make it a memorable one.
Our team strives to offer an all-inclusive service so that we can be your one-stop stop. Contact our team today to design an interactive and engaging event experience for your next event!
What Our Clients Say
Excellent event planners, highly recommended.
Fabulous wedding event organisers.
Pink Caviar Events is amazing! if your stressed out about anything, just call her right away and she'll take care of it! anything i saw on pinterest and really wanted, she searched for it and found us the best options! Shes very organized and punctual!
Steph and the team did a great job planning and running my wedding. I felt at ease and was able to enjoy my day. Friendly team and super helpful every step of the way. Thank you
Thank you for making my special day one to remember. The table settings looked amazing especially the bridal table. Stephanie the owner was so easy to communicate with. Dealing with this company I felt like
my wedding day was in good hands.. I will defiantly recommend.. Oh and the was so much fun. A night to remember. Thanks Pink Caviar.
Stephanie and her team went above and beyond for my wedding dinner! To say it was stunning was an understatement and she nailed perfectly what I had imagined the space to be cannot recommend the team enough they took the hassle off having to worry about setting up the space and gave me peace of mind. Stephanie was reassuring, communicated regularly, was flexible and worked with me to make sure the event was exactly what I wanted!