On The Day Wedding Coordinator Sydney
Your wedding day is one of the biggest days of your life. You want to enjoy it and feel relaxed knowing that someone is taking care of you, your guests and all the other elements.  That's where we come in!
As your wedding day coordinator Sydney, we will be there to help you plan and execute every detail of your big day. From the moment you wake up until the last kiss, we will be there to make sure everything goes perfectly.
We understand that you want a stress-free experience, which is why we take care of all the details. You can relax and enjoy your special day! Contact us today to schedule a consultation.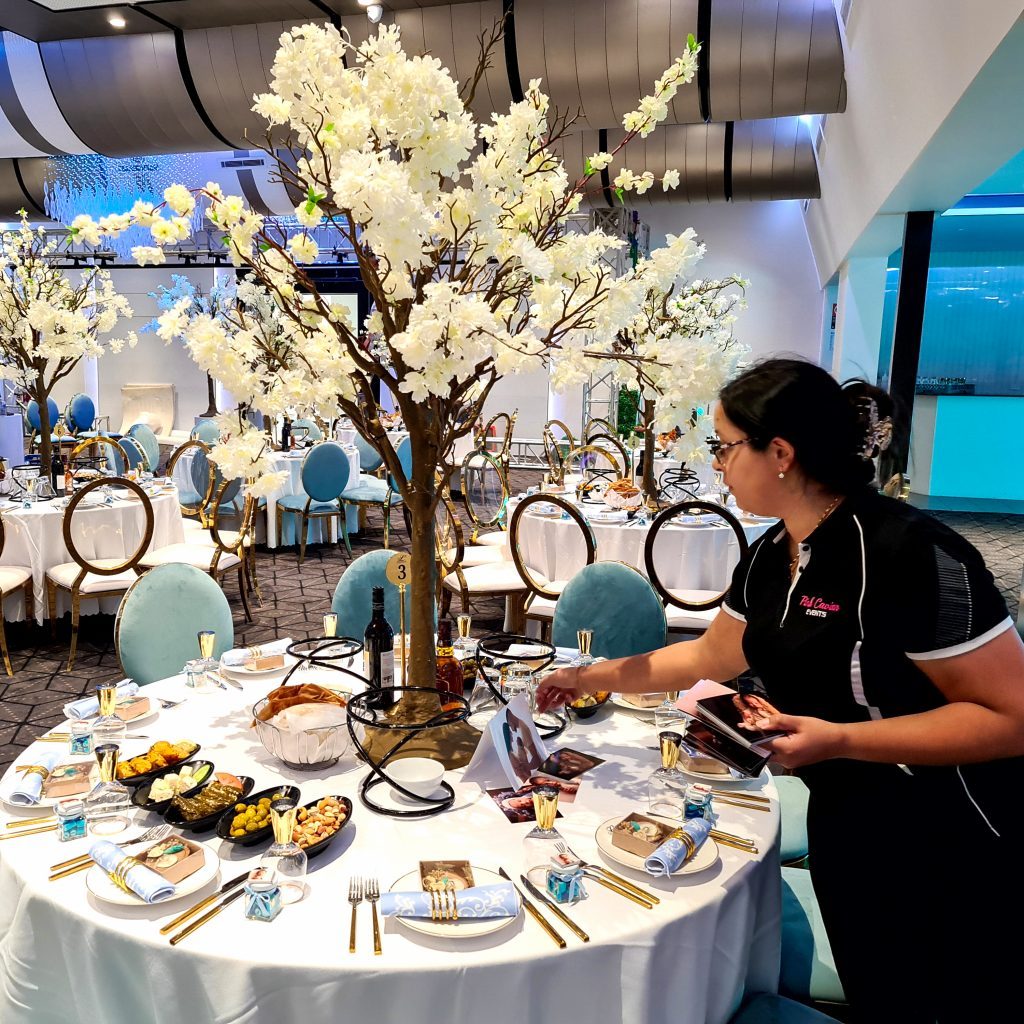 Bride Slaves?
Over the years, we have been called many things. From Wedding Coordinators to On the Day Coordinators to Bride Slaves!  Essentially we act as your personal assistant on your wedding day. We will do the legwork (coordinating all suppliers, assisting with set up etc) so you can relax with your family and friends.
We find with most brides that the people they would call on to assist (i.e. best friends, sisters, mum) are helping them get ready and cannot be in two places at the same time. Our team will be at your beck and call!
Ideal for: Couples who have planned their entire wedding and would like someone else to take care of the day's operation. Giving the couple peace of mind that all is running smoothly and set up as per their wishes. One centralised point of contact for all suppliers.
Our Wedding Day Coordinator Package Include:
1x face-to-face (or virtual) meeting to ensure an extensive handover of your wedding details (3-4 weeks before your wedding day).
Unlimited contact (phone, text, email) with your Wedding Consultant.
1x meeting with our Stylist to help you with a wedding décor quote (if required).
Creation of a wedding day run sheet (for our internal use).
Assistance with the reception floor plan (if required).
Presence and assistance on your wedding day from 1x of our experienced wedding day coordinators.
Re-confirmation of your wedding day suppliers
Coordination and supervision of supplier setups on your wedding day.
A minimum of 4 hours will apply for all Coordinator bookings. Additional hours are available on request.
Please note that for all events, the coordinator will require a parking space. If this cannot be organised by the client, we will add the parking fee (if applicable) to your final invoice.
Travel fees and minimum charges apply to destination weddings (Hunter Valley/Newcastle, South Coast, Blue Mountains etc)  and/or locations outside of the Sydney metro. Attendance to rehearsal is subject to availability and at additional cost.
"The biggest benefit of an on-the-day coordinator is having the peace of mind that all the details will come together as you envisioned"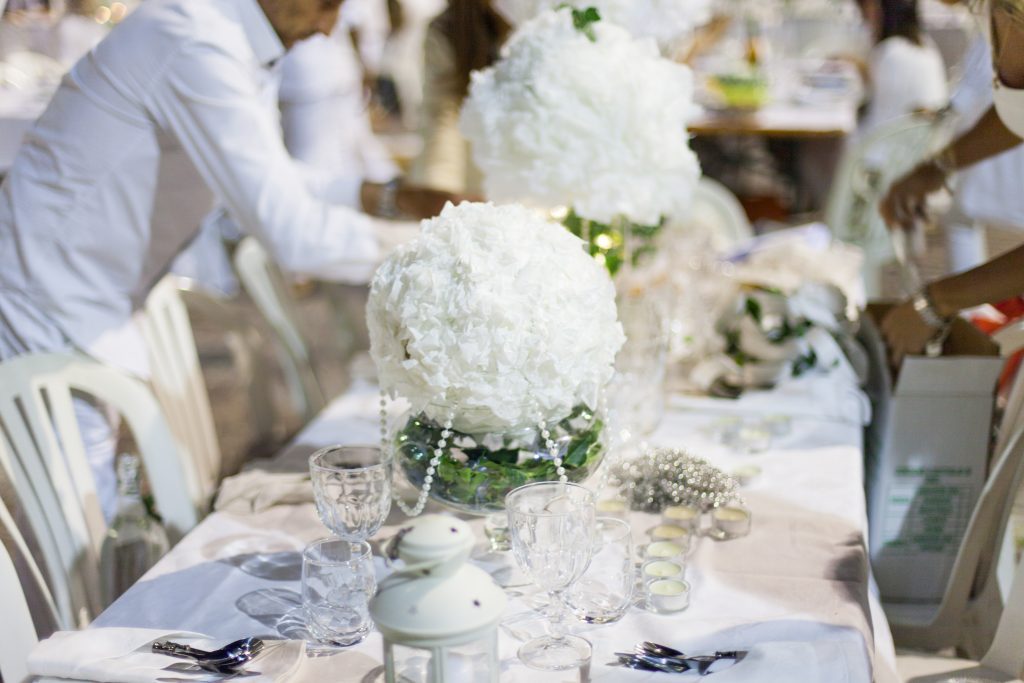 Day In The Life Of A On-The-Day Wedding Coordinator
When you consider the cost of an on-the-day coordinator, for a small fee, you will be able to relax knowing your day is in good hands. Here is a sample of what we do for you:
Pre-Wedding (15-30 days prior)
We will organise a time to go through your wedding requirements with you so that our team can commence working on an event run sheet. Your coordinator will check on timings and supplier details with you to ensure all is correct. We work with you to finalise plans and payments as well as ask any questions to ensure a smooth handover. Our consultants are more than happy to help, or offer advice, on any last-minute issues you may be experiencing.
Pre-Wedding (7-10 days prior)
Our wedding day coordinators will make contact with all the suppliers to ensure everyone is on the same page and understands what needs to be done for your big day. Your coordinator will also provide you and all suppliers with a contact number. We will confirm delivery and bump in times with the venue and suppliers. If needed our consultant can either attend a wedding rehearsal or a site visit to go through any last-minute details.
On the Big Day
We arrive at the venue on time to ensure all is running smoothly and supervise the event setups. For example, menus, place cards, favors and sign for deliveries (i.e. cake, flowers, props, furniture etc.). We will be the contact for all suppliers on your day, so they are not constantly ringing you or your bridal party asking questions and causing stress. Our team will be on hand to see, assist and take care of minor hiccups. We can also send you a photo of the set-up once completed (if required) and help to light candles prior to your arrival. You will have peace of mind that it is all done!
Our team will wait for you and your entourage to arrive at the Reception to ensure a smooth transition. We can assist with unloading luggage and help bring items to the bridal room. We will also ensure that your photographer is given access to the space to capture moments prior to guest arrival.
At Your Reception
If you would like us to stay for the duration of your event, we will help with the bridal party entrance (putting you all in order and getting ready to open doors), ensure children and guests with special diets have the correct meals, assist the MC with announcements and timings, ensure songs are ready with the DJ and more. At the end of the evening, our team can assist with collecting gifts, packing up any personal items and assisting with any lost property.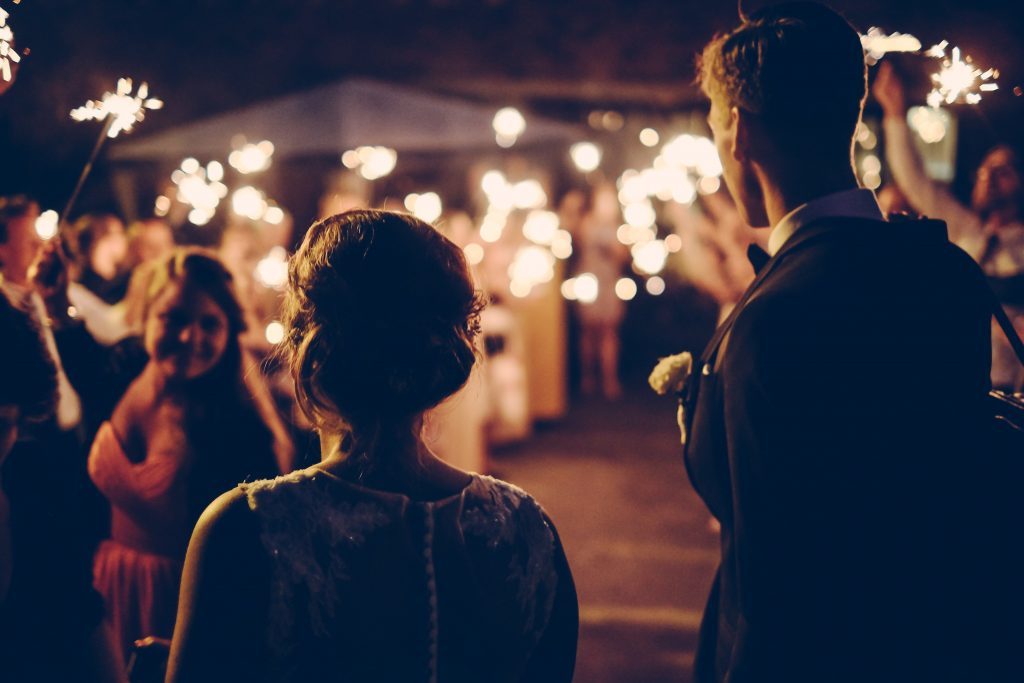 What Else Can a Wedding Coordinator Do?
You can opt for your wedding day coordinator to remain on-site throughout your Reception to ensure special meals are bought out correctly and the entertainment flows. We will work with your MC and venue manager to ensure all elements of your wedding are on time and if needed, can tweak items with ease.
At the end of the night, we can also assist with packing up and ensuring items go to the people they should go to. For example, gifts, wishing wells, and any special photographs/decor. We can also coordinate with your get-away driver and pack any luggage away, so you don't have to worry. If you need us to, we will call taxis for guests and assist with any lost items.
Add-On Wedding Coordinator Services
Whilst we are onsite coordinating your wedding, be sure to check out some of our add-on services.
Pack Down Service:
Looking for assistance with packing up at the end of your event? Our staff can collect your personal items and any gifts from the venue and can either transport them to a local address (within 10km of the venue location) or help pack them into a friend or relative's car. Should you need additional assistance with packing away hall furniture, cleaning and locking up, please advise your consultant to obtain a quote.
Event Hire
Looking for decorative elements to add to your wedding? Check out our event hire range for ideas and get a quote.
Did you know? Some couples choose to forgo an on-the-day coordinator because their reception venue includes a coordinator. Although this may sound similar, Beware: It is not the same. It's important that you identify what your needs will be on your wedding day. You also need to know what your venue coordinator is able and willing to do. Keep in mind that they may not be able to call the limo driver who is running late, or assist the florist who wants to know where to place decorations. Most venue coordinators are there to look after the venue; our Wedding Day Coordinators are there to look after you!
Contact Us today to secure your On-The-Day Wedding Coordinator / "Bride Slave."
What Our Clients Say
Excellent event planners, highly recommended.
Fabulous wedding event organisers.
Pink Caviar Events is amazing! if your stressed out about anything, just call her right away and she'll take care of it! anything i saw on pinterest and really wanted, she searched for it and found us the best options! Shes very organized and punctual!
Steph and the team did a great job planning and running my wedding. I felt at ease and was able to enjoy my day. Friendly team and super helpful every step of the way. Thank you
Thank you for making my special day one to remember. The table settings looked amazing especially the bridal table. Stephanie the owner was so easy to communicate with. Dealing with this company I felt like
my wedding day was in good hands.. I will defiantly recommend.. Oh and the was so much fun. A night to remember. Thanks Pink Caviar.
Stephanie and her team went above and beyond for my wedding dinner! To say it was stunning was an understatement and she nailed perfectly what I had imagined the space to be cannot recommend the team enough they took the hassle off having to worry about setting up the space and gave me peace of mind. Stephanie was reassuring, communicated regularly, was flexible and worked with me to make sure the event was exactly what I wanted!