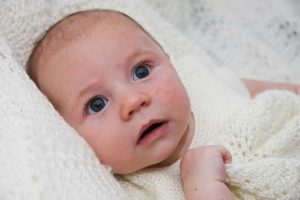 A christening is also a great way to get the whole family together to celebrate your new arrival. Every family is different, and as such we expect every christening to be different.
A christening or baptism calls for your child to believe in Jesus and to repent any sins. When organising a christening, there's a lot to consider, and a lot to take into account.
Organising an event when looking after your young one can be challenging. There's booking the church, choosing god parents, organising the reception, cake, invitations, gowns, candles etc… Why not take the stress away from you and your new family and give Pink Caviar Events a call to organise your baby's christening for you. Contact Us today!
What is involved in the planning of a Christening?
Pink Caviar Events can assist with invitations, religious arrangements and also help with locating a venue and arrange catering, decorations, favour, cake and more.
Step 1: Selecting a Location for the Service
As a first step, you should talk to your local priest or minister to find out whether a special service needs to be arranged or whether the christening will be part of a main Sunday service. Some churches may ask more questions than others.
Step 2: Choosing Godparents or Sponsors
Traditionally, godparents were chosen for their own strong Christian beliefs, so that they could help guide the growing child in his faith. You can elect to choose godparents that are family or close friends. You should think of your child godparents as a mentor who would be a good influence on them. If you are unsure, check with your local church about what is expected and what you would like to do.
Step 3: Christening Gown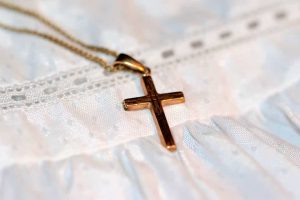 Both girls and boys generally wear a long white or cream christening gown. You might want to check with family if you have a gown that has been passed down through the generations. It would be a lovely touch. Otherwise, you could try to find one in a shop that sells vintage or antique clothing, make one or buy one online. 
Step 4: The Service
If your child's christening is being held privately rather than as part of a main service, ask your guests to arrive at least 10 minutes before it's due to begin to ensure you do not delay the priest or minister. The whole christening can take from 20 minutes to one hour – check with your church to confirm.
Step 5: After the Service
You may want a small tea reception of sandwiches and cakes after the service. Pending on the time of day, it might be more suitable to offer something more substantial like lunch. We can help you with easy to serve platters or a catered meal. It is a nice gesture to invite the priest or minister as a way of saying thank you.
Step 6: Thank you Gift
Like most events, it is a good idea to think of a simple way to say thank you to your guests. You could give each guest a small card with a photo of your child or a simple favour like a cupcake, cookie or some gift.
Contact Us today and let us help you plan the perfect christening for your little angel.