Congratulations your son is getting married and you are speaking at his wedding and going to present a Father of the Groom Speech. Obviously you are proud and want to convey a heart felt speech to not just him but also everyone attending.
We decided to write a how-to guide for a Father Of The Groom Speech. This is because there are many examples with no guide on how to structure them. If there is a guide, then its just bullet points but mostly its just videos of other speeches. So we decided to dedicate this page on a solid guide that will help you give the best speech on your son's wedding day.
A good idea is to check out our Wedding Speech Handy Hints page as a general rule of thumb on speeches (specifically wedding speeches in general). The only tip from that apart from below is to keep in mind that your speech should be between 4-6 minutes). At the end of the guide, I will give out tips specific to anyone doing a Father Of The Groom Speech.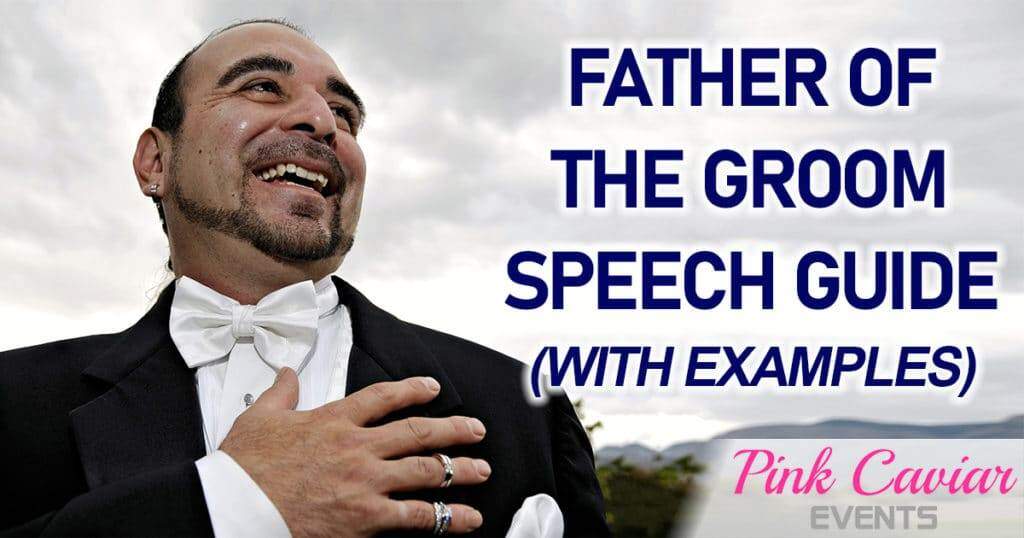 Father of the Groom Speech Guide
Introduce Yourself & Thank People For Attending
Half the people should know who you are because you are the groom's father. Unfortunately, not everyone on the bride's side may know you. A simple introduction of who you are is customary, this is so everyone is on the same page. Then a simple thanks to everyone for attending always goes nicely.
Talk About The Groom (your son)
This is the moment that you can tell the world how proud you are of your son. Talk about how he was as a son growing up, any achievements, personal traits or notable stories. While it is ok to have some funny stories and be humorous, please remember that he is your son. While you can consider him your friend at the end of the day, you are his father and a respectful speech is more appropriate. Leave the mild roasting to the best man speech.
Talk About The Bride (your now daughter-in-law)
Talk about your thoughts about your new daughter-in-law. You can share your memories of how you first met her and any positive qualities that she has.
Talk About The Two As A Couple
This part is a little different compared to just talking about the bride and groom. Talk about them as a couple and how being together brings out the best in them (give examples). Also as you have known your son longer (because he is your son), feel free to talk about how his bride brings out the best in him.
Thanking People Who Helped With The Wedding
Here is where you thank people for helping out to put your son's wedding together. If a family member or friend donated their time or services mention who they are and what they did. For example, if a family friend is a tailor and helped tailor the bridal party's suits or if the bride's friends helped with making those ever fun invitations that take all weekend 😡 Try to mention everyone because it's always nice to be recognised for the work they do.
Short Story, Poem Or Quote (optional)
To help end the speech nicely a common (yet optional) thing to do is end your speech with a quote, short story or poem. If there is a family saying, song or something with heritage then that will make it even more personal. This is to give the couple something to think about and inspire them as they start their lifelong journey together.
You Want Grandchildren (optional)
As time goes on, I often hear either the father of the groom or bride make a very strong (and often comical note) that they want grandchildren. This is perfectly fine, and usually a light-hearted jab saying "you are ready and waiting for the grandchildren" or "have children sooner than later for the free daycare" are popular options. Also if the couple dated for many many years before they got married and have no kids you can say "can you hurry up and have grand-kids already… your mother and I have been waiting long enough". This paragraph is where you can let your "dad jokes" shine with excellence but not over the top.
Make A Toast
The hard part is finally over and all you need to do is make a toast. To end things off nicely raise a toast to the bride and groom to finish off the Father of the Groom Speech.
Check out the below father of the groom speech video example as inspiration for your wedding speech along with this guide. Alternatively you can see this video on YouTube directly.
Pro Tips Specifically For The Father Of The Groom Speech
Below are a collection of tips specifically for the father of the groom speech.
Some fathers are jokesters and while its perfectly fine to have humour in your speech do not go overboard. The father of the groom speech is about your son. Sometimes a father can go from funny to roasting him and can ruin your son's wedding day. The last thing you want is for your son to say "Why on earth did you say that Dad?".
Dad jokes are great and feel free to make as many dad jokes during your father of the groom speech, just don't 'pun-tificate' every joke.
You are allowed to show emotion. I am not saying to be all blubbery, but sometimes a father can be a little reserved in their approach. It is fine if you wish to be a little sentimental and show some emotion.
There are some cases where the father of the groom is unable to speak. This can be for many reasons which can include medical, estranged, passed on or just a complete fear of public speaking. It is perfectly acceptable to have the mother of the groom or someone else to speak on behalf of him.
That's A Wrap – Father Of The Groom Speech
Hopefully, this guide helped you to create a great speech at your son's wedding. The only last piece of advice I can give is that "there are no rules". Use the above as a guide to creating a speech that is tailored just for you. If your speech is longer or shorter than the suggested time, then that's fine. If you want to add in something different, then that's also great. The main piece to focus on (besides practising) is to make it count. I would rather have someone present a great 2-minute speech that brings the entire reception to tears that a 10-minute speech (or 2 hours speech) that everyone is bored of.
If you liked that father of the groom speech video above and want other sources of wedding speech, feel free to check out our YouTube page for other examples of speeches. While not 'father of the groom specific' it can be great for brainstorming sessions and getting ideas.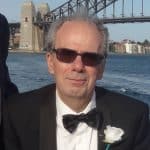 This page is dedicated to my father Peter Cassimatis who passed away at the time of writing this post. He was a loving father and husband and will be missed but not forgotten.
Other Wedding Speech Guides
Feel free to check out our other wedding speech guides down below. Here we give you guides for the perfect speech on your wedding day (or anyone else speaking). This is a great resource to give to the bridal party or anyone speaking at a wedding.
Let us know if this guide helps you with writing your speech and let us know how it went! Have you been to a wedding and heard a great father of the groom speech? Or did you hear one that could have been better? Let us know and join the discussion below 🙂