There is one thing we often hear from clients who literally got engaged the week before. They say "We just got engaged, what do we do?!". While this can vary from person to person, there are a few things you can do when you are first engaged. Today we are looking at what are some things a couple can do from the beginning that will help. It will also make the process a lot easier early on.
Just Got Engaged! Here Is What To Do First
Savour The Moment
Take a moment and enjoy being engaged. You will not have another time in your life when you just got proposed to. More importantly, you will be surprised how many parents and friends will want to be involved and give their input. Take a step back and think about what you really want for your wedding.
In the heat of the moment and excitement, brides and grooms will say yes to just about anything. We have worked with many couples who have told us they booked the first thing they saw. We remember a couple who booked a photo booth without realising how many types there are and how much they vary in price.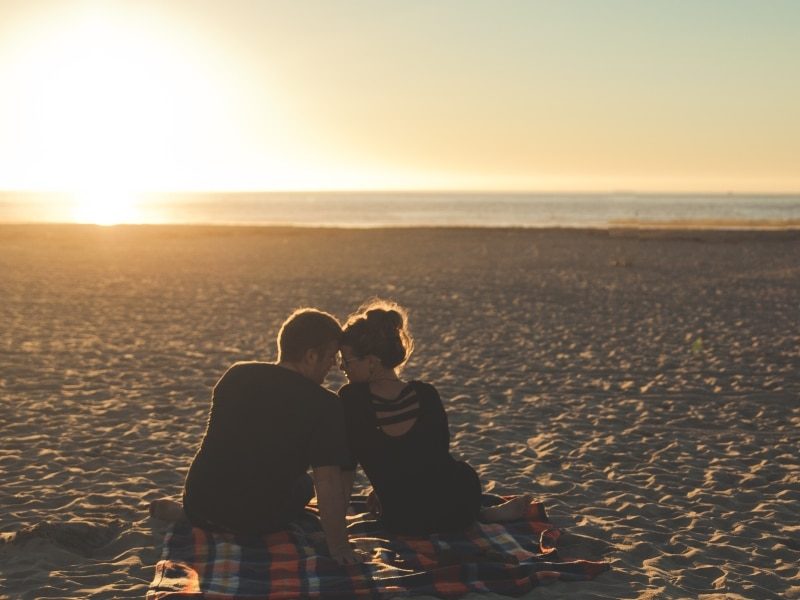 Rough Guest Numbers
Without knowing an approximate amount of guests, you will not be sure which venue and ceremony spaces you can book. It does not have to be 100% accurate but at least enough to know which venues you should visit. By knowing a rough guest number, this will prevent you from visiting venues which are too big or too small. For example, if you work out there will roughly be 100 – 120 people then look at venues that can accommodate this number.
A great example is that some couples have a dream venue. They want to get married at their local church, favourite park or venue space. Some locations, while beautiful or memorable, will only hold so many people. Each venue knows their minimum and maximum headcount (in various configurations). They know what a comfortable number is versus what will make their location jam-packed like a can of sardines. Therefore once you have a rough headcount, you will not waste time with venues that only hold numbers out of your scope. Also, when you have a rough guest number, then it will help you calculate  (or start to establish) your budget.
Wedding Date / Month
A big factor is working out when you would like to have your wedding day. You do not need to work out the exact date in the very beginning just after you got engaged. You should at least find a month in which you want to be married. By doing this, it gives you the ability to work out how much time you are giving yourself to plan the wedding and set money aside for your budget. Without this rough guide, many brides take 2 – 3 times longer to get everything ready as there is no deadline, then there is nothing to get finalised.
Others miss out on their desired location as they waited too long, especially with regards to peak seasons. Some popular venues can be booked out over a year in advance. Another reason why having a month to aim for is that it will be easier to align wedding dates with your reception venue and ceremony location.
Work Out A Budget
This part will be the hardest. According to the Easy Weddings annual survey of couples married in 2016, the average initial budget was roughly $20,000. The same report also said that the final wedding spend was closer to $30,000. You and your partner need to work out what is important to you both to work out your budget. The reason why is that this is the last point on the list is that without knowing the number of guests and a date/month, you cannot work out a realistic budget.
Once you work out a number you are happy with, then you can work out a weekly (or monthly) amount to budget between the 2 of you. The budget will keep you on track, knowing what you can spend and choose suppliers that can work within your budget on your wedding planning journey.
One crucial piece of advice we tell our couples is that they should never assume their parents (or other family members) will help pay for their wedding. While most parents do assist, the problem is that some couples rely on their parents to help. However, if their parents have a medical issue or something unexpected happens, then you may not have that financial assistance. Unless they have already given you the money: never budget assuming they will. If they do assist, then consider it a bonus. The funds can be used to help pay for additional extras at your wedding, the honeymoon or something else to kick-start your life together.
Budgeting – Pro Tip
Saving for a wedding is often a couples first major expense together of this size. By budgeting for something of this size it helps prepare you for more significant financial decisions. A great example would be buying a property as you already know how to budget.
If You Do Not Work Out A Budget
If you do not work out a budget and start booking things, then you will very quickly blow your finances out of the water. With everything booked and deposits paid, many couples turn to the idea of borrowing funds/getting a loan to pay for their wedding. We strongly believe you should pay for everything upfront. We believe no couple should be in debt for a wedding when they start their life together. Check out our blog on wedding loans and how much they cost you in the long term.
Just Got Engaged: Just The Beginning!
These are just a few tips we give to our wedding planning and coordinator clients. While there are many more, these few will help get you started and put you leaps ahead of others who don't take this advice. Lastly, remember that while you just got engaged, you are in control. You control the date you get married and the budget, no one else. While these tips are great to get started if you feel you need a hand along the way, then do not hesitate to contact us.
Did you just get proposed to and looking for some advice as you just got engaged? Do you have any tips that you feel that we should mention? If you have been engged before how did you handle everything the moment after you were proposed to? Join the discussion down below and let us know 🙂