For those who may not want the full blown Wedding Planner, an On-the-Day Coordinator is a must!
Your Wedding Day is one of the biggest days of your life. You want to enjoy it and feel relaxed that someone is taking care of you, your guests and all other elements. 
We like to call them Bride Slaves as they are your personal assistants on your wedding day. They will do the leg work so you can relax with your family and friends. We find with most brides that the people they would call on to assist (ie. best friends, sisters, mum) are helping them get ready ready and cannot be in two places at the same time. Our team will be at your beck and call!
We can also bring you breakfast or lunch! Check out our Bridal Party Catering options.
"The biggest benefit of an on-the-day coordinator is having the peace of mind that all the details will come together as you envisioned"
When you consider the cost of an on-the-day coordinator, for a small fee, you will be able to relax knowing your day is in good hands. Here is a sample of what we can do for you:
Pre-Wedding (15-30 days prior)
We will organise a time to go through your wedding requirements with you so that our team and commence working on an event run-sheet.
We will check on timings and supplier details with you to ensure all is correct. This is the perfect time to finalise plans, payments and ask any questions. Our consultants are more than happy to help with any last-minute issues you may be experiencing.
Pre-Wedding (3-7 days prior)
We will make contact with all your suppliers to ensure everyone is on the same page and understands what needs to be done for your big day. We confirm deliveries and arrive at venues early to supervise set ups. If needed our consultant can either attend a wedding rehearsal or a site visit to go through any last minute details.
On-The-Day Coordinator: What We Do On The Big Day
We arrive at the venue early to ensure all is running smoothly and can assist with
placing items. For example menus, place cards, favours and sign for deliveries (ie. cake, flowers etc)
We become the contact for all suppliers so they are not constantly ringing you or your bridesmaids asking questions and causing stress. Our team will be on hand to see, assist and take care of minor hiccups. We can also send you a photo of the set up once completed (if required) This is so you will have piece of mind and that it is all done!
Our team will wait for you and your entourage to arrive at the Reception to ensure a smooth transition.
What Else An On-The-Day Coordinator Can Do?
You can opt for the coordinator to remain on-site through out your Reception to ensure special meals are delivered correctly and entertainment flows. We will work with your MC to ensure all elements of your wedding are on time and if needed, can tweak items with ease.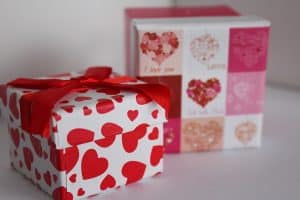 At the end of the night, we can also assist with packing up and ensuring items go to the people they should go to. For example gifts, wishing wells, any special photographs / decor.
We can also coordinate with your get-away driver and pack any luggage away so you don't have to worry. If you need us to, we will call taxis for guests and assist with any lost items.
Contact Us today to secure your Wedding Coordinator / Bride Slave / Wedding Minion
Some couples choose to forgo a day-of coordinator because their reception venue includes a coordinator. Although this may sound similar, beware: It is not exactly the same. It's important that you identify exactly what your needs will be on your wedding day. You also need to know exactly what your venue coordinator is able and willing to do. Keep in mind that they may not be able to call the limo driver who is running late, or assist the florist who wants to know where to place decorations. Most venue coordinators are there to look after the venue; we are there to look after you!
Melissa D
Judy L
Deborah P
Sherelle H
Samantha F
Thank your for all your help at our wedding, we had a great day and the décor you provided looked lovely.
Such a excellent service for the most important day of your life.
Just wanted to thank you kindly for your help yesterday, everything looked wonderful & I was very happy with what you did!
I was very happy with them. One of the main reasons I chose them was because of affordability but their quality was good. She was really helpful and I would definitely use her again!
Steph did a great job. We had done almost all of the wedding planning but did not know how to pull it all together. Steph did an amazing job and the day ran smoothly. It was such a relief to have her there. I did not have to worry about anything and could enjoy myself. Would recommend to anyone organising an event. Will definitely use again!!