"All you need is Love and lots of Chocolate"
Some like it Dark, others like it White- How do you like it?
Whatever your style, now you can enjoy one of our chocolate fondue stations. Perfect for all lovers of chocolate! A definite treat for the end of the evening or even as a dessert course. Here at Pink Caviar Events, we are happy to present you with some options for chocolate lovers.
Chocolate Fondue Station
Our chocolate fondue station comes with a selection of fruits, marshmallows and biscuits for your guests to cover in chocolate and enjoy. Use for your wedding, engagement, bridal shower, birthday and more. Guests of all ages will enjoy the interactive treat. They can mix and match their dipping choices and be creative. 
Choose from either milk, dark or white chocolate for your fondue tower. Amaze your guests with the chocolate display that will satisfy everyone's sweet tooth cravings.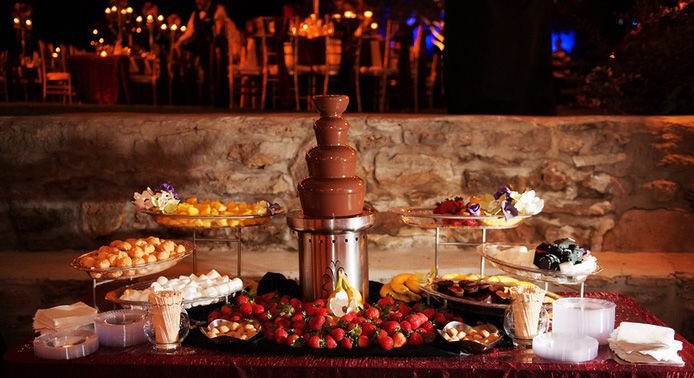 Our clients are opting for more fun and interactive experiences for their guests. Drink Stations have proven to be quite popular due to their versatility and creative potential. They are only limited by your imagination. If you are interested in creating a special experience at your next event, speak to our team today.
Contact Us today for a quote for a chocolate station or to discuss a customisable food station for your next event.