Photo Thingy is Pink Caviar's photo booth division. We had noticed that while photo booths were becoming more and more popular with our clients, we found a strong increase of substandard Sydney photo booths (Made out of old amp boxes, cheap plastic or using cheap, low-end bubble jet printers) so we decided to take a stand against this and offer exceptional service with high-quality prints.
The main two differences with our booth is that as our booth is open air, we can fit many many more people in a photo compared to traditional booths. Many booths can fit 4 people and a very tight squeeze for 6. As it's open air we do not have the same constraints… as a result, our record for most people in a single shot is 15! If you and your guests BEAT our record, you will become our Facebook Cover Shot 🙂
The other great thing about our booth is that we upload LIVE during the event which means that unlike other photo booths who upload the photos after the event… we upload as it happens. As we say "by the time the photo is in your hand… it's already online". This means your guests can tag and share as your event is happening PLUS you can see photos from your wedding on the same day instead of days later.
An added benefit, when you book a Pink Caviar Events Planning, Coordinating or Styling service & our Photo Thingy photo booth you will receive 10% off the Photo Booth Hire! How is that for an amazing deal? Just mention this offer when you book!
Check out our other service's here. To show you just how amazing it can be, we have included the standard rates for our open air photo booth, showing the 10% discount.
Open Air Photo Booth Rates
| | |
| --- | --- |
| Prices for 2" x 6" strips | Prices for 4" x 6" prints |
| * 3 hours $599  $539.10 | * 3 hours $749  $674.10 |
| 4 hours $699 $629.10 | 4 hours $849  $764.10 |
| 5 hours $799  $719.10 | 5 hours $949  $854.10 |
| 6 hours $899  $809.10 | 6 hours $1049  $944.10 |
* Please note that 3 hour hire is only available for Monday – Thursday bookings
Prices exclude GST
Please note this above offer is ONLY available to the client who books a Pink Caviar Events Core Service (planning, coordinating or styling) & Photo Thingy. You must mention this offer when booking to secure this special rate.
When you book our Photo Thingy you will not only get great rates but also the following standard inclusions:
Full-time attendant/ technician for the duration of your event
Box of fun props
FREE guestbook (for bookings over 5hrs)
Curtain backdrop (your choice of colour)
Unlimited sessions within your booked time
Instant double prints (your choice of 2"x 6" or 4"x 6")
Customized layout and personalized  event tag on your prints
A choice of filters (colour, black and white, sepia and more)
Gloss or Matte finish
Option for your guests to leave a video message
Automatic uploads to social media with your own personalized #hashtag so guests can view all photos LIVE your event, as well as like, comment and download them
Digital copy of all photos provided to the event host (within 3 business days)
Set up and delivery to Sydney Metro Area (up to 15km from 2000 or 2154)
We also offer some options such as frames (can be used as favours), green screen, flower wall upgrade and much more. Check out some of the reviews from our Facebook Page HERE
WIN A FREE PHOTO BOOTH FOR YOUR WEDDING / FUNCTION /CORPORATE EVENT
We like to break records and each year we host a competition to see if our standing record can be broken for the most amount of people in 1 photo taken with our photo booth. Simply book our open air photo booth for an event and if you beat the current standing record by 1 at least by 1 head and hold it till the end of the year.
If you break and hold the record by the end of the year you will receive:
The total amount of hours booked for the hire
Become the cover shot on our website and Facebook Cover Page (check out the current one below)
Bragging rights to all your family and friends
Our current record has not been broken since 2016 and its time it was beaten.
Think you have what it takes to win a free photo booth. Contact us today book your booth and WIN!
Terms & Conditions Apply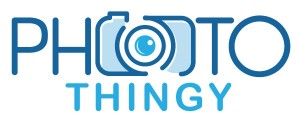 Smile print and share online, our photo booth does it all 🙂 photothingy.com.au