Over the weekend we had the privilege of styling and decorating Rachel & Peters wedding. Located at 42 Bannerman Trattoria and Bar, it provided the unique opportunity to style and decorate a rather unique combination. The way we describe it is "Rustic Themed Wedding With Star Trek Infusion".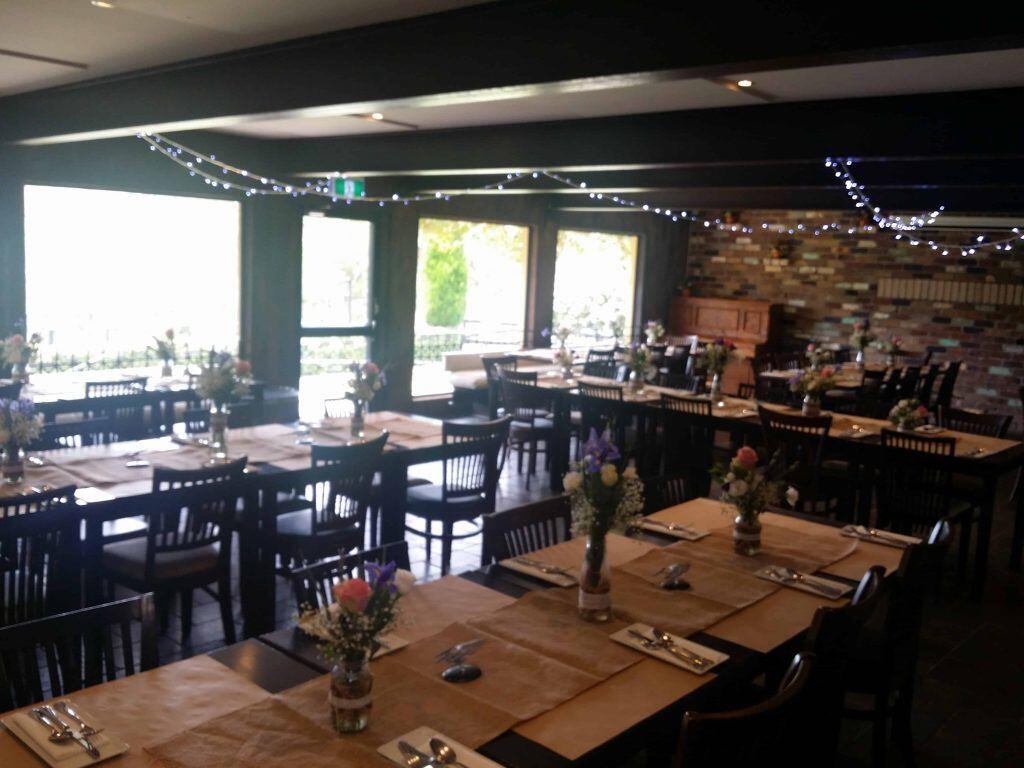 Most brides would never think of incorporating a sci-fi element into their wedding but Rachel wanted to incorporate one of Peters biggest passions: Star Trek
It was a unique challenge to incorporate Rachel's vision which was a rustic theme. To also inject the right amount of 'Trek' into it. Subtly incorporating the various Star Trek ships amongst the decorations, we had to bring in a local expert.
One of our male planners who is a Star Trek fan himself was specifically called in to help set up. He was here to help overall but with the specific task of setting up the ships placement, formation and styling based on each Star Trek series.
The groom also had the idea to place the six iconic starships. The starships included USS Enterprise, USS Voyager and USS Defiant at the head of each table facing the bride and groom. These Star Trek ships are the shows prominent and iconic ships amongst the others that were also used. We went to great lengths to match each ship respectively because we pride ourselves on every last detail.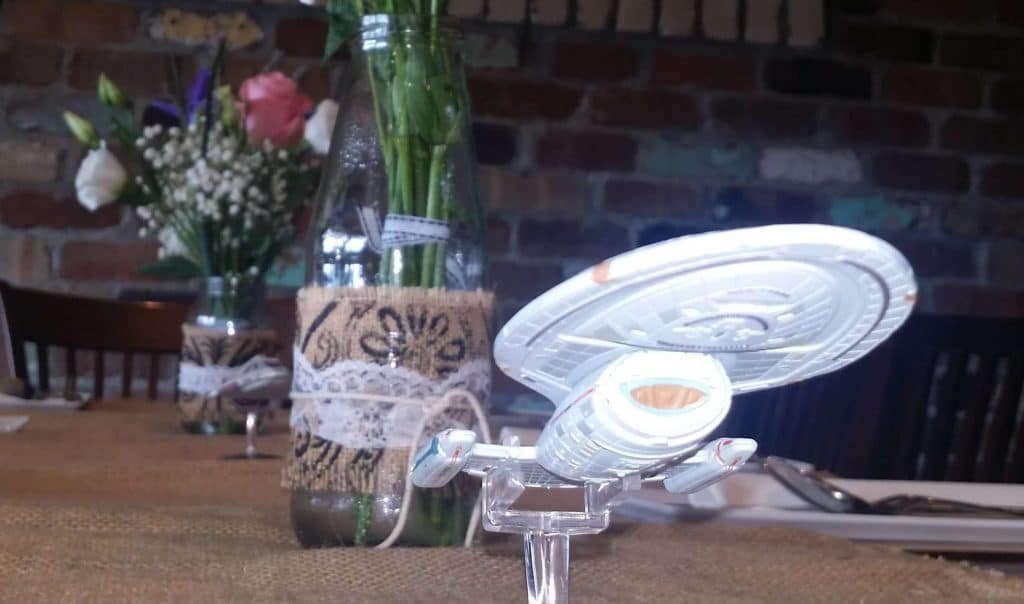 Rustic Themed Wedding With Star Trek Infusion
We achieved the rustic element with wide hessian runners and mason jars filled with bright blooms. To tie in with the venue's large ceiling beams, we strung up some fairy lights and let the dark timber chairs shine on their own.
Congratulations to Rachel & Peter, may you both Live Long & Prosper – To Boldly Wed Where No Couple Has Gone Before!
If you are interested in having a themed wedding feel free to contact us and check out our styling services, come in and see out full range as. Our range is quite comprehensive.
UPDATE: We were mentioned in the Sydney Morning Herald for our work with Themed weddings. This includes Star Trek, Twilight,  Aladdin, Hunger Games and other movies/ TV show related weddings. We even had the same White Throne Katniss Everdeen sat on in Hunger Games – perfect for any couple or Hunger Games Fan, Check it out today!
Are you thinking of having a themed wedding and if so, what type? Have you ever attended a theme wedding? Let us know and join the discussion down below 🙂