The beautiful internationally recognised Blue Mountains are a long-standing and iconic part of Australia's natural beauty. It is only 1 hour's drive from Sydney which makes it a great option for a destination wedding. The Blue Mountains are right on Sydney's doorstep. Having a local Blue Mountains Wedding Planner in Sydney can save a lot of time and money as we do all the running around.
There are many beautiful and amazing places around the Blue Mountains. Most people have heard of the 3 Sisters, Wentworth Falls, Leura, Jenolan Caves in one form or another. Aside from being a major tourist destination (for good reason) this region also hosts a lot of nature and beauty all within Sydney reach. It is hidden away to make your wedding unique, memorable and the talk amongst your family and friends for years to come.
Blue Mountains Wedding Planner
Pink Caviar Events have been working with couples as a Blue Mountains Wedding Planner for many years.
While the Blue Mountains is only 1 hours drive from Sydney's CBD, it is rather time-consuming going back and forth. This is because you will be visiting many venues, stylists, photographers and various other suppliers to have your special day come together. Based in Sydney we work with you to be your local contact that's only a phone call or email away. This way everything comes together without spending all that time going back and forth between Sydney and the Blue Mountains.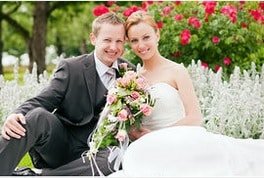 Many couples start the wedding planning process thinking "it's only an hour away". As the weeks and months progress, they soon realise that it is more time consuming than they originally thought. The other advantage of having a Blue Mountains Wedding Planner is that not only can we become a valuable time saver but also an amazing cost saver as well. Having worked in the region for years we only work with suppliers that are not only amazing at what they do but are also reliable and know the local area intimately.
Wedding Stylists
We are also Stylists and work in the area we can meet you locally in Sydney in either our Sydney CBD or Hills District offices. This means we can help craft your ideal wedding and showcase designs for you. This is much better instead of pictures in an email or Skype chat. You will get a feel first hand of how everything will look without leaving the comforts of Sydney. As a side note we also offer candy buffets and open air photo booths to capture fun photos but as they are open air, capture the beauty of the surroundings.
Whether you want to get married in front of the 3 Sisters, inside the amazingly beautiful Jenolan Caves, the vast landscape of Wentworth Falls or even in the heart of the Blue Mountains town of Leura, Pink Caviar Events can make your dream wedding the way you have always wanted.
Contact Us today to see how we can help you plan for your wedding as your Blue Mountains Wedding Planner. Feel free to contact us and meet in one of our local Sydney based locations. Let us turn your vision into a reality.