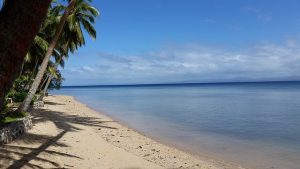 Bula means 'welcome' in Fijian. This is the first thing you will hear when you step off the plane and land in beautiful Fiji. International destination weddings are becoming popular. Airfares are the lowest in years. Competition in the international tourism industry is fierce. They are always trying to outdo each other. An international destination wedding has never been more enticing. If you have come in search of a Fiji wedding planner then you have come to the right place.
Fiji ranks in the top 5 for a destination wedding for Australian's and there are many reasons for this. It is because of its natural beauty and cost-effective nature.
Fiji Wedding Planner
At Pink Caviar Events we can help plan your Fijian destination wedding by becoming your Fiji wedding planner
.
One thing that set us apart from other international wedding destination planners is that we are not a website that sells cheap packages
. Being a destination wedding planner gives us the ability to tailor a package for you and your guests. Fijian wedding planners have the unique advantage of knowing local suppliers. We know what to look for when it comes to planning your wedding including keeping the costs down. On average with destination weddings, we often save our couples anywhere from 10-15%. This is on top of streamlining the planning process making it easy and stress-free for you.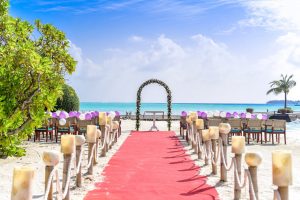 Based in the Sydney CBD we are happy to meet for a consultation and discuss the important details with you. Come in to discuss everything for your wedding. 
This ranges from hotels, reception venues, local suppliers, transport, local things to see and much more
.
We have created beautiful weddings for couples over the past 12 years. This is for local and international weddings. We have intimate knowledge of the area. This includes suppliers that we have hand-picked over the years. These suppliers deliver amazing results time and time again.
We also provide ideas and feedback on the most amazing spots in Fiji to get married. If it is traditional, unique, adventurous or anything in-between we are happy to work with you. Places such as the Savusavu Rainforest, Cloud 9 or even a private beach. This is because we have been there and can make it any way you wish.
Contact us today if you are looking for a destination wedding planner or a Fiji wedding planner. Our fee starts from A$10,000 + GST (excluding travel fees). See how we can make your Fiji destination wedding come true. We are happy to talk over the phone and meet in person or ever organise a Skype chat (pink.caviar). Come in today and say Bula, you will be sipping on coconuts in no time!