Looking for a gift for a newly engaged couple?  A Gift Certificate is the way to go!
Look no further, a gift certificate from us is the ideal gift. Perfect for any couple looking for some extra help on their wedding day. Weather you are a parent looking to get your son/ daughter something to help with their wedding planning or a caring friend just wanting to give the couple peace of mind on their wedding day, we can help!
Since our certificates are flexible, you can use the gift certificate on any of the below services:

  Hourly Consultation: Assist the newly engaged couple to get started on their wedding planning OR maybe use through out the process to help them with elements of their wedding planning journey. Excellent choice for couples who are trying to work out their budget and help to get them started on the wedding planning journey.

  Style & Colour Consultation: To help with selecting colours to create a wedding style  and designing a decorative concept.

  On the Day Coordinator Service: Choose from 4,8 or 12 hours. Ideal assistance on the wedding day to ensure all is running smoothly. Our coordinators are on hand to liaise with all suppliers and ensure everything is set up as per your wishes.

  Pack Down Service: Perfect for the end of the night!  Furthermore you don't want to have to worry about packing up, transporting gifts etc.

  Full Wedding Planning Service: To ease the stress of planning such a big event with the help of a team of professionals.
For Peace of Mind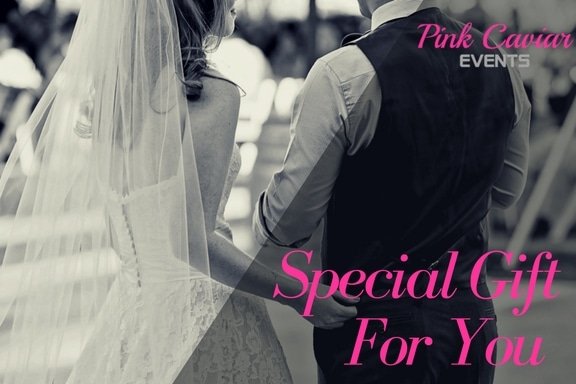 With this special gift they will enjoy the advantages of having a professional wedding planner or stylist at their side. Our team will be there to assist with ensuring their day is designed and coordinated to their wishes.  Most of all, you will give them the gift of a stress free wedding day! 
Your gift certificate will be personalised with your name and special message. They can be created to any value (starting from $100). We can deliver the voucher to you via email. Or you can also opt to send a printed copy direct to the couple (additional postage fee with tracking applies).
Contact us today to organise a gift certificate for your special couple today!