On your wedding day, for most brides, food will be the last thing on your mind. With most brides awake early, a wedding day breakfast is generally not thought of. It's when they reach the reception in time for dinner that you and your entourage are starving. Save yourself the headaches from a grumpy and starving crew and book yourself a Bridal Breakfast Hamper.
Make it easy on yourself, your groom and your bridal party. Ensure smiles all round, but letting us take care of breakfast. We offer breakfast hampers that can be delivered to your hotel or home to ensure that your bridal party are well fed and kept hydrated. Just another fantastic service on offer to our clients!
With a great assortment of inclusions, you can rest assured that there will be something for everyone. Cheaper than room service and without the hassle of sending someone out to find fast food/ refreshments for your team on your wedding day. Our bridal breakfast hamper is also the perfect gift idea to send to a bride on her special day.
Our Bridal Breakfast Hamper contains:
Bottle of sparkling wine (1x bottle for up to 5, 2x bottles up for up to 10, 3x bottles for up to 15 people)
Croissants with your choice of filling (jam, Nutella, ham & cheese or salmon & cream cheese)
Selection of muffins and pastries
Mixed Yoghurt
Fruit Juice
Mineral Water
Selection of Fruits
Assorted lollies
Disposable cutlery, plates, glassware and napkins
Free delivery to Sydney Metro Location (within 10km of 2155) – other locations on request
PRICING: $35+ GST per person (min 4 people per booking)
SPECIAL OFFER: Get a discount on our wedding day breakfast hampers when you book one of our planning or coordinator services!! Enquire Today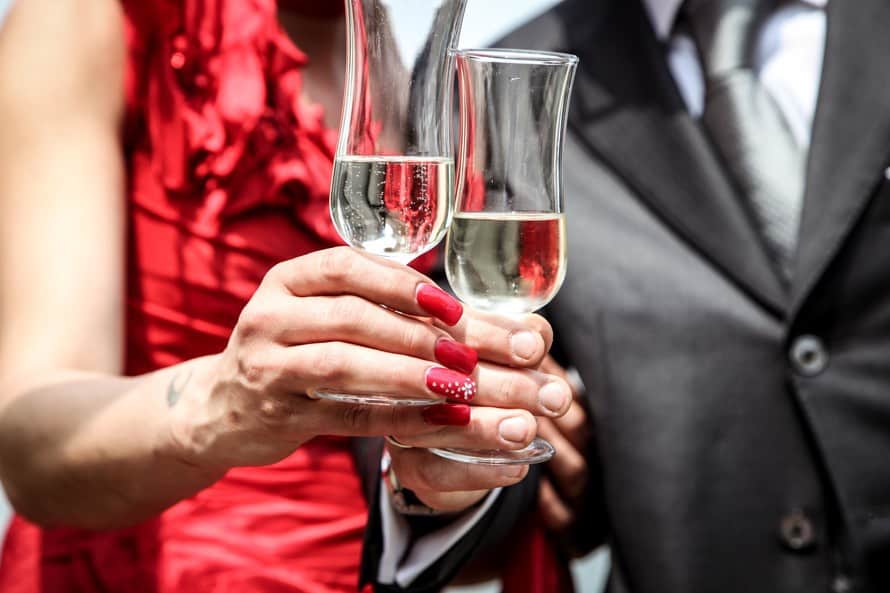 If you have any food allergies or special requirements (ie gluten free etc), please let us know at time of ordering and we will do our best to substitute items to suit. Contact us today to arrange a Bridal Breakfast Hamper for your wedding day.