Congratulations on your Engagement!!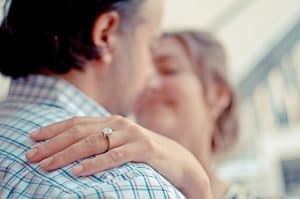 After all the jumping up and down and shrieking is done, most brides settle in for what they believe is the fun part of planning their wedding. It's sometimes a shock to  them when they discover how much preparation is involved. Some think weather a wedding planner would be a good investment.
Combining your daily busy work, home and social life with appointments, invitation choices, venue inspections, decoration decisions, menus, cake, transport, flowers, hair/ make up, clothing options, photography, entertainment, guest lists, registries and thank yous; it's no wonder the happy couple can be under a lot of stress and feel overwhelmed. You need a Wedding Planner. You need us!
Planning and research takes more time and patience that some couples may not realise at first. We see it all the time, couples are often confused as to how much to spend, where to obtain specialised services, and how to choose vendors. However there is no need to panic, Pink Caviar Events will help! Let us take away the stress and pressure that comes with designing, planning and managing a wedding.
Why Use Pink Caviar as your Wedding Planner?
Our wedding consultants are here to help design, plan and manage your wedding. They will use their experience, imagination and industry contacts to ensure you are well looked after. Working with a wedding planner can be a breeze. With an in-house team of event stylists we can transform your space with the right decor and furnishings to suit your theme. Our team of professionals specialise in weddings & events and can assist with developing a theme or motif for the event, arranging speakers/ entertainers, sourcing a suitable location, arranging decor (inc tables, chairs, tents, lighting, signage etc.), styling the area, assisting with security, transport and cleaning up. 
We want you to have a flawless wedding and we just love to do what we do!! 
Weddings & Events are a significant event and as such require a great deal of planning and preparation. Weddings are a lot of fun but they also involve a lot of work behind the scenes. We would be delighted to assist you and can offer full start to finish services. We also offer a partial assistance for items or services you would prefer for someone else to take care of. Be sure to check our Packages for more information or our Gallery for styling ideas.
Some of our services include: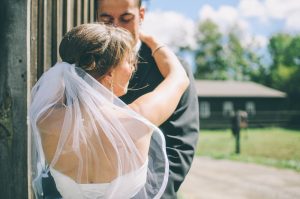 Venue and Vendor Selection

 Budget preparation and contract management

 Planning a detailed checklist (from pre to post wedding)

 Assistance with the preparation of an attendee guest list

 RSVP Management (if required)

 Appointments to inspection event venues

 Identifying and hiring of wedding professionals and service providers (caterers, photographers, videographers, beautician, florist, drivers, entertainers etc.)

 Arrangement of a wedding rehearsal (if required)

 Assistance with floorplans

 Creation of a runsheet for your day's events

 Coordination of deliveries and services on the wedding day

 Development/ deployment of contingency plan/s

 Management of personalised wedding schedule, including deadlines and payments by your dedicated planner

 Unlimited contact with your planner by email, phone, text and Skype
Our goal is to ensure that you have an amazing day and enjoy every minute of it. We don't want you worrying about every detail. Our wedding planners and stylists strive to create your dream wedding. 
Our service does not stop with your wedding day. We can also assist you with post wedding duties like transferring gifts from your venue to a local address, arranging for your wedding attire to be dry cleaned and/or preserved, organising your post wedding night accommodation and/or a private transfer for you to the airport to start your honeymoon, printing and posting of thank you cards and more.
Book in your FREE initial consult with a wedding planner today.
I had my wedding earlier this year and the Staff at Pink Caviar were amazing. They took the stress out and made everything soo easy. It was nice to see my now wife not getting stressed out as usual and letting the team take care of all the small details.
It was great. I had no idea what to expect. Stephanie was an amazing help. She was always immediately available. Definitely worth the money.
The team at pink caviar was so helpful and made our life so much easier when planning our wedding. Thanks so much for all your help guys!
Pink Caviar staff were very friendly and helpful, they made this should-be stressful time, enjoyable. I would not have thought to book a planner but after finding out the amount of stuff to do I can say that it was money well-spent. Thank you Pink Caviar
I was stressing before I called Pink Caviar, I did not realize how much I had left to do and did not know how to do it. Our Wedding Planner was excellent! She gave me so many ideas and answered all my questions. Steph was very helpful and easy to get a hold of. Very professional and friendly. Also had her arrange my Kitchen Tea and I totally loved it! Thanks so much…. We needed some thank you gifts for our bridal party that were engraved and personalized. Our wedding planner sourced them so easily and the price was less that I thought.