Starting TODAY, we have launched our new Events Hire Range here at Pink Caviar Events. Due to popular demand, you can now custom hire the specific elements for your wedding without the full need of one of our events stylists. With our ever-growing and diverse event hire range, we are sure to have something that will be the perfect addition for your event. No event is too big or too small. We cater for private parties, birthdays, corporate events, engagements and weddings, kitchen teas, conferences, christenings and more.
Sydney Event Hire Now Available At Pink Caviar Events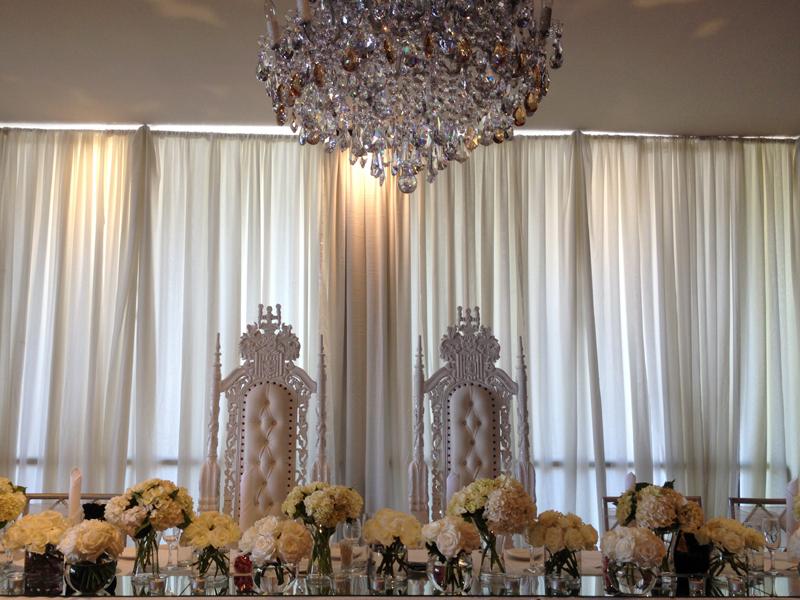 Speaking to our clients over the past couple of years, many wanted to hire specific decorative items for their event without the need of our stylists. They already had a great vision and we happen to have the perfect item to make it complete. As a result the event hire section was created. There is a huge ever growing list of of items available for you to choose from.
Our Range Is Always Growing
Take a look at some of the things we have on offer in our decorative event hire section:
Centrepieces & Table Decorations – make your table decorations stand out with plenty of range to match your colour, themes, style and budget. If you are looking for some impressive take decorations or bling for your wedding or corporate event? Take a look at our range of charger plates, gold cutlery, tea lights and more.
Ceremony Items – in some cases, you only need items for your ceremony to give it that final touch and make it complete. With a wide selection of chairs, arches, arbours, red carpet, decorative florals & drink stations available.
Furniture – Sometimes the furniture at the reception venue does not match your style/theme. We have a wide selection of impressive thrones, couches, bridal party chairs, Tiffany chairs, rustic barrels barrel bars and other custom hire furniture items.
Table Cloths & Sashes – The finishing touch to any event is often the chair covers and sashes. We have an impressive array of chair covers, sashes (satin, organza and lycra), table runners and speciality tablecloths of all shapes sizes and colours. We are sure to have something that meets your vision.
Additional Hire Items – It's the little things that make an event special. It is also those little things that make someone go "oh I wish I had that" or "forgot to get one of those". Those 'little things' are things such as wishing wells, seating charts, backdrops and our impressive white thrones.
Much more available – be sure to check out our full range.
Combine Hire Items With Our Existing Services
We offer the ability to source professional advice and decorative event hire from the same place. Why not make an appointment to come to our consultation studio and plan your dream event. If you like a specific item, you can also utilise one of our other existing services. You can combine one of our traditional services. Services such as our styling services, wedding/event coordinators or photo booths to add some fun to your wedding/corporate event. Who says you can't have everything, well now you can!
Always Something New
You may have come to our page months ago to check out and see what is available. We are always on the lookout for new and exciting items for any wedding or corporate event, so do not forget to bookmark this page. That said, we also have a vast array of traditional event hire items in our range. Traditional and classic are timeless for a reason, and you will also find them here at Pink Caviar Events.
Feel free to check out our hire range and have a look around amongst our other traditional services. Be sure to check out our official Facebook Page for examples of our work and how our items can help to make your event look AMAZING! Contact us today to see how we can turn your wedding or corporate event/function into something spectacular.
Are there any hire items you would like to see in our store? Is there anything you are looking to hire for your event? Let us know down below and join the discussion below in the comments section 🙂