Meet the Dream Team!
Our talented and dedicated team of event planners, producers, decorative stylists and event coordinators are committed to helping you design and create amazing events. With over 15 years of experience in the weddings and events industry, you can rest assured that you are in good hands. Our team has a strong work ethic of professionalism. We strive for excellence and an outstanding reputation.
This award-winning team is filled with passionate and friendly individuals who believe in a hands-on approach to creating dream events, memorable corporate affairs, luxurious princess weddings and fun-filled parties. Our team will help your business to design and manage unforgettable gala events and conferences to reward and revive your teams.
We work closely with you and your clients to ensure that we give over 110% and that each and every event is special, memorable and successful. Read more about us below.
STEPHANIE
Founder / Event Producer & Stylist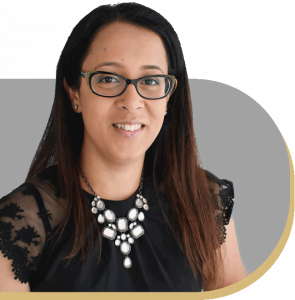 Stephanie is passionate about creating dream events for clients and seeing their reactions when they walk into the space she created and styled for them.
Stephanie has qualifications in the fields of Tourism & Events, as well as being a certified PMP® Project Manager and Colour Consultant. Her skills in planning and execution make her an extremely organised and methodical individual. After 8 years of working in the events and tourism industry, travelling around the country working for airlines, wholesalers and cruise ships, she entered the construction and property management realm in 2012, where she honed her Business and Project Management skills.
In 2013, Stephanie started Pink Caviar Events and returned to the industry she truly loves. Leaving her full-time Project Management role in 2017, she now leads our team to where we are today with her ambitious, passionate, calm and reliable attitude. You will still find Steph at event bump ins/outs, loading vans and at other times counting linens between client meetings.
As much as I enjoyed working for other corporations, I kept wanting to get back to my roots in the Events space. Using my diverse skill set and experiences have led me to where I am today. Working with so many different businesses and creative souls, I just love it! 
DIMITRI
Sales & Marketing Manager
OLIVIER
Operations Manager
FAYE
Event Production Assistant
MICHELLE
Business Development Manager
PATRICIA
Event Supervisor
LEAH
Event Coordinator - Corporate
SARA
Event Coordinator - Wedding & Social Events
JENNI
Event Coordinator - Conference & Exhibitions
CHRISTIAN
#InternChristian
What Our Clients Say
Excellent event planners, highly recommended.
Fabulous wedding event organisers.
Pink Caviar Events is amazing! if your stressed out about anything, just call her right away and she'll take care of it! anything i saw on pinterest and really wanted, she searched for it and found us the best options! Shes very organized and punctual!
Steph and the team did a great job planning and running my wedding. I felt at ease and was able to enjoy my day. Friendly team and super helpful every step of the way. Thank you
Thank you for making my special day one to remember. The table settings looked amazing especially the bridal table. Stephanie the owner was so easy to communicate with. Dealing with this company I felt like
my wedding day was in good hands.. I will defiantly recommend.. Oh and the was so much fun. A night to remember. Thanks Pink Caviar.
Stephanie and her team went above and beyond for my wedding dinner! To say it was stunning was an understatement and she nailed perfectly what I had imagined the space to be cannot recommend the team enough they took the hassle off having to worry about setting up the space and gave me peace of mind. Stephanie was reassuring, communicated regularly, was flexible and worked with me to make sure the event was exactly what I wanted!