Corporate Event Stylists
Looking for an event stylist to design, style and manage the decorative element for your next corporate function? Look no further than the corporate event styling team here at Pink Caviar Events. We know how to set the perfect tone for any occasion. Pink Caviar Events is not just an event stylist or decorator, we are able to offer full event management services, ensuring your event is flawless.
With decades of experience in the event space and an excellent team of creative experts, it's no wonder we are your ideal corporate event stylist in Sydney. Our team strives to deliver only the best for our clients. Whether you need stying for your gala dinner, product launch or a branding photoshoot, we will work with you to achieve the look and feel you are after. Pink Caviar Events is an experienced and reputable company in Sydney that can take care of all your event styling needs, so you can rest assured knowing your event will be memorable for all the right reasons.
Corporate Event Styling and Decorating in Sydney
Know that your event styling is in the right hands with Pink Caviar Events. With many years of experience, we know exactly what it takes to style an incredible event. We've been in the corporate event styling industry for quite some time now, and our experience has led us to build a strong reputation being one of the most reputable event styling companies in Sydney. Offering high-quality services with the help of the most trusted contacts in the industry. We offer a variety of styles that are sure to match your event's needs.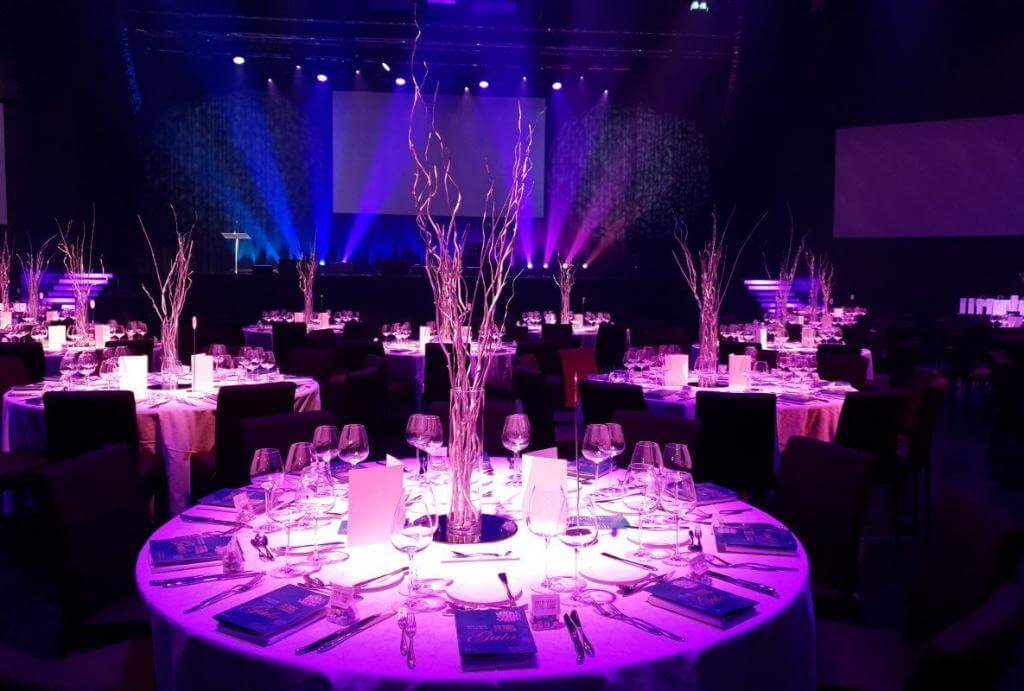 Sydney event decoration is an industry that continues to grow and bloom. We have been able to stay on top of trends over the years and stay up to date with what the industry demands. Rest assured that we will find the right styles that will suit your needs. That is why we have so many clients who continue to use our corporate event styling services. We take pride in bringing brands to life with our event decoration because when created effectively, this creates incredible memories for not only guests attending the event, but those with who they share their experience.
Why Our Event Stylists Are The Best
WOW your guests with Pink Caviar Event's event styling in Sydney. Our event decoration solutions will be nothing short of sensational. Our event styling team will be with you every step of the way, from the brainstormed ideas to the actual execution of the day. No task is too big or too small for us, we are here to provide the best event styling in Sydney. We make sure your event runs smoothly, as we have high attention to detail when it comes to decorations, especially with an in-house event hire inventory. Even if you needed an on the day coordinator, we would be there to help in every way, so nothing slips between the cracks.
Make sure your corporate or personal event creates memorable moments to truly experience the event's mission. Each of our clients receives a dedicated event planner, that follows strict instructions of what needs to be done. Your event should be not only enjoyable for your team and guests, but also enjoyable for you! Leave the hard stuff to the professionals, and let our team decorate and style the perfect event.
Rest easy knowing planning, decorating and styling the event is completely taken care of with our specialised event organisers. Expect smooth sailing events, exceptional event styling and professional service with Pink Caviar Events. If you need event styling, get in touch with us today.
What Our Clients Say
Excellent event planners, highly recommended.
Fabulous wedding event organisers.
Pink Caviar Events is amazing! if your stressed out about anything, just call her right away and she'll take care of it! anything i saw on pinterest and really wanted, she searched for it and found us the best options! Shes very organized and punctual!
Steph and the team did a great job planning and running my wedding. I felt at ease and was able to enjoy my day. Friendly team and super helpful every step of the way. Thank you
Thank you for making my special day one to remember. The table settings looked amazing especially the bridal table. Stephanie the owner was so easy to communicate with. Dealing with this company I felt like
my wedding day was in good hands.. I will defiantly recommend.. Oh and the was so much fun. A night to remember. Thanks Pink Caviar.
Stephanie and her team went above and beyond for my wedding dinner! To say it was stunning was an understatement and she nailed perfectly what I had imagined the space to be cannot recommend the team enough they took the hassle off having to worry about setting up the space and gave me peace of mind. Stephanie was reassuring, communicated regularly, was flexible and worked with me to make sure the event was exactly what I wanted!