Pink Caviar Events is proud to have our second Sydney office located in the heart of the Hills District we like to call our Consultation Studio. Recently opened and ready for 2018, we are located in the heart of the Sydney Hills District. A conveniently located and exciting place for anyone to visit, discuss and plan their event in comfort and style.
Consultation Studio – Sydney Hills District
Come and meet with our head planner Stephanie Cassimatis, in our brand new consultation studio located at 5 Olivia Close Kellyville. Relax with a coffee as you discuss your wedding or event plans. At the Consultation Studio, you will be able to:
Centrepieces On Display
With centrepieces on display, you will be able to see and create your ideal decorative piece. Tired of looking at pictures on FaceBook, Twitter or our favourite Pinterest? If you have a specific style in mind and want to see how it really looks firsthand. You will no longer have to 'guess' what you saw in some photo online. See first hand how it will look on your wedding day, anniversary party, corporate event and more. You will also be able to see and touch decorative items such as plate settings and much more.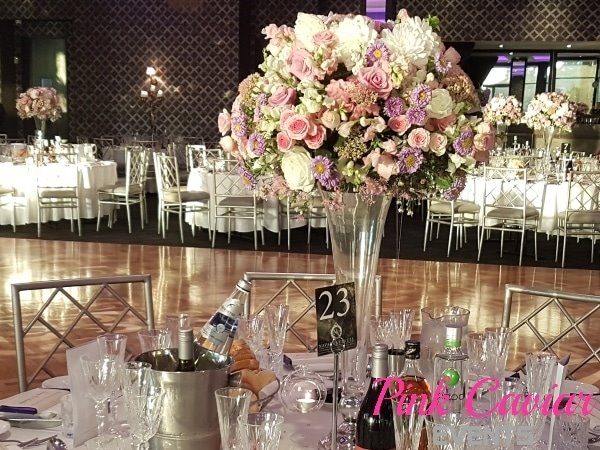 See If Your Idea's Match Reality
Do you have an idea for your event? What if we could recreate element of it in our consultation studio to see if it works in the real world. Many of our clients have these amazing ideas, and now you can come to us so we can see if it really will. Come to us, mix and match ideas as we take those amazing ideas and give it life right in front of your eyes.
Looking For Something More
Besides wedding planning and wedding event styling, we can help combine many elements of your event in one convenient location. We can take your colours / them and match them with other elements. What about a matching candy buffet/dessert bar? We can tailor our open-air photo booth to have the same colours and imagery of your wedding/event. You can even check out our White Thrones perfect for any event such as a sweet 16, wedding, corporate event and much more.
In The Heart Of The Hill's District
The consultation studio is right in the heart of the Hill's District. If you live in or around the Hill's District its the perfect place to come and say hi. Located within a 10-minute drive from Castle Tower's its right in the middle of everything but with plenty of space and parking. Enough parking for you, your family or the office team.
Meet When It's Convenient for You
Our new consultation studio has convenient street parking and open for appointments weekdays, evenings and weekends. Contact us on info@pinkcaviar.com.au to book your preferred time. Feel free to contact us and book a time to meet with us on 1300 884 800. We are flexible and can work around your schedule. Whether it's a lunchtime meeting, after work during the week or over the weekend – we are here! Be sure to book your preferred date and time to come in, say 'hi' so we can discuss your event plans. We look forward to seeing you at our new consultation studio 🙂
Corporate Sydney CBD Office
If you live/work in and around the Sydney CBD then perhaps our Sydney CBD Corporate Office is better suited for you. We will primarily focus on admin and corporate clients in this location. Centrally located close to Wynard Circular Quay and Martin Place. It is the ideal place to conduct a quick business meeting or lunchtime catch up. We are also happy to meet with brides and private clients. We do recommend that you book an appointment to ensure that we are available to assist with your enquiry.