We get it, you're planning a Gala Dinner/Awards night for your company. Whether you love planning events or this task has been given to you to organise, the fact remains that this is a big job. It does not matter if it is only for 100 people or up to 1,000; much work will need to be done from now until the event. On top of your already busy schedule, you will need to organise your gala dinner/awards night. Here are the top 5 reasons you should get a pro to help with your gala dinner.
Organise Your Gala Dinner With The Help From A Pro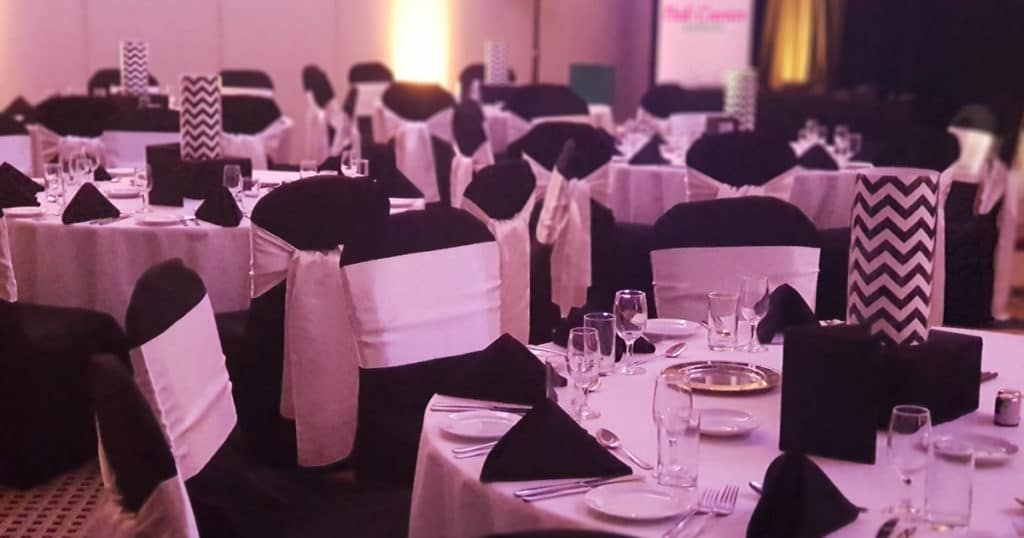 1. You're busy already
Let's face it you're busy, you already have a busy schedule at work, and this project can be very time-consuming. You have to manage RSVPs, suppliers, entertainment (such as a photo booth), styling and other elements. Then you will need to visit venues to make sure it is the right fit for your event. While it can sounds fun, it can also take up a lot of time just on site visits.
2. Added stress you just don't need
Event planning sounds like a lot of fun at first. However, when you are organising the gala dinner, you have to juggle everything relating to the event as well as your regular day job. If you have help from a co-worker, it could be helpful, but even then there are lots of elements to manage, resulting in additional stress.
3. Save money
Professional event planners create and execute events every single day. They know how to do it faster, more efficiently, have a list of reputable suppliers and can pull it all off more cost-effectively. Hiring someone may seem like an additional expense; but you will be surprised how much you will save in the process. In general, the cost of hiring a professional will save you more than their management fee on top of the other benefits of time-saving and reduction of stress.
4. Bring fresh ideas to the table
You may have been to lots of events, whether it's a gala dinner, networking event, wedding, charity fundraisers, and so on. It is safe to say you have seen a lot of different things and want to implement them into the gala dinner you are planning.  That said an event planning professional sees a lot of different things every day relating to events. They can bring ideas you have never even heard and also further enhance your existing ideas for the gala dinner.
5. Piece of mind everything is taken care of
Organising a gala dinner is like a juggling act with many balls. Each aspect of the event is something you will have to juggle until the event is over. You may be a great organiser; however, this may not be something you have organised before or are used to. A lot of people who consider themselves great organisers take this aspect head-on. However, with organising anything, there needs to be a clear understanding of what is being organised, especially in events. Don't have an approach that it's just a task to complete. An event is like a living breathing entity, and one element can impact another. Without understanding why something is set-up a certain way, it may be implemented incorrectly or affect something else in the event.
If you are organising an event for your company/charity, take a look at utilising a professional corporate event planner from Pink Caviar Events to help organise your gala dinner. There are various options for either a complete, partial planner service or just using certain elements such as RSVP management, registration desk, entertainment options such as a photo booth or just styling elements. Contact us today by filling out the form on this page if you would like some help with your gala dinner or check out our LinkedIn Page to for more information.
Are you organising a gala dinner? How is the planning and organising of the event going? What type of theme or styling are you thinking of having? Let us know down below and join the discussion 🙂