After a full day of celebrations and eating massive feasts for several hours, many people are full by the end of the wedding. With pre-reception drinks and canapes, entrée and main everyone is very full. So what to do with the wedding cake? Many people are staring at this cake for hours thinking "do I even have room. This then brings the question to the couple "do we just do wedding cake or a dessert course or should we have both?".
Wedding Cake Or Dessert Or Both
For many couples this does not even fathom but have felt the wrath of a full happy belly a wedding. You may have sat next to someone who said "no more food" or "I have a food baby". As you can appreciate, you want your guests to enjoy themselves. No doubt they are enjoying what they are eating. There are a few option you can choose from.
Cake & Dessert (Traditional)
As you can guess to have cake and dessert is the most common approach. The reason is that many cakes are cut into smaller finger slices. They are served on platter for each table, allowing guests to help themselves. Whereas dessert is served as its own course. It really depends on the balance of cake to dessert ratio and the ability to compliment with tea and coffee.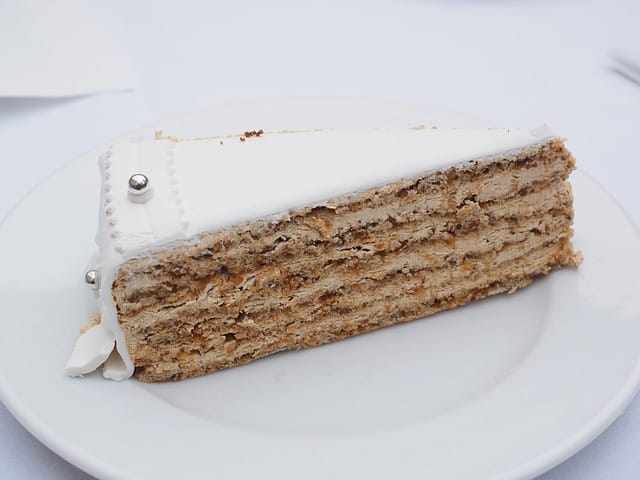 Cake On Its Own
You can ignore the dessert all together and have all on its own. This can work a couple of ways. Firstly you purchase a bigger cake where the slices will be cut up larger and be substantial on their own. You could also speak with your venue and arrange for them to serve the cake with chocolates or ice-cream. Another thing to consider is the time of day and length of your reception. For example a lunch time reception could be shorter and therefore cake on its own (or served with chocolates or ice-cream) could be sufficient.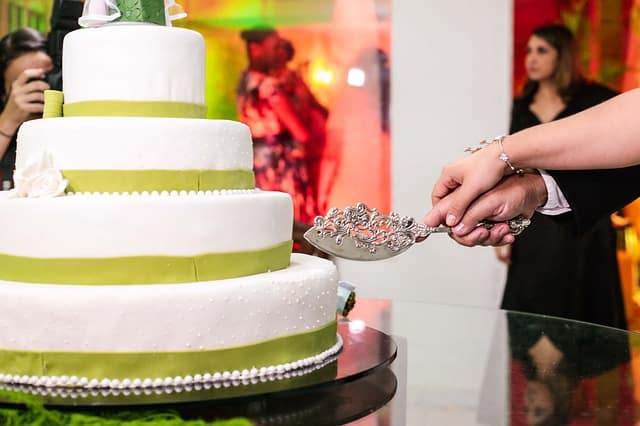 Dessert On Its Own
So you have elected to not have wedding cake but opt to serve dessert instead. This way your guests can enjoy a complete dessert course. This can also work if you decided to have a fake cake just for show or plan to focus on a more lavish dessert for you and your guests.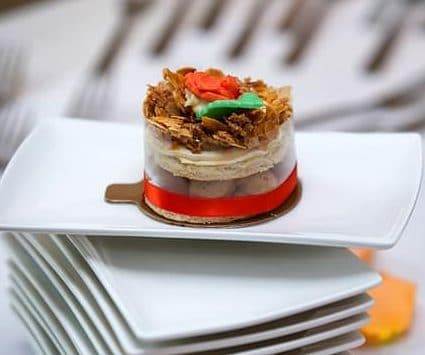 Dessert Bar & Candy Buffet & Even Fondue Chocolate Stations
The other option which is to have a dessert bar and let the guest choose what they will have for dessert. This option can be complemented with or without cake. You can have all sorts of versions of mini desserts such as creme brûlée, mini mousses, tarts and many more options.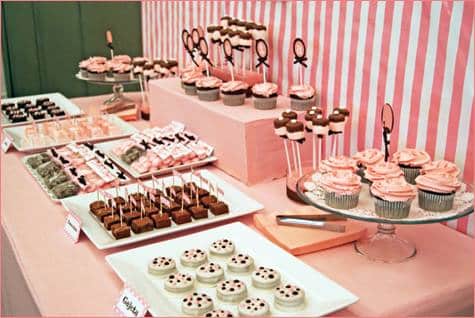 This is not to be confused with a candy buffet which can seen as more of sweet treats to end the night. You can also use a candy buffet as your gift to your guests by doubling it up as your wedding favours, by giving each guest a small jar or container to fill and take home. Couples can have the option to have either a dessert bar and / or a candy buffet.
Lastly have you ever considered a fondue station / chocolate station with beautiful tasty flowing chocolate. This option is a great self service dessert option for your guests where they can eat as much or as little chocolate as they like 🙂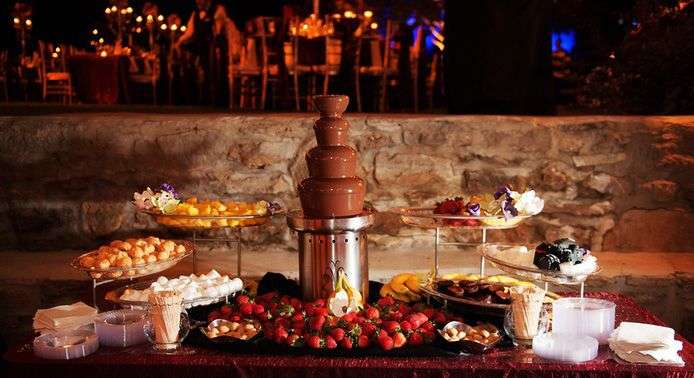 Pink Caviar Events offers both dessert bars and candy buffets as part of their range. So if you are considering having one then be sure to contact us today to see how we can help. As I often say, it is your wedding and ultimately your decision but the question remains "Wedding Cake, Dessert Or Both?!".
So are you having wedding cake, dessert or both? Let un know what you are leaning towards or did at your wedding and join the discussion below 🙂
Do you have a question for Ask Emilie then email her here? Alternatively, fill out the form below and have your question answered in our wedding blog. Also, check out the other Ask Emilie Blogs here, they may also contain what you are looking for or give you ideas and inspirations for other wedding related questions.