Selecting someone to coordinate your wedding day is a very personal and an important decision. The bride and groom have to feel comfortable that their on-the-day-coordinator is not only the best in Sydney, but the best there is for the couple's particular needs and style. The team here at Pink Caviar Events have some of the best on-the-day coordinators/ Wedding Day Coordinators (if we can say so ourselves) who will provide a quality and friendly service.
Wedding Day Coordinators
On-the-Day Coordinators Do What Again?
For the bride, the wedding day should be a memorable, beautiful and very personal experience. The details of coordinating a meaningful ceremony, throwing a huge party and making sure that the guests are having the best time possible should not be the job of the bride on the day. An On-the-Day Coordinator will ensure all of the vendors appear at the right place and time. We also make sure to execute the bride's vision perfectly. The details and arrangements are handled by a professional. This means no last-minute hiccups or sacrifices happen when a do-it-yourself wedding is happening. Issues can happen when friends and family decide to join the party instead of helping out. Keeping the drama level low and the beauty level high is what our On-the-Day Coordinators are all about!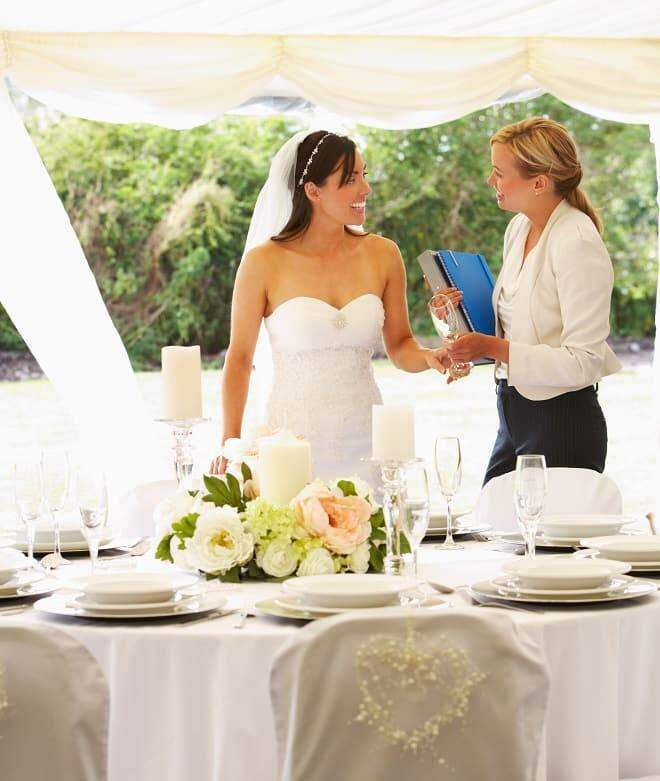 How to Choose an On-the-Day Coordinator
When interviewing for an on-the-day coordinator, Sydney brides know that the best place to start is at Pink Caviar Events. For your wedding day, a professional should be the ones you trust. Your wedding day is important and special and should be as memorable as possible. On-the-day-coordinator's do not need to be involved with every detail of the planning process leading up to the wedding day. We have clients who did the planning themselves and just hand over the reins so they can enjoy their day. That's what we are here for!
Whomever you select, be sure to confirm that they are organised, punctual, detail-oriented, and have strong communication skills. These skills are essential to ensure that your wedding day is not left to chance. Be sure to note the questions they ask and see how they understand your day. A good coordinator worth it when they understand your day entirely from start to finish and know how to execute it correctly. This includes them being off-site attending to another matter for your wedding if required. Knowing the schedule off by heart is key.
Working with an On-The-Day Coordinator / Wedding Day Coordinators
Our coordinators will meet with the couple and attend a site visit or rehearsal (all part of the package) before creating your wedding run sheet. We will contact all your suppliers so that they know to contact us on the day (if needed) and they do not harass or worry the bride. After all, we are the contact on the day, and we are sure that you do not want to be called by a supplier asking where to park to make a delivery!
Our team will be on hand to help solve any problems. We carry emergency kits for any last-minute issues and for that extra level of service.  There are great coordinators, great planners and great stylists, lucky for you Pink Caviar Events excels at all of them. We are here for the Bride on her special day. Our main focus is to look after you and ensure your vision is created and delivered for you to enjoy! Also, check out our wedding day bridal breakfast hampers as an optional extra with our wedding day coordinator service.
Do you have a question for Ask Emilie then email her here? Alternatively, fill out the form below and have your question answered in our wedding blog. Check out the other Ask Emilie Blogs here; they may also contain what you are looking for or give you ideas and inspirations for other wedding-related questions.
Are you considering usign a wedding corrdinator/on-the-day coordinator? Join the discssion and let us know in the comments below 🙂