Are you considering having an adult only or child friendly wedding? Check out some tips from a pro below on how to or not to include children at weddings:
Children at Weddings
When it comes to the topic of Children at wedding, this is one we are often asked about. They want to include their families but at the same time, not have to worry about people leaving early or screaming children during their ceremony.
Here are a few of our suggestions on children at weddings. We hope they help you to decide what is best for your special day. Bear in mind that these will depend on your family situation and wedding location.
Our suggestions when it comes to children at weddings:
No children rule 

This is for those who want an adult only wedding with no children interruptions. This could depend on the location and could have good and bad outcomes. First of all, you may have an uninterrupted ceremony and a reception where parents can let their hair down. At the same time, this could offend some of your other guests. This is because you have excluded their children by not begin able to attend. Also causing dramas by having them arrange a babysitter.
Immediate family children only

May assist you in limiting the number of children at your wedding. There will always be someone who will complain that their children were not invited.
Children permitted at the Reception Only 

This will allow you and your partner to say your vows in front of family and friends and not have to worry about children screaming, crying or running around.
Arrange for a wedding nanny/babysitter or children entertainment

As a result, this option will keep the little ones busy and occupied. Parents will be able to enjoy your wedding knowing that their children are being looked after. This is all while still being able to check in on them.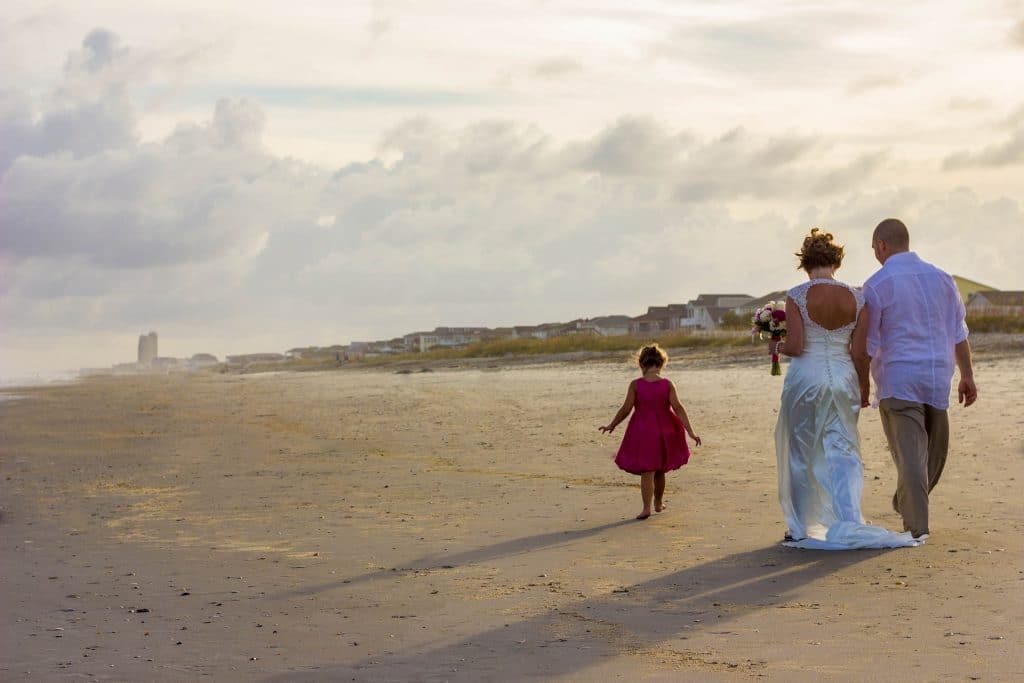 These are just a few suggestions for you. We have another article from our wedding planning blog that relates to having children at a wedding. Furthermore, if you do decide to have children at your wedding, we can also arrange what we call Children goodie bags. These goodie bags are presented in a branded canvas bag. They are a take-home souvenir of your wedding day. They contain items like activity books, pencils, stickers and toys to help keep the kids busy on the night.
Another option is to use one of our on the day coordinators, to ensure the day runs smoothly. Your coordinator can also be the main point of contact for any children based activities, entertainers and/or wedding nanny.
Until next time, Happy Planning!
Are you allowing children at your wedding or having an adults-only wedding? If you are having children at your wedding, are you looking at using a wedding nanny? Are you organising children actives to keep them occupied? Let us know and join the discussion down below 🙂
Wedding Planning Vlog With Stephanie
This is part of a fortnightly vlog (video series) to help couples through their wedding planning journey. Be sure to subscribe to our YouTube channel or Facebook Page for regular updates and future episodes. Click here for a list of all of the episodes in the Wedding Planning Advice Vlog series.