Today we are looking at anniversary gemstones. We will look at each year and list the types of anniversary gemstone. This includes the alternative gemstone you can also give). Underneath the list we go through each of the anniversary gemstones mentioned. We talk about the meaning and significance of them. If you are looking for the perfect gift to give your partner then you can not go past this anniversary gemstones list.
The Anniversary Gemstones Guide
| | | |
| --- | --- | --- |
| Anniversary Year | Anniversary Gemstone | Alternative Anniversary Gemstone |
| 1st Anniversary Year | Gold Jewellery | Peridot, Pearl |
| 2nd Anniversary Year | Garnet | Rose Quartz |
| 3rd Anniversary Year | Pearl | Crystal, Jade |
| 4th Anniversary Year | Blue Topaz | Blue Zircon |
| 5th Anniversary Year | Sapphire | Pink Tourmaline |
| 6th Anniversary Year | Amethyst | Turquoise |
| 7th Anniversary Year | Onyx | Yellow Sapphire, Golden Beryl |
| 8th Anniversary Year | Tourmaline | Tanzanite |
| 9th Anniversary Year | Lapis Lazuli | Amethyst, Green Spinel |
| 10th Anniversary Year | Diamond Jewellery | Blue Sapphire |
| 11th Anniversary Year | Turquoise | Citrine, Yellow Zircon |
| 12th Anniversary Year | Jade | Opal |
| 13th Anniversary Year | Citrine | Moonstone, Hawk's Eye |
| 14th Anniversary Year | Opal | Bloodstone, Agate |
| 15th Anniversary Year | Ruby | Rhodolite Garnet, Alexandrite |
| 16th Anniversary Year | Peridot | Red Spinel |
| 17th Anniversary Year | Watches | Carnelian |
| 18th Anniversary Year | Cat's Eye or Chrysoberyl | Aquamarine |
| 19th Anniversary Year | Aquamarine | Almandine Garnet |
| 20th Anniversary Year | Emerald | Yellow or Golden Diamond |
| 21st Anniversary Year | Iolite | |
| 22nd Anniversary Year | Spinel | |
| 23rd Anniversary Year | Imperial Topaz | |
| 24th Anniversary Year | Tanzanite | |
| 25th Anniversary Year | Silver | |
| 28th Anniversary Year | Orchid Tourmaline | Amethyst |
| 30th Anniversary Year | Pearl | Diamond, Jade |
| 33rd Anniversary Year | Amethyst | |
| 34th Anniversary Year | Opal | |
| 35th Anniversary Year | Emerald | Coral, Jade |
| 38th Anniversary Year | Beryl, Tourmaline | |
| 40th Anniversary Year | Ruby | |
| 45th Anniversary Year | Sapphire | Cat's Eye |
| 50th Anniversary Year | Gold Jubilee | Imperial or Golden Topaz |
| 52nd Anniversary Year | Ruby | |
| 55th Anniversary Year | Alexandrite | |
| 60th Anniversary Year | Diamond Jubilee | Star Ruby |
| 65th Anniversary Year | Blue Spinel | Star Sapphire |
| 70th Anniversary Year | Sapphire Jubilee | Smoky Quartz |
| 75th Anniversary Year | Diamond Jubilee | Sapphire |
| 80th Anniversary Year | Ruby Jubilee | |
| 85th Anniversary Year | Diamond | |
| 90th Anniversary Year | Diamond | |
| 95th Anniversary Year | Diamond | Ruby |
| 100th Anniversary Year | 10 Carat Diamond | |
Agate
Agate is one of the oldest of the healing stones. As a stone of quality, it was utilised as a part of old human advancements, on the breastplates of Armor, to bring warriors quality and make them successful in fight. Agates are defensive stones, this makes them the ideal for special necklaces and medication packs. They additionally bring us boldness, enthusiastic quality and fearlessness.
Alexandrite
Since the revelation of alexandrite, the gemstone is thought to bring luck and love. In Russia, it's considered as a stone to make something better. It's accepted to be the connection between the physical world and the astral world.
Almandine
Almandine is referred to as a "Stone of Tangible Truth". It helps with showing a sensible adaptation of the physical world. Its vitality mitigates stress, frenzy and dread, and helps with keeping up a quiet association with the present. It permits one to see the supreme support of the Universe. Its scholarly properties additionally make it helpful to those investigating the fields of space science, soothsaying, and arithmetic.
Amethyst
Amethyst's calms the feelings, supports lucidity of thought, and helps with accomplishing shrewdness. It is a stone of the mind which brings placidness and clearness. Amethyst is said to adjust its wearer with instinct, sentiments and qualities. For quite some time, it has been viewed as a guide to temperance and is valuable for fighting liquor, sustenance and different addictions. It is likewise thought to simplicity over the top enthusiastic conduct.
Aquamarine
Is related with fearlessness and the arrival of nervousness and dread. Aquamarine is thought to mitigate, quiet, ease fear and help to unwind on long adventures. Many trust that it secures mariners adrift, and averts nausea. Convention holds that it gives understanding and advances mental lucidity.
Bloodstone
The bloodstone is an effective healing stone that has been esteemed for a large number of years for its healing vitality. It purges and detoxifies the body, establishing negative vitality and purifying your body's vitality. Bloodstone additionally builds vitality and quality, advancing a consistent stream of vitality all through the body. It is an extremely advantageous stone for competitors and individuals whose occupations incorporate a ton of physical action.
Blue / Gray Spinel
This type of Spinel will improve separation, particularly about companions and what circumstances we end up noticeably required in, additionally very useful for profound correspondence.
Blue Topaz
Blue topaz is related with fearlessness and beating fears and obstacles. It is a conventional stone for authors, researchers, craftsmen and scholarly people since it is utilised to allow higher considering. Topaz eases mental anguish and advance loyalty, kinship, tenderness and respectability.
Blue Zircon
Since the Middle Ages, zircon has been accepted to energise otherworldly development and the advancement of intelligence. It is said that the people who wear zircon will discover magnificence and peace.
Carnelian
Carnelian is said to draw in success, new assets and good fortunes. It is a charm for achievement in any cash making wander. In the work environment, it is a gem of aspiration, drive and assurance, and avoids undue weights of collaborators or indifferent partnerships with doubtful desires.
Cat's Eye
Cat's Eye advances psychic vision, helps you contact positive shamans and soul guides; advances dream work, dream special insight and out of body voyages. This stone has and liking with felines and will allow you to impart and recuperate them.
Chrysoberyl
Chrysoberyl reinforces sentiments of self worth and discharges futile vitality designs. It will help you see both sides of an issue and help you dissect and go to a choice on the right way. It energises absolution for past sins that have been done to you or by you.
Citrine
Citrine is a stone of light and bliss. It doesn't hold any negative vitality and in this way never should be purged. Citrine conveys clearness to the people who wear it and shows anything you need to bring into your life. It enacts your creative ability, conveying more imaginative dreams to a clearer mind and a more uplifting viewpoint in life. Controlled by the Sun, Citrine warms, purifies and empowers the body, stimulating and fortifying the sun powered plexus.
Coral
Coral has been known as the 'garden of the sea'. It was accepted to avert ill fortune and offer insurance from skin diseases. Dreams about Coral are accepted to expect recuperation from sickness. Antiquated civic establishments trusted that Mars was made out of Red Coral. Coral is a decent guide for contemplation or perception, as it symbolises life and blood-drive vitality.
Dark Green Spinel
Dark Green Spinel is said to improve relational abilities and additionally increment cash.
Diamonds
Diamonds are accepted to enhance the musings of its client. The people of old additionally utilised Diamonds for detoxification as it is said to shield from toxic substance. As gifts on the anniversary gemstones list, the diamond is the most expensive.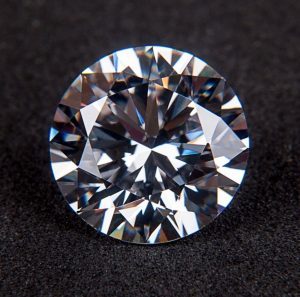 Emerald
Emerald is a conventional stone, and it is expressed that emerald helps ripeness, enhances visual perception and gives the wearer psychic forces. It is said to lift sadness and soothe a sleeping disorder. Advances self-information, tranquil dreams and energises adjust and tolerance. Emerald is a very popular item on the anniversary gemstones list.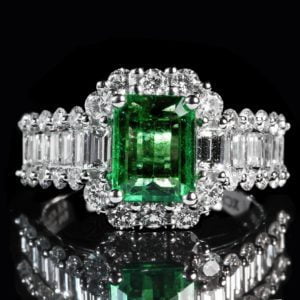 Garnet
Garnet gemstones are viewed as the stone of energetic commitment; toward family, companions, the self and reason in life. Accepted to invigorate the faculties, and increment essentialness and stamina. Garnet is thought to pull in good fortunes in business wanders.
Golden Beryl
Golden Beryl makes preparations for mental and emotional control of others, disagreeable apparitions, and dim energies of any kind.
Keep a dish of tumbled stones where the sun will sparkle on them to turn away spookiness and to pull in heavenly energies. Golden Beryl is additionally an extraordinary naming-day or initiating present for a tyke as a good-fairy gem.
Hawk's Eye
Hawk's Eye used to breathe life into good fortunes. This gem is used to push the spirit back into balance. Aside from treating the issues of the cells, it also improves bone and muscle quality. It is a stone that too recuperates the inward organs of the body, such as, liver and sexual organs. Hawk's Eye holds the inclination to help the spirit to imagine the otherworldly and material goals and transform them into reality.
Imperial Topaz
Imperial Topaz grasps the honourability of soul, status, individual will and capacity to show one's wishes. It actuates the Base, Sacral and Solar Plexus Chakras. Imperial Topaz also expands the capacity to direct one's own vitality or Universal vitality into frame. It is a stone of imagination and goals. It produces a plenitude inside the setting of what is suitable for one's most astounding way. Utilised differently, topaz is a brilliant precious stone for cognizant attunement to the most astounding powers in the universe, and might be utilised to store data, vitality, contemplations and love got in this way. Like a battery, it can revive one profoundly and physically, boosting confidence and positive thinking, and expanding one's certainty, self-worth and pride in one's capacities without blowing up the sense of self.
Iolite
Iolite is said to be the stone of internal vision. Accepted to help one in accomplishing a higher mindfulness level. Likewise thought to be helpful for the end of obligation and to increment budgetary duty.
Jade
Jade is profoundly established in Asian history and has been viewed as a strong lucky charm for a considerable length of time. It is a stone that permits you to see past feelings of dread and negative thought designs and rather, energises the sign of dreams and changes them into sensible goals in the physical world. This gemstone likewise helps positive feelings, such as, bravery, liberality, compassion, and life span, all which advance a wealthier and all the more satisfying life.
Lapis Lazuli
A gemstone of inner awareness to ones self, which interfaces the wearer to a higher awareness. It has been in presence since the beginning. This capable stone works by making a sound as if to speak chakra, which improves inventive expression and correspondence. Lapis Lazuli helps you associate with your soul guides, which give intelligence and shield you from pessimism by avoiding hurtful vibes and returning them to their source.
Light Green Spinel
Light Green Spinel is known to be worn when one feels fear.
Moonstone
Moonstone is a stone of predetermination. It linked with the moon and the heavenly female, making it a supportive stone for women. It's worn to build richness and fit the mind, giving well-being and insurance. Moonstone adjusts the hormone generation, digestion and propagation. It permits profound attached sentiments to invigorate and go to the front line.
Onyx
Onyx is used to repulse cynicism and shield the wearer from the antagonistic vibe of others. It is a used to reinforce assurance and determination.
Opal
Opal as a stone associated with the emotions of love and passion. It is also thought to promote spontaneity, imagination, dreams and healing.
Pearls
Pearls are refined in inland waters and not the ocean. The oldest Pearl was worn in 4300 BC by a Persian Queen. They are viewed as the bearers of light, excellence and love. They additionally help you to end up noticeably mindful and aware of the issues that we bear with us. Pearls are connected with innocence and helps us to see life through the eyes of compassion.
Peridot
Peridot has been esteemed for a long several years as a semi-precious healing stone. It is a high-vibrational Heart Chakra precious stone that conveys a positive vitality, particularly accommodating for those experiencing traumatic passionate circumstances. It is the stone for Archangel Raphael and principles the domain of Angelic Virtues. Peridot can bring out genuine love, bliss and light.
Pink Tourmaline
This uncommon precious stone is for purging the passionate assortment of dangerous sentiments and old injuries amassed after some time. It discharges blame, stress, wretchedness and tensions, and aides those feelings into self-esteem.
Red Spinel
Red Spinel is superb for expanding essentialness, certainty and initiative.
Rhodolite Garnet
Rhodolite Garnet is a precious stone of motivation and emotional healing. It energises love, generosity and compassion, and advances self-worth and otherworldly development. Rhodolite Garnet is particularly useful in recuperation of sexual mishandle, blame or disgrace. It helps in the treatment of heart and lung issue, and improves digestion and sexuality.
Rose Quartz
Rose quartz is known as the stone of "delicate love". It conveys peace and quiet to connections. Phenomenal for healing emotional injuries, expelling pessimism and re-establishing agreement after clash. Advances energy about expressions of the human experience.
Ruby
Ruby is popular as a defender from adversity and awful well-being. Rubyies are used to open the heart and advance love. Given as a blessing, ruby is an image of companionship and love. The ruby is likewise an image of imperativeness and royalty. Ruby is a very popular item on the anniversary gemstones list.
Sapphire
This gemstone has long relationship with peace and joy. Sapphires are known to help with communication, understanding, instinct, motivation and supplication. The people of old trusted that sapphires could help them to anticipate what's to come. Sapphires is a very popular item on the anniversary gemstones list.
Smoky Quartz
This is known for its effective establishing properties that help the wearer reconnect to Earth. It helps them stay adjusted with their feet on the ground. It amplifies an intense vibration that ingests and transmutes negative vitality. Smoky quartz mends the mind and body by clearing mental and emotional blockages. This eases torment and discharges negative vitality from the body. When this gemstone is worn near the skin, it gives emotional support and furthermore expels sentiments of outrage and disdain.
Spinel
Since spinel has been mistaken for ruby for hundreds of years. It is said that spinel is useful for unwinding and discharging stress. Spinel is not very refractive compared to diamonds. It has a virtue of shading that might be the reason for its typical significance.
Star Ruby
Star Ruby is a stone of quality and urges that motivates one to open the defensive energies of one's character. As the stone of honourably, Ruby helps you to refine your character. The Star Ruby is said to guarantee victory in a fight.
Star Sapphire
Star Sapphire has indistinguishable otherworldly properties from the shade of Sapphire it shows up in. It improves vitality and escalation of those properties. The star itself speaks to the appearance of Divine learning and Light into denser reality. It reminds us that the external signs we love are an impression of the Light of our own substance.
Tanzanite
Tanzanite is known as a "stone of magic". It assists with profound mindfulness and psychic understanding. It is likewise now and then called the "obsessive worker's stone". This is on the grounds that it helps you to relax. This thusly, acquires achievement more zones of life. It calms stress and melancholy, and improves self-control, balance, and congruity. Tanzanite is likewise said to transmute pessimism. Physically it is said in healing legends and gem healing to be gainful for stress related sicknesses and hypertension specifically.
Tourmaline
Tourmaline reinforces both body and soul. It is renowned to pull in motivation, help fixation, energise adjust and advance comprehension. It is likewise thought to quiet nerves, sooth sorrow, advance adjust and assemble self-certainty.
Turquoise
Known as the "master healer" it is said to be the bridge between Heaven, Sky and Earth. Numerous Native American societies trust that Turquoise interfaces the mind to the unending conceivable outcomes of the Universe. It is viewed as extremely sacrosanct in Chinese societies too. Turquoise is a throat Chakra stone, as it encourages legit and open correspondence from the heart. It attempts to make sure and adjust the chakras, fortifying the general body all the while.
Yellow Diamond
The typical embodiment of the yellow colour is – restoration, expectation, merriment and daylight. In this way, yellow precious stone ring is said to bring gifts of satisfaction and flourishing in couple's life.
Yellow Sapphire
This type of sapphire brings the astuteness of success. This is not just pulling in riches and money related wealth into one's life. It has the capacity to show one's inventive vitality into shape through activity. It fortifies the brains, planning thoughts and goals. The yellow sapphire then concentrates that goal through the Solar Plexus Chakra. This will focus, permitting one to hold their vision sufficiently long to bring it into being. It additionally supports the investigation of moving in new headings. This brings energy and happy assumption about the conceivable outcomes in life.
Yellow Zircon
This colour of zircon is useful in upgrading intelligence and learning. Wearing the stone helps the proprietor encounter better rest. The wearer will likewise have the capacity to draw the consideration of his/her lover.
Anniversary Gemstones In Conclusion
As you an see from the list above that there is quite an extensive list of anniversary gemstones. You do not have to stick to this list to buy your loved one the specific gemstone for the specific anniversary year. If they prefer rubies and its in your budget get rubies for example. Its all about personal taste BUT if you are stuck and need some ideas this anniversary gemstones list is a great place to start 🙂 One popular option for anniversary gemstone is to only start getting them as gifts for the respective partner when the gem is of a more meaningful value. For example in 10+ years.
Check out our other Wedding Anniversary Gift Guides below to see what you can get for your significant other:
The Anniversary Flower (coming soon)
Anniversary Gemstones – You Are Here
Do you have a favourite in the anniversary gemstones list? Have you been given any anniversary gemstones as an anniversary gift? Let us know and join the discussion below 🙂