When people think of anniversary gifts, they often think of the traditional gifts of paper, leather, copper and so on. People do not realise is that there is a modern version of the wedding anniversary list. After much interest in our previous blog post Wedding Anniversary: Traditional Gifts, I thought it would be fitting to continue this trend and look into the topic of modern anniversary gift.
Modern Anniversary Gift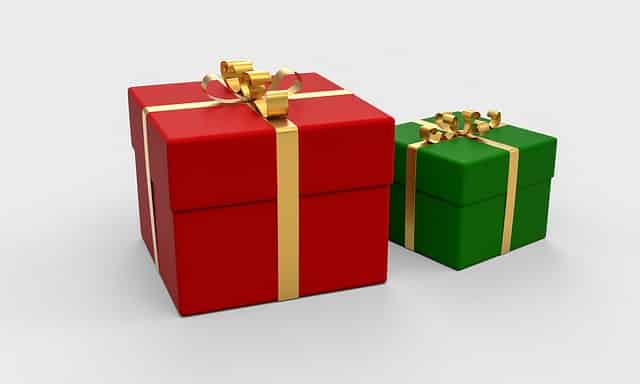 Before I begin the look into the modern anniversary gift, there are many common misconceptions about its origins, meanings and so on. I decided to do a little digging and found out the truth behind it all.
Origins Of The Modern Anniversary Gift Guide
The modern anniversary gift list was created by the Chicago Public Library as far back as 1997 and updated till 2000. You can see that while the original page is now gone, the web archive shows the changes as the years went on. Many online articles will say it was created in 2000 but this is clearly not true.
After personally contacting the Chicago Public Library (who were extremely helpful and forthcoming with information) they divulged much about this modern day list. The librarians compiled the list from various sources. Comparative to the traditional anniversary list which every gift has a meaning behind it, this list is based on durability. To literally quote a Librarian from the Chicago Public Library from their response to me they said "Most sources do not ascribe meaning to the different gifts except that the gifts get more durable the longer the marriage goes on.".
To show this point if you look at gifts within the first few years like Clocks, China and Crystal (to name a few). Compare this to later gifts such as Diamond, Land and Furniture.The 100th anniversary gift is a 10 carat diamond… which is very durable indeed.
So if you are looking for a modern anniversary gift for your significant other then check out the list below. just make sure you have enough funds for the 41st and 42nd gift.
Modern Anniversary Gift List
Anniversary Year

Modern Gift

1st

Clocks

2nd

China

3rd

Crystal, Glass

4th

Appliances

5th

Silverware

6th

Wood objects

7th

Desk sets

8th

Linens, Lace

9th

Leather goods

10th

Diamond

11th

Fashion jewellery

12th

Pearls, Coloured gems

13th

Textiles, Furs

14th

Gold jewellery

15th

Watches

16th

Silver Holloware

17th

Furniture

18th

Porcelain

19th

Bronze

20th

Platinum

21st

Brass, Nickel

22nd

Copper

23rd

Silver plate

24th

Musical instruments

25th

Sterling silver

26th

Original pictures

27th

Sculpture

28th

Orchids

29th

New furniture

30th

Diamond

31st

Timepieces

32nd

Conveyances (e.g., automobiles)

33rd

Amethyst

34th

Opal

35th

Jade

36th

Bone china

37th

Alabaster

38th

Beryl, Tourmaline

39th

Lace

40th

Ruby

41st

Land

42nd

Improved real estate

43rd

Travel

44th

Groceries

45th

Sapphire

46th

Original poetry tribute

47th

Books

48th

Optical goods (e.g., telescope,
microscope)

49th

Luxuries, any kind

50th

Gold

55th

Emerald

60th

Diamond

75th

 

80th

Diamond, Pearl

85th

Diamond, Sapphire

90th

Diamond, Emerald

95th

Diamond, Ruby

100th

10-carat Diamond
Check out our other Wedding Anniversary Gift Guides below to see what you can get for your significant other:
Modern Gifts – You Are Here 🙂
The Anniversary Flower  (coming soon)
What are your thoughts on the modern anniversary gift guide? Have you given a gift based on this guide? Comment down below and join the conversation 🙂