A baby shower is a way to celebrate the expected birth of a child. It is celebrated by presenting gifts to the mother at a party. Planning a baby shower can take time and could be tiring for the expecting mother. Traditionally only women are invited.
The team at Pink Caviar can help with planning and throwing a baby shower. We can help with the whole process from organising a venue,  managing RSVPs, sorting out the decor, food and beverages and of course some fun games and prizes. We will come out to set up and decorate the space for you so you can spend more time with the mum-to-be and other guests.
Planning a Baby Shower
We recommend planning a baby shower at least 8 weeks prior to the expected birth. Pending on your budget, location and number of expected guests our planners can help locate and secure the ideal space for this event. Together with our styling team, we will assist with invitations, event decor hire to theme the space accordingly. We will also work with you to design a menu to suit your event and guests.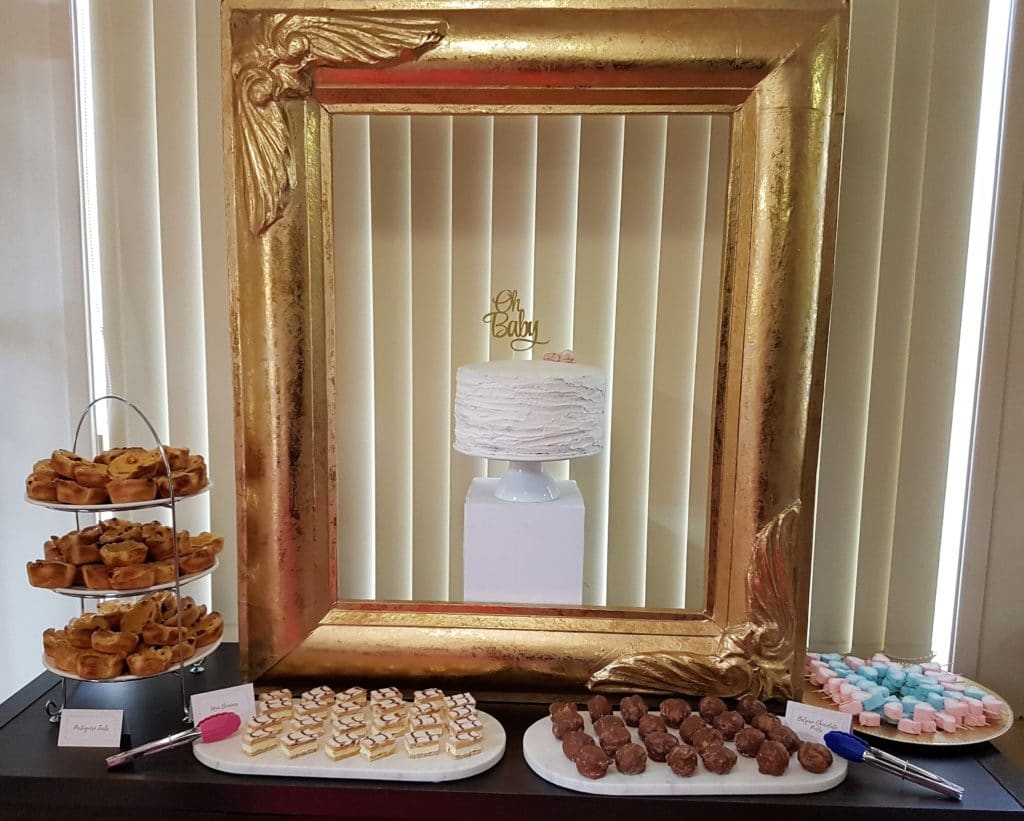 Another great feature with our service is the ability to have online RSVP management. This great for guests who are on the go and want to be able to reply instantly. We can also send reminders to their smartphones.
Baby showers are notorious for the hilarious games that can be played between the female guests. As part of our service, our team will assist with putting these together for you as well as sourcing fun prizes. To make the process as smooth as possible, we can also provide you with an event host. Our host will be present to assist with the food service, games and packing up at the end. At the end of the day, we will also coordinate the pack up so you don't have to worry about anything.
So if you are looking for someone to help with planning and running your baby shower, you are at the right place. Contact Us for help to plan, style and run your event for peace of mind!