We all love rom-com movies and TV shows, especially when it comes to weddings, planning weddings and wedding day drama. Unfortunately, many times movies and TV shows get it wrong. Some could easily question whether the people who write these shows/movies have ever been married. I do understand its 'just a movie', and it is a situational comedy (hence the term), but the stuff that happens in these shows just never happens or are so over the top it's ridiculous. Today we are looking at ten things movies get wrong about wedding planning (and TV show as well).
10 Things That Movies Get Wrong About Wedding Planning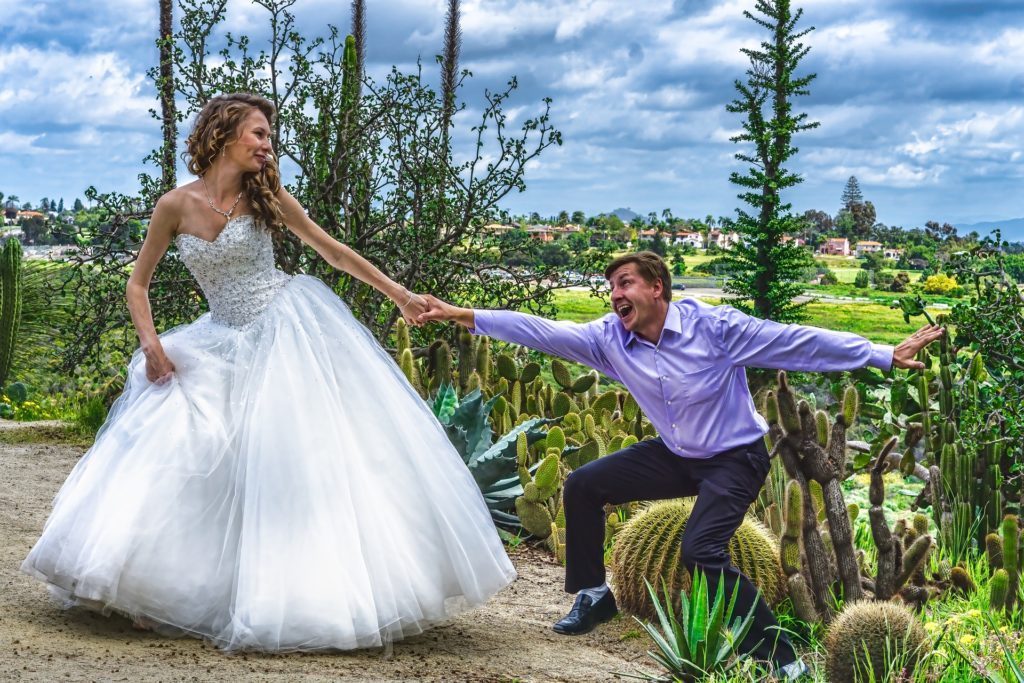 1. The Wedding Planner Will Steal Your Husband
This was literally the situation in the movie The Wedding Planner staring Jennifer Lopez. Let's be honest, would this even remotely happen. Firstly the groom is always with the bride and grooms are seldom alone with the wedding planner.
Secondly, if we are being honest, some people say "its a rule to not fall in love with your client". The fact is its NOT a rule because the mere idea of dating a paying client's future husband is ludicrous.
2. Remortgage Your House… There Is No Other Way #Sarcasm
In so many TV shows and movies, you often hear people saying they had to remortgage their house to pay for their wedding. While some couples do opt to take out loans to pay for their wedding, this is something we do not recommend. As stated in many of our other blogs that you should not take out a loan. We even created strategies and guides on how and WHY not to take out a loan.
Imagine you have two people in love, and they save up for a house that they spent years saving for only to throw it away to get married. Realistically the same couple would use a similar strategy, save slowly and continuously to pay for their wedding with no debt.
3. Brides Are Always Bridezillas
The dreaded bridezilla, one always shows up in almost every movie or TV show. In the entire time of Pink Caviar Events operation, we have never EVER had a Bridezilla. We have had couples who have greater attention to detail but are not bridezillas/groomzillas. That is not to say they do not exist, but there was once a case when we were setting up for a function, and a bride nearly destroyed her cake because they put the wrong cake topper on the wedding cake.
If you think about it, couples are paying tens of thousands of dollars for their wedding with lots of time and emotion invested in it. Anyone would be very focused and want the best for their wedding but in no way are they a bridezilla.
4. The Brides Side MUST Pay For Everything
Traditionally the bride's side pays for the wedding reception, but let us be honest, does this ever happen anymore? It's like the movie writers googled stuff about weddings and saw something 'traditional' and made that the plot of the movie. These days most couples pay for their own wedding, and both sides of the family tend to chip in. Weddings are comparatively more expensive compared to years ago.
5. Men Have Zero Input Or Influence Over The Wedding
While women are the ones who do the majority of the wedding planning process, it is entirely untrue that men have no involvement in their wedding. In movies and TV shows men just 'rock up', and it's all done. In Movies/TV men have no knowledge about their wedding plans, nor are they allowed to give any input as well. Realistically men DO contribute in one way or another. Did they only attend the food tasting or wedding rehearsal and 'wing it'? Of course not they do have some idea and influence. As our head wedding planner famously says "Remember the wedding is about both of you".
6. Its Super Fun To Make Invitations
Imagine hours of fun with your best friend and the bridal party making wedding invitations. Is your hen's party, going over to your place, chatting drinking wine, watching a movie, trying on wedding dresses all while cutting intricate patterns for your wedding invitations? The answer is NO.
According to film and TV shows, spending several evenings making wedding invitations is the MOST FUN THING you can ever do… said no one ever. Who wants to stay at home getting glue on themselves, glitter all over their hands, cutting things in precision and getting frustrated that the one invitation you are working on won't bend or fit into place! Out of all the things that movies get wrong about wedding planning… this one is a buzzkill for friends.
7. Wedding Planning Is Super Easy
Ok cats out of the bag… wedding planning is super easy! In fact, all you need is to make one phone call and one binder (according to Monica from Friends), and it's done. Also, the first phone call you make will organise the entire wedding, including the venue, all suppliers (e.g. candy bar people, photo booths) will be available… NOT.
Planning your wedding takes many phone calls, research, coordination and luck. This is one thing that leads people into this false idea of a super quick and easy wedding planning. The truth is that weddings take time to plan/prepare, several phone calls, lots of organisation, on-site visits, hours/nights of research and so on. The next time you hear someone say wedding planning is easy, tell them to stop faking it and just slap them. This is definitely one thing movies get wrong about wedding planning.
The above clip from the TV show Friends. Plan everything in one binder, super easy no problem!!! #sarcasm
8. Wedding Rings Fit Easily & Instantly
So your man has proposed, and you go to the jewellery store. You look over the counter, and you INSTANTLY see the perfect ring and put it on your finger. Who would have guessed it also fits perfectly. In reality, wedding ring shopping takes many trips to many stores to find the perfect one. Also, jewellers do not carry every size, and you will more than likely have to get it resized. This will always involve multiple trips to the store. Otherwise, your ring would either fall off your finger easily or not be able to put it on in the first place.
9. Wedding Dresses Fit Easily
Just like wedding rings, wedding dress shops to not carry every make of every dress in every size. The fact is that the first wedding dress you try won't be perfect, nor will it fit perfectly without alterations. When you go to a wedding dress shop, you will often have to go and try the closest fit. They may put massive clips on you to make sure it holds on properly. They will also take your measurements for alterations. These shops will generally carry every second or third size wedding dress. If they carried every make and size, they would need a football stadium-sized store to make everything fit under one roof.
10. Everyone Is Coming To Your Wedding
One of the things movies get wrong about wedding planning is this notion of inviting everyone that you know to your wedding. This is just crazy, and people feel pressured to try to find the biggest place they can. While some can do it, only certain venues have the facility to hold more people than others. Many venues will cater from 80 up to 300 people. Very few will be less than 80, and you would potentially need a wedding consultation to help locate one (amongst other things) on the right date for you. That being said, the largest wedding we have catered for is 1,100 people.
The budget will play a big part in the number of guests you can have. Even if your family contribute to having everyone, it is almost impossible to invite everyone either due to finances or venue capacity.
10 Things Movies Get Wrong About Wedding Planning – Movies & TV Shows Are Just Stories
Many clients always ask us about these misconceptions created by Hollywood. The simple truth to how they appear on the big screen or your TV is just wrong or outrageous. If you liked this article check out our blog about what 'Things Movies Get Wrong About Weddings' exploring the world of weddings.
Have you seen any of the above examples on movies or on TV? Are there any other things you think movies get wrong about wedding planning? Grab some popcorn, join the discussion below and leave a comment 🙂