Are you getting married? Did he just propose? Do you have questions about your wedding that you would like a professional to help and give advice? Tired of looking for the right answers but end up finding it on an overseas site that is in the US and UK but want Australian advice? This is where Ask Emilie comes in, a wedding blog for the Australian Bride who want their questions answered with professional advice!
Welcome To Ask Emilie Wedding Blog – Professional Advice At Your Fingertips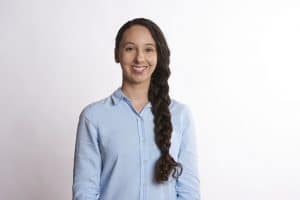 The internet is a great resource for people to look up anything they like and for the most part they will find it. There are some questions where people need a more tailored solution. Sure your family and friends can also be a great resource but sometimes you would like to ask someone who is a neutral their party, a professional who has been there, see it and knows exactly what your are going through. In some cases you already know the answer BUT would like a 3rd party to help back up what you already feel is the right answer.
Many of our clients will ask us specialised questions that are unique for them. As a result I decided to start my own Q&A wedding blog here at Pink Caviar Events. This is for people seeking personal and professional advice. It does not matter if it is about colours, family issues, budget, styling questions and anything else. We are happy to answer your questions.
About Emilie
Having worked for several years in the industry and helped with all aspects of the wedding industry. I have dealt with decorating, planning, coordinating, bringing concepts to life and even being that emotional support when needed. A lot can go on the day of your wedding. Not just about what has been planned but other issues that can arise. This wedding blog is about you and how we can help you before, during and after the wedding. Just fill out the form down below and let us help by answering your questions with our professional advice.
The wedding blog tackles the more intimate issues of the wedding industry and weddings in general. I cover any topic to help give people some guidance. If you have a certain family conflict / politics, non-traditional gender roles at weddings, financial questions, wedding styling or stuff that only someone in the wedding industry would would know then feel free to contact me.
Check out some of our other blogs that people have come to ask advice on down below. Have a browse and see if your question has already been answered. You can also join the discussion and share from your own experiences as well. If not email me and see if I can help answer it for you 🙂