Are you are Furry or perhaps your partner is? Dating back to the 1980's when furry fandom began it sparked the movement of one of the most loving and accepting subcultures of all time. For too long the furry community has been seen but not heard. Do you wish to be married to your furry love but do not know how to go about it? Don't you just wish there was some sort of furry wedding planner? Well now there is!
April Fools 🙂 This was our April 1st April fools gag for 2017 as a Furry Wedding Planner. We had a lot of fun putting this together and had some interesting requests when this was live. Special thanks must got to Last Week Tonight With John Oliver for inspiring us with his #JustAddZebras campaign. We hope you enjoyed your April 1st 🙂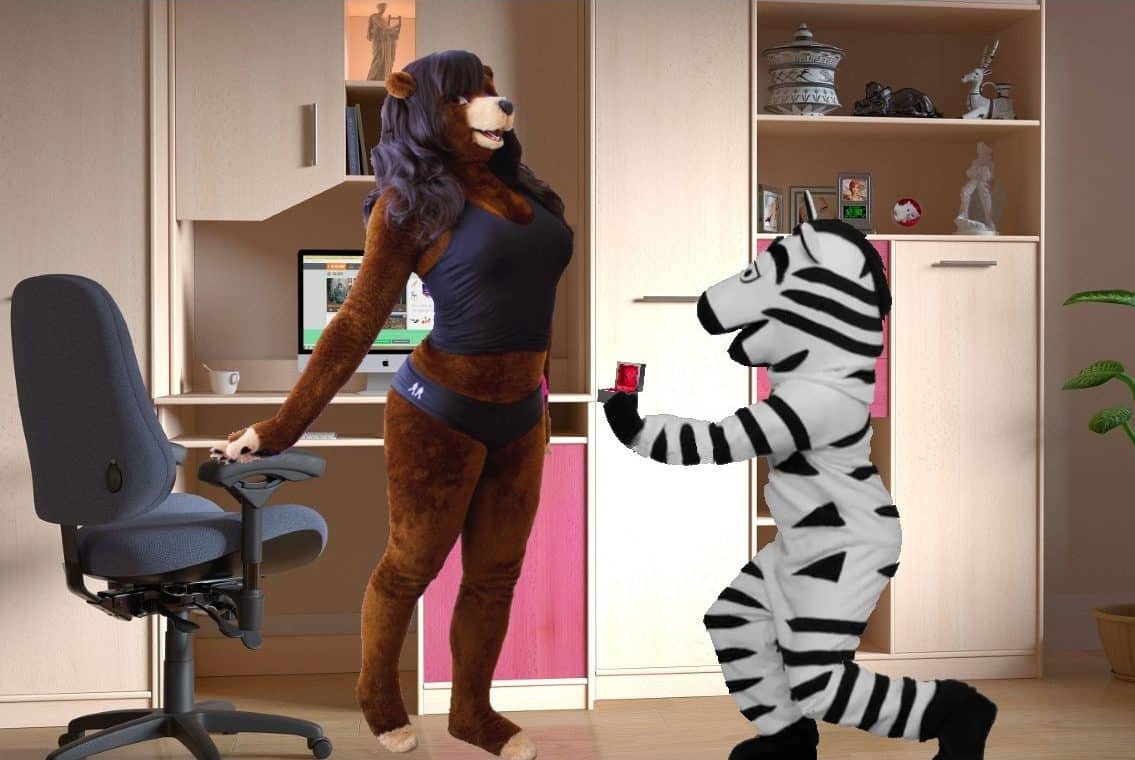 Launching TODAY, Pink Caviar Events are launching a new service focusing on a people that are too often swept under the rug. The Furry community or Furries for short is a community of love and acceptance. Embracing of all and its furry kind we are launching Pink Furry Events, a wedding package that focuses on the love of one furry to another to become the world's first furry wedding planner.
Furry Wedding Planner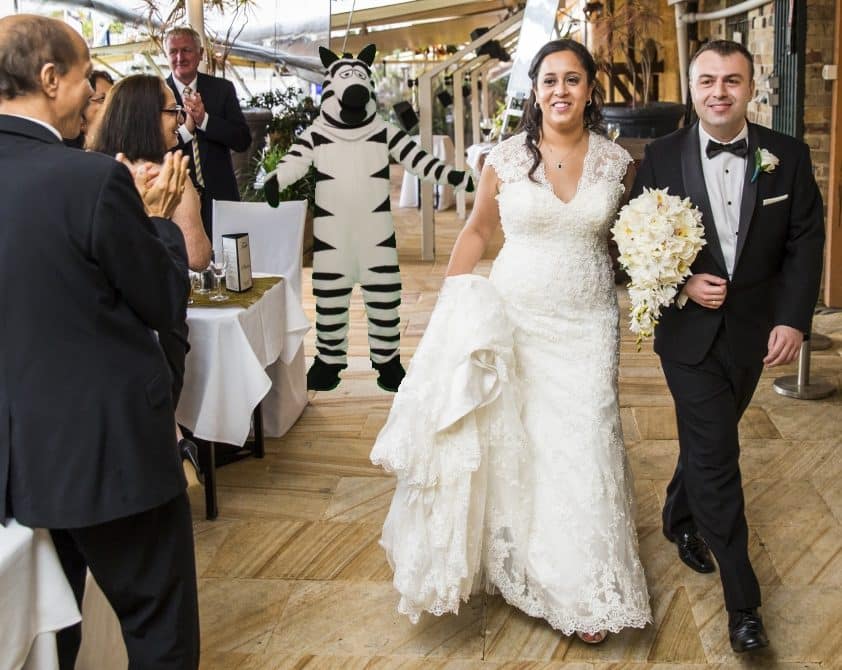 Do you and / or your partner consider themselves furries? Perhaps a portion of your wedding guests are into the furry scene? Pink Furry Events takes that love of furry fandom and bridges that gap to make your furry wedding dream a reality.
Many furries think a wedding will be a quick and easy affair surrounded by their friends and family. This this anything but far from the truth. Imagine you are in sweltering 40C+ heat in the hot Australian sun sweating in your beautifully cleaned suit.
A wedding is no small matter and the planning process helps bring out those details to make your wedding unique. Sure you have your colours picked out and even your venue or ceremony space but what about everything else. We can help put it all together for you so you relax and enjoy your day.
These are just one of the little details that needed to be taken into consideration for your furry wedding day. We take care of all the little fluffy details so you can relax and enjoy your wedding day.
Furry Wedding Day Etiquette
Perhaps you are not a furry but some of your guests are. Maybe you teetered on the edge of furry fandom but never crossed and your friends have. We can help bridge that gap.
A good example could be your grandparents. They are very traditional and at your wedding will be confused and inadvertently say something offensive like "What in tarnation are all these weirdos doing at my grandson's wedding, they are all dressed as weird fuzzy animals".
At Pink Furry Events we can also help educate your traditional guests on furry fandom and show them the true meaning behind it. We have created a program called "Funtabulous Furry Wedding Etiquette". This educates your wedding guests on what you love.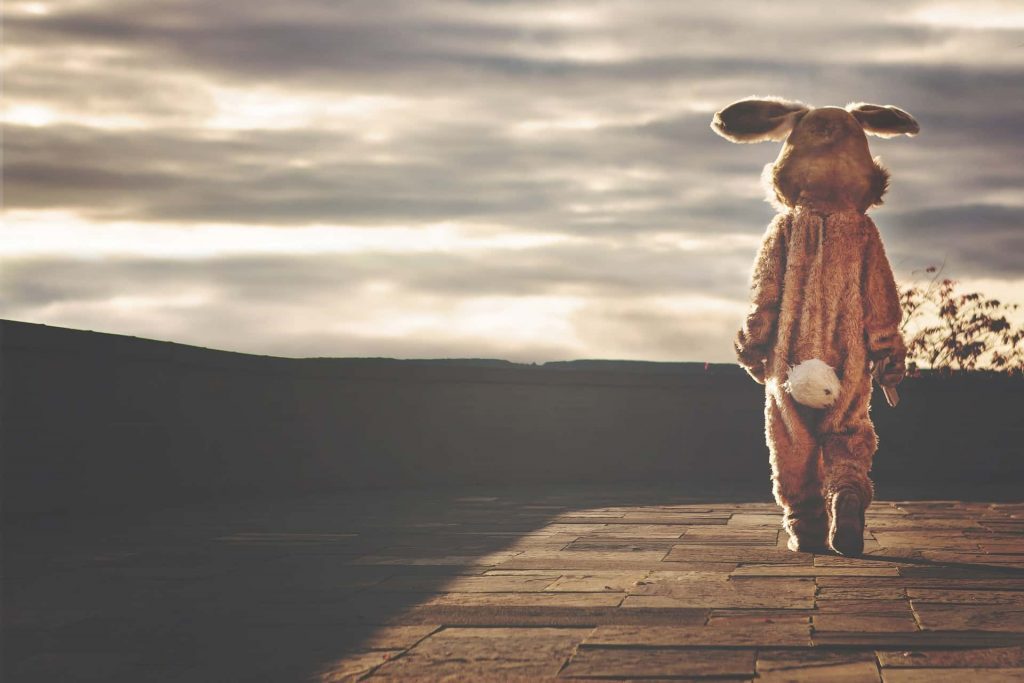 Getting All Your Wedding Guests Involved
Lets be honest combining a traditional guests with a room full of furries can be quite an interesting experience. While being a furry is about love and acceptance we have some amazing wedding games that your guests can play together. These are specifically designed to help bridge that gap not familiar with furry culture. These wedding games with a furry twist will help bridge the gap to show people that bring a furry is not what people think. Some of these great wedding games are:
Pin The Tail On The Furry
Horseshoes or Fur Toss
Furry Ball (AKA Bocci Ball with furry balls)
Giant Jenga (Seriously who doesn't like Giant Jenga!)
Animal Charades
Furry Where's Your Bone
Many More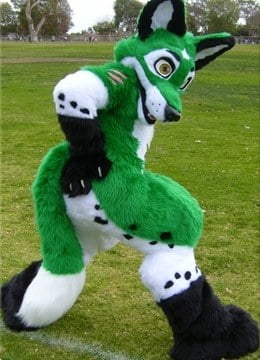 Image by Hopesa under CC BY-SA 3.0
Contact us today at Pink Furry Events to see how we can not only turn your wedding into something amazing. We will also add that furry touch that will bring everyone together. Whether it is for wedding planning, styling, coordinating or anything else we are here to help with as your furry wedding planner. As they say for those who speak furry "You can be a hyooman or a furry but we can both confurt each other".