Everyone has heard of the term bridezilla, it has been popularised in movies and TV shows. The phrase has been around for a very long time and it is specifically about the bride on the lead up / on her wedding day where her attitude is over excessive. To make is easy we went to Google and got the definition:
A woman whose behaviour in planning the details of her wedding is regarded as obsessive or intolerably demanding.
What is A Bridezilla?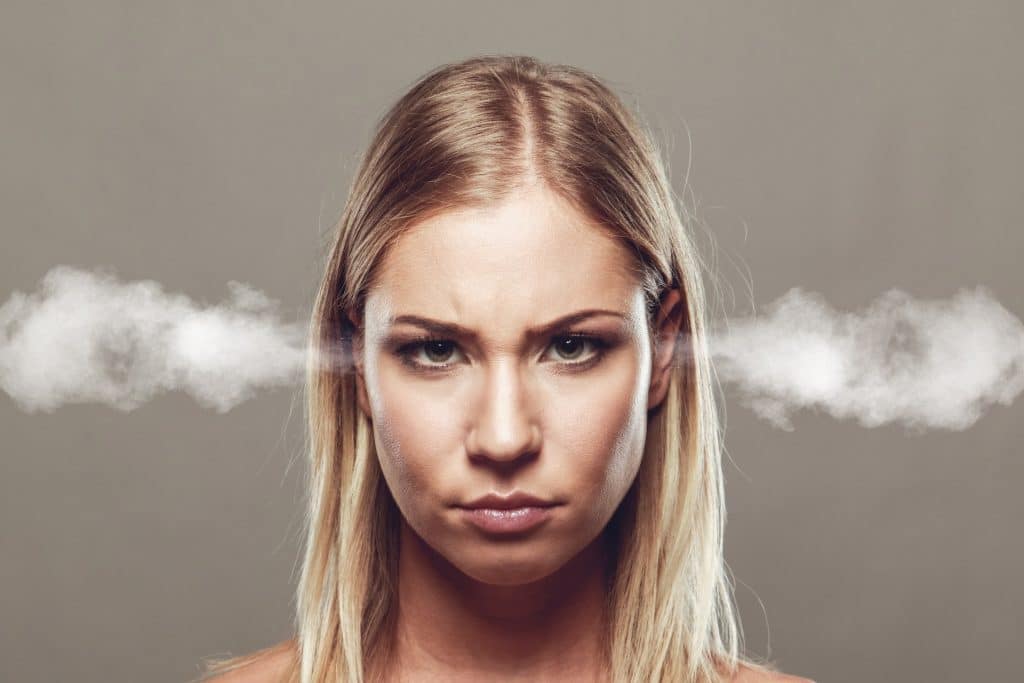 Origins of The Term Bridezilla
While there is no exact pin point of when it originated after 1954. The term bridezilla are two separate words. The first word is obviously bride but the second word comes from the Godzilla. A movie that has spawned a cult following in its own right and was originally released in 1954. The basic premise is that a bride will turn into one of these 'Godzilla' creatures and smash and destroy everything in their path to until she gets what she wants. The term started coming into the mainstream in 2004 with the popular and longstanding TV series literally called 'Bridezillas' which is still in production. As a result the term is ongoing.
The Pursuit of Perfection
Many of our clients are highly articulate and know exactly what they want. They have spent countless hours working with us to make their dream wedding a reality. This is entirely reasonable to us. For example we had a bride calls us at 2am on the day of her wedding because people have dropped out from her wedding and needed us to reorganise the seating chart.
Another client organised a private function that had to be done within 24 hours. We are talking organising venues, a specific menu, multiple multi level cakes, decorations, entertainment and so on. It was a very highly detailed and time sensitive event and you can check it out in our private parties page for the 360 virtual tour. The point I am making about these clients is that while some might consider them demanding, they were reasonable in our eyes. We cover this more in depth in a blog (coming soon).
What Makes A Bridezilla A Bridezilla?
If I was to boil it down to its core essence a bridezilla is a person who fits in at least one of 2 categories:
Unrealistic
The vast majority of couples are fine to work with. It is the ones with unrealistic expectations that can be seen as bridezillas. A good example is when a person demands their supplier move heaven and earth for something that just isn't available. A classic example is when a person changes their mind on a type of flowers last minute. The wedding reception is about to start in 1 hour and they want it changed now.
Even if you 'throw money at the problem' to 'make it happen' it just cannot be done in the limiting time frame. Not only do you need to find what flowers are left that day. You then have to find out if they are still fresh to look good. Then you have the logistics of getting them to the venue. Plus, set up the flowers to how the client wants all and within 60 minutes. If you tell them that it just cannot be physically done and they don't listen and blame you for their wedding not looking like their dreams then that is a bridezilla.
Emotionally Explosive (Sometimes Physically Explosive)
Everything is going to plan and one thing went wrong. You have every right to be upset but it is also how you handle the situation that turns you from someone who is justifiably angry to a bridezilla. One time our head wedding planner Stephanie  was setting up for a couple at a venue. While setting up she heard a bride from another function (not the one she was setting up) yelling and screaming. Turns out she was a huge Star Wars fan and had ordered in Star Wars cake topper but a Marvel cake topper was delivered and set on her cake. She was yelling and screaming at everyone and was about the smash the wedding cake with his fists. I understand she was upset and fair enough as it is not what she ordered.
All she had to do was call the baker and see if they had misplaced her toppers. If they did indeed order the wrong ones she could have asked for what was available. Instead, she was overhead screaming "WTF is this! I f@#king hate Marvel!!". While understandably this made her upset its the fact that she made everyone afraid to be around her, unnecessarily destroy her cake and so on.
In Defence of A Bridezilla
When a couple spend tens of thousands of dollars on their wedding they want everything to be perfect. They have spent hundreds of hours cultivating the look, feel and every single minute details. For many people its the single largest project they have ever had to do (hence why you hire a wedding planner but I digress). It can be a long and stressful process for some. After everything is set and done you then put it all on display to your family and friends. In essence a wedding is a physical representation of the couple and its all on show. I do not know about you but I would want everything to be perfect.
In some cases a bride will have married friends in her bridal party. However she may be the first in her group to get married and the rest do not know what it takes to create and pull a wedding together. I have seen friendships pushed to the limit. Obviously in most cases those who have been married and are part of a bridal party are a little more accommodating and understanding as they have been married and understand the whole process.
A Bridezilla Is Just Person
At the end of the day, a bridezilla is just a person who wants their wedding day to run smooth and be exactly as they planned. It just comes down to how they handle the curve balls that may happen throughout the day. Then again a lot of these issues can be averted if they hire a wedding coordinator to make sure things runs smoothly and to handle any hiccups on the day.
Have you ever been to a wedding where the bride was a bridezilla? Were you a bridezilla at your own wedding? What do you think makes a bridezilla? Let us know and join the discussion below 🙂
Do you have a question for Ask Emilie then email her here? Alternatively, fill out the form below and have your question answered in our wedding blog. Also, check out the other Ask Emilie Blogs here, they may also contain what you are looking for or give you ideas and inspirations for other wedding related questions.