Happy Chinese New Year – 新年快樂 (On Saturday 28th that is) or the more popular 恭禧發財which means to have a prosperous new year. This year marks the year of the Rooster. Specifically speaking, it is the year of the Fire Rooster. In celebration of Chinese New Year let us take a look at the people who were born in the year of the rooster and who they are compatible with (and not so compatible) for a love match.
Traditionally people born in the year of the rooster have many great qualities such as being truthful, intelligent, excellent at communication and determined. They enjoy the company of others and enjoy being the centre of attention.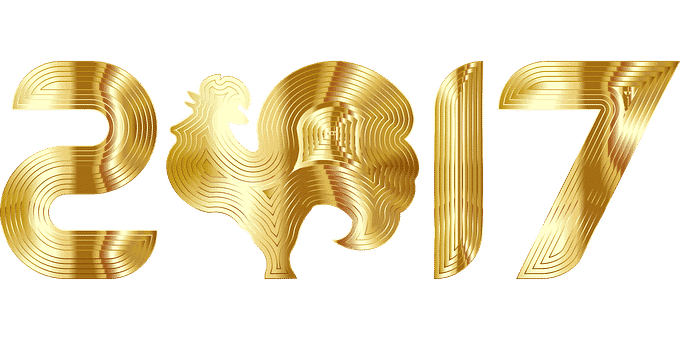 Year Of The Rooster: Fire Roosters
The last time it was the year of the fire rooster it was 1957. Compared to their other rooster counterparts, people born in the year of the fire rooster are more concerned with their appearance. They will spend time to make sure they look good. These roosters are all exceptionally well organised. They also make excellent leaders yet unfortunately, also can be overly blunt, which tends to hurt other people.
Lucky Things For People Born In The Year Of The Rooster:
Lucky Numbers: 5, 7 and 8
Unlucky Numbers: 1, 3 and 9
Colours: Gold, Brown and Yellow
Flowers: Gladiola, Impatiens and Cockscomb
Below is a list of roosters year with their element:
| | |
| --- | --- |
| Year | Element |
| 8/Feb/1921 – 27/Jan/1922 | Gold (Metal) |
| 26/Jan/1933 – 13/Feb/1934 | Water |
| 13/Feb/1945 – 1/Feb/1946 | Wood |
| 31/Jan/1957 – 17/Feb/1958 | Fire |
| 17/Feb/1969 – 5/Feb/1970 | Earth |
| 5/Feb/1981 – 24/Jan/1982 | Gold (Metal) |
| 23/Jan/1993 – 9/Feb/1994 | Water |
| 9/Feb/2005 – 28/Jan/2006 | Wood |
| 28/Jan/2017 – 15/Feb/2018 | Fire |
Male Roosters
Males born in the year of the rooster that in a relationship like their freedom. They know many ways to please their partners and have the ability to win people over in a very short space of time. They believe that a good long-lasting relationship begins with the equality of both partners and prefer to resolve things peacefully. Women who have outgoing personalities will generally attract rooster men. They are very helpful when it comes to work around the house and have a very mature attitude when it comes to relationships.
Good Partners for Male Roosters
Tiger: Both have prosperous lives and share common attitudes about life in general. Female tigers often have a peaceful heart.
Snake: They know what their partners genuinely want and have a good grasp on what they are thinking.
Ox: Have a more mature and developed personality trait. They tend to have the same goals in life and know each other very well.
Bad Partners for Male Roosters
Horse: Lots of disagreement and arguing can pull this couple apart. They tend not to let go of their partner's faults instead of learning to work with them. As a result, female horses tend to make male roosters short-tempered.
Rat: These two never compromise with each other and tend to focus on more small and inconsequential things. Female rats tend to get involved in everyone's business which can drive the male rooster crazy.
Rabbit: Female Rabbits do not have an interest in romantic love and instead prefer to focus on life and the practicality of it. If these two marry the love of the female rabbit will fade out, and the relationship will become rather dull. With these two, there is an apparent lack of communication which can lead to many issues down the line.
Female Roosters
They are often very popular and have many charismatic traits that help them to have many friends. Female roosters are usually very active in maintaining their relationship and are not shy in expressing their feelings. In relationships, they tend to be quite relaxing to be around and try not to put pressure on their partners. Stereo-typically they like to be in relationships where it is uncomplicated and straightforward.
Unfortunately, due to their outgoing and adventurous nature, they do not tend to have stable jobs. As a result, they are often told to find men who have either a high paying job or an abundance of wealth. Once married female roosters take the role of the family very seriously.
Good Partners for Female Roosters
Dragon: They tend to have a positive mindset and are very loyal. These type of men take excellent care of their families and create a sense of security for their wives.
Ox: They provide a lot of help with career and affluence for the family. By having the same hobbies and similar personality traits will keep this couple together.
Snake: Being open and honest is the strongest attribute the female snakes can bring to the relationship. This leads to a very strong relationship. Being rather intelligent and seen as rather exceptional will bring in much wealth and prosperity for the couple.
Bad Partners for Female Roosters
Dog: Male dogs are always very critical, which can lead to many arguments which can be seen as unnecessary.
Rooster: Having a sense of being superior, the male rooster gets this couple into many fights. They tend to make decisions based on pride. They prefer to be in a relationship where being with each other all the time is what they want. If their partner doesn't want this, then it will cause many problems.
Whatever your sign, from all the team at Pink Caviar Events! Happy Chinese New Year and have a great Year Of The Rooster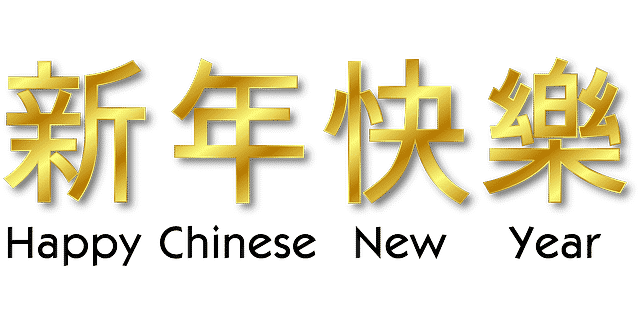 Check out our other Chinese New Years Guides on marriage compatibility and love:
2017 Year Of The Rooster – You Are Here
Are you born in the year of the rooster? Do you find yourself attracted to a specific Chinese horoscope type? Join the discussion and comment below 🙂