When to have your wedding is always important because everything is scheduled around it. The peak wedding season is generally from September to November. Some people will try to have their wedding outside of this season. This is because its hard to organise suppliers and some of your favourite venues as they can be booked out. But what about that period between Christmas and New Year and have a Christmas Wedding?
Christmas Wedding: Time & Cost Savings
For many people this time of the year to get married is a catch-22 situation. Meaning that while many families are coming together, they are also travelling and could be in another city / country on holiday. This can severely limit the amount of people who are able to attend your wedding.
The great thing about this is that it is not wedding peak season and people can book with relative ease, their favourite ceremony and reception venue. The downside is that not all guests will be in attendance. Substantial cost savings are possible as it is generally quiet that time of the year (as long as you avoid the public holidays). Suppliers will be happy to work on a Christmas Wedding especially if it is mid week. You will not have to worry about your guests leaving early to go to work the next day. This is compared to other times of the year, because many people would be on leave during this time of the year.
The Weather Isn't As Christmasy As You Think
It's interesting that for many Australian's the image of Christmas conjures images of snow and reindeer in our minds. But as any Australians would know, its one of the hottest time of the year with temperatures potentially reaching over 40c with a lot of humidity.
Please keep in mind that unless you are having a casual wedding, many people will be wearing suits. If you are wearing a wedding dress (depending on the design) it can be quite thick with multiple layers. This means you will be very hot and sweaty in your dress. It will also make you consider what type of makeup to use. Spray on makeup would almost be compulsory. This because after 12+ hours of sweating the last thing you want is to have clown face.
Seasonal Restrictions
Being one of the warmer times of the year, it can also limit which flowers you can have in your bouquet, centrepiece's and so on. For example primrose and daisies flourish in the winter time. Flowers like frangipanis and lavender thrive in the Summer months (just to name a couple).
Seasonal food and beverage choices will also determine what you will prefer to have during Summer. Many people think of Coco as a warming tasty Christmas treat, but most would not like the idea of having warm milk on a hot day. This can also impact on wedding cocktail choices as a more light fruity cocktails will be preferable to the traditionally heavier winter drinks.
Whenever you decide to have your wedding whether it be during the Christmas period, peak wedding season or any any other time in between, many decisions will have to be made. While it may only be a few days away, if you are getting married and would like some last minute assistance whether it be an on-the-day-coordinator, styling or last minute advice feel free to contact us.
The team at Pink Caviar Events would like to wish everyone a Merry Christmas!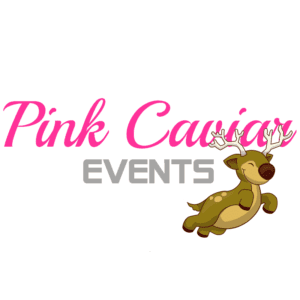 Do you have a question for Ask Emilie then email her here? Alternatively, fill out the form below and have your question answered in our wedding blog. Also, check out the other Ask Emilie Blogs here, they may also contain what you are looking for or give you ideas and inspirations for other wedding related questions.
Are you considering have a Christmas wedding? Let us know your thoughts and join the discussion below 🙂