DIY (Do It Yourself) versus hiring a professional service is a question every bride asks herself as part of the balancing act of wedding planning. It is a balancing knowing where to spend your money and knowing what you are happy to do yourself. It can affect the amount of money spent, time, stress, and so on. Today we will explore the pros and cons of both DIY vs professional service. Some of the findings may surprise you.
DIY vs Professional Service – What's The Difference
Advantages of D.I.Y
The obvious advantage of DIY is that you will save a lot of money. While this idea is very enticing for many couples, there are some cons to this. The questions you have to ask yourself are: What are you willing to do yourself? What are you willing to put up with? Will it really save you time and money?
A classic example is wedding invitations; we have so many clients who say that they are willing to make all the invitations themselves to save money. They log onto Pinterest and see some amazing ideas and think "that looks so amazing I can do that myself". While a simple task can seem simple to do, it is very time-consuming when you have to create it over 200 times. It can take a small team of family and friends plus 2 to 3 nights to complete it. A lot longer if it is just you and your partner. Not to mention multiple trips to the craft stores to buy more as you underestimate what you would use.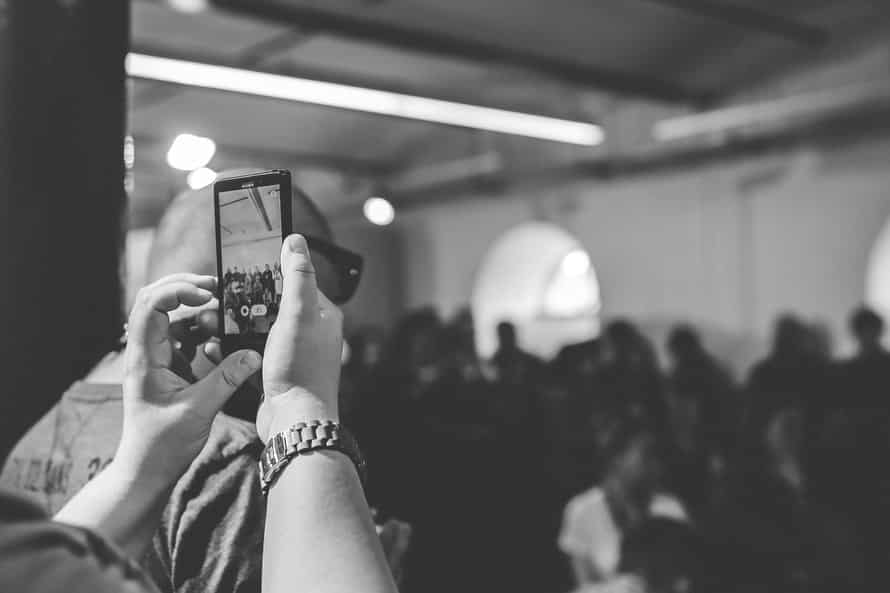 Disadvantages of DIY
While DIY can seem amazing and cost-effective at first, it does not always end well. Here at Pink Caviar Events, we have had to step in last-minute multiple times. We have been asked to source alternatives and help brides out of a DIY hole.
For example, we had a client that decided to forgo a professional photographer. She instead asked all her guests to take photos with their personal cameras and smartphones. While smartphones can produce some fantastic photos and videos, there are two things that couples forget. A professional photographer will use a high-end DSLR camera which is vastly superior to the latest smartphone.
A professional photographer will know where to stand, what to focus on, and how to rally everyone together for group shots. They will know all the in-and-outs from years of experience compared to your average wedding guest. While your uncle Bill has a fantastic 4k/UHD video camera, he might have a shaky hand, stand off-centre and may not focus well. Of course, you will have lots and lots of photos and videos of your big day, but they will more than likely be sub-par when compared to a professional photographer. That said, photos from your guests are a great way to supplement the photographer's photos and videos.
The same concept applies to photo booths. Many DIY Photobooths use a simple low-resolution webcam. Professional photo booths which come with an assistant will generally use high-resolution DSLR digital camera for unparalleled quality.
DIY vs Professional Service – You Decide
There are some things you can do yourself for your wedding that are simpler than it seems and will save you a lot of money and/or add a special touch that you thought was out of reach. A good example is when you print your thank you cards at home.
Did you know that you can buy a colour laser printer for almost next to nothing these days? Make sure you can set it to the paper size you want and use up the demo ink. You can have everything professionally printed for less than $150. If you don't want to buy a printer, you could look into designing them yourself and have them printed at a local print shop.
Other examples are looking at one-off items that do not require having to be repeated over and over again. Great examples include welcome signs, DIY guest book or a handful of hand-crafted gifts for your bridal party.
You need to know what you can realistically do yourself. How much you are willing to put up with and the time you are willing/able to spend on the DIY side.
Do You Need A Hand?
Do need any help with planning your wedding? Feel free to check out our explainer video to see how we can help.
Do you have a question for Ask Emilie then email her here? Alternatively, fill out the form below and have your question answered in our wedding blog. Also, check out the other Ask Emilie Blogs here, they may also contain what you are looking for or give you ideas and inspirations for other wedding-related questions.
Which elements are you looking to DIY or use a professional? When it comes to DIY vs Professional Service, do you have a preference? Join the discussion and let us know in the comments area below 🙂