So you are thinking about hosting an engagement party. There are a few things to consider when hosting this event. The interesting thing is that while a wedding will take 12 – 18 months to plan, an engagement party is typically held 1 – 3 months after the proposal. This does not give a lot of time to bring everything together. So let's take a look at what it takes to bring everything together when it comes to engagement party planning.
Engagement Party Planning – What It Takes To Make It Happen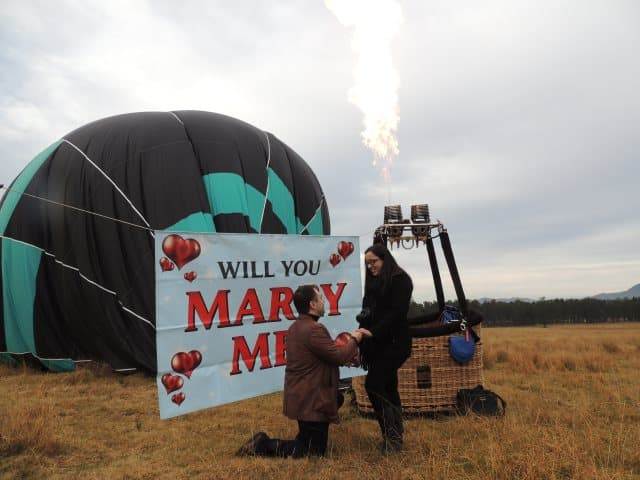 Venue/Location
Most people think the easiest element to choose is the location for your engagement party. The simple fact is that it is and also not the easiest part of the event for some. What I mean is that many people think they will just use their house/apartment. Some places are large, and some are small.
Firstly is your place large enough to have all the people you want? Secondly, depending on the festivities and how large/grand you wish to make the event, will you be getting noise complaints? Even though you may not think the music is loud, people who live nearby may put in a noise complain while the party is in full swing.
Do You Want To Clean Up?
Cleaning up is something many people do not consider until afterwards. When you host an event of this size, there will be much to clean up afterwards. You may want to consider to host your party in a venue space, so you do not have to worry about it after the party.
Invitations
The engagement party is to invite people of all ages being your friends and family. Sure you could make it a Facebook Event or text people, but not everyone is using Facebook these days (although we are 🙂 ). Additionally, not everyone has a mobile phone (e.g. grandparents). So you may have to make some formal invitations.
They do not have to be stunning as your wedding invitations, but at least something you know people will receive and get back to you. You will then have to collect a tally of everyone who will be attending. Depending on how many people you invite will determine where you will have the engagement party (home or someplace else).
You may also need to include a dress code (blog coming soon). Some people may turn up in jeans and a t-shirt, some will come smart casual, and some will come dressed in suit and tie. You need to make it clear what people should wear, which can also determine the styling elements.
Catering
Once you have the location sorted and a headcount, you then have to work out what people will be eating. You will need to know how much food you need to make/order. Are you going to be making all the food with your family/friends beforehand?
If you are at a venue, this will not be an issue as they will have a set menu. The only factors you would need to consider are guests with specific dietary requirements.
Styling
Lastly, what many consider the fun part is the styling of the event.  It does not have to be anywhere near as styled as your wedding. It does not have to match the same theme as your future wedding. While styling is fun when it comes to engagement party planning, you have a very short amount of time to pull everything together.
Some awesome things to consider for an engagement party are our white thrones for the newly engaged couple. There will make the newly engaged couple feel like royalty at their engagement party.
Entertainment
Some people forget this part of the event entirely, but will there be music or would you like something more? Sure you could use something like Spotify/SoundCloud connected to a speaker or would you want something more. Would you consider entertainment options such as lawn party games or a photo booth?
Bringing It All Together
These are some of the basics with regards to hosting an engagement party. There is quite a bit to do in such a short amount of time. If you need any help in putting everything together, we can help with all the elements with our engagement party planning, styling and entertainment options.
Are you planning your engagement party? Have you started any engagement party planning? Comment down below and let us know 🙂