14 Apr

Great Wedding Invitations

(Last Updated On: 07/03/2019)

Invitations to a formal wedding are layered and complex. It can be the source of anxiety for hundreds of brides around the world. There are traditional reasons that the format is so different from anything else we use today. However the fact remains that a wedding invitation is special. There are family traditions and wedding theme considerations. Many couple try to find a balance between a traditional versus more modern wedding invitation feel. Personal tastes need to be taken into account when it comes to selecting the best wedding invitations for your wedding.

Couple's going it alone and designing their wedding may get bogged down at this stage of the planning. There are so many different ways to go, and not a lot of reliable guidance about what to choose. Sure they will ask for guidance from family and friend. However many time the traditions and advice is not always the best. A good example is when the parents had a wedding many years ago but certain traditions are no longer happening.
Wedding Invitations – How To Choose
Couples who have elected to work with a professional an experienced wedding planner like the ones at Pink Caviar Events have  many benefits. Firstly there are fewer stress elements in the wedding invitation selection process. Your dedicated wedding planner will already have taken care of outlining your theme. They will present wedding invitation options that line up with the look, feel and family traditions you and your partner hold important.
There are many other elements of the wedding to consider as well. There is the budget, size of the wedding, how many guests, feeling of the wedding and how formal it is. These can factor into a larger expense for wedding invitations and stationery. Considering a more casual and smaller affair that has about 60 people on the beach can have a very different aesthetic than a few hundred appearing at a banquet hall can. The words that are chosen for the invitation, and how they are arranged, traditionally indicates things like who is responsible for the wedding.
The Invitations Set The Theme Style & Mood
Ensuring that the wedding invitation sets the proper theme and mood for the guests is important. For those couples who are considering making digital wedding invitations, it's worth thinking again. Unless your wedding guests are all very technically savvy, it's going to be difficult to ensure that the more traditional guests will understand how to open / download the invite, and then how to rsvp. There are plenty of couples who have woven the digital announcement into their wedding. They have done in so in creative and innovative ways.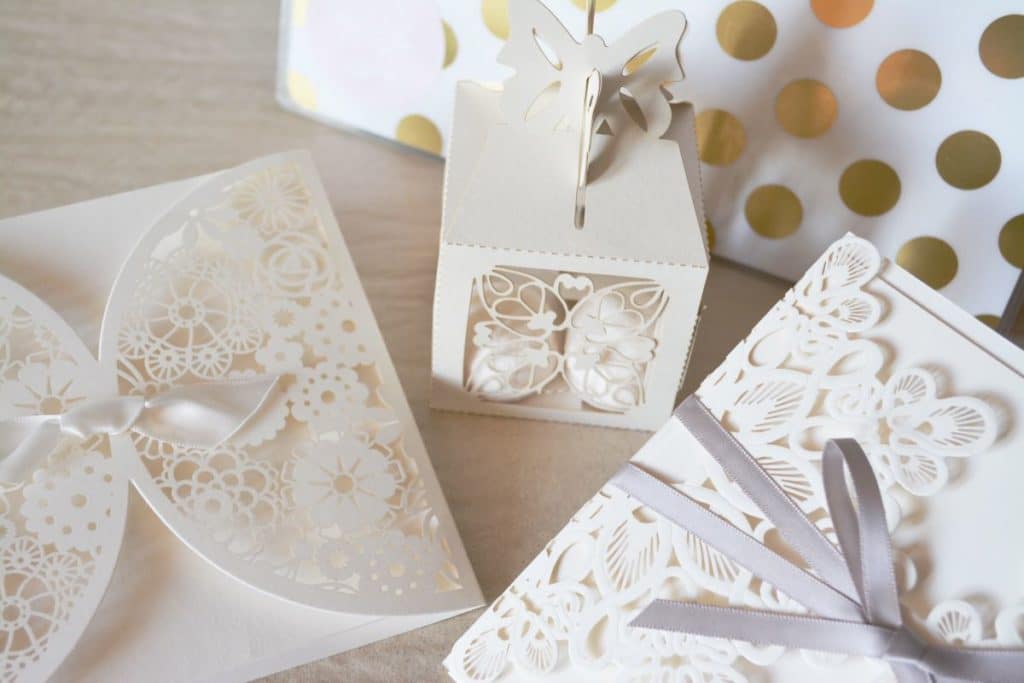 The Pink Caviar Events wedding planner team of wedding and event professionals will be able to advise you on the best way to arrange your wedding invitations. This is because the invitation are certainly not all there is to making sure everyone knows about your big day! This also includes save the dates prior to the wedding invitations to assure people have that day clear for your big day. The great thing is that we can also match you invitations to your wedding styling and theme. This makes everything that little more seamless and in line with your vision. Check out our Facebook page for some wedding inspiration and styling.
What type of wedding invitations are you having for your wedding? Let us know down below in the comment section 🙂
Do you have a question for Ask Emilie then email her here? Alternatively, fill out the form below and have your question answered in our wedding blog. Also, check out the other Ask Emilie Blogs here, they may also contain what you are looking for or give you ideas an inspirations for other wedding related questions.