So if you are reading this then you believe he's about to propose, would like him to propose or he literally just proposed.  This blog deals with the situation directly after you get proposed to. Depending on your personal choice and how he proposed there are a few handy hints for the moment after. If he proposed in front of your entire family and friends then this limits your options but lets see if our guide can help you.
He's About To Propose – Some Handy Tips
Before You Even Propose
Choose Who You Tell
If you are the one who will pop the question then this is the most important tip I will give you. The rest of the tips are great but this one is in pre-proposal stage. The tips is 'Know who you tell beforehand and give them clear instructions on who / how to handle the information'. I will give the example of when I proposed. My parents knew because I had been discussing it with them. Her parents knew because I had gone to visit them to ask for their blessing. When I told them I made the obvious statement of not telling anyone. While this is implied some people get so excited that they accidentally let it slip. It had nothing to with lack of trust but more just to make sure no one else would know.
Unexpected Allies
Of the ones you do tell, they can be of great help. Traditionally you tell your and her respective parents. The next question they ask is 'can we help in any way'. Some see it as just being nice but he truth is that it is very helpful and nice to include people if needed. For myself all I said was not to say anything and not to mention I can over to talk to her parents. However there are some cases where they can help you setup to pop the question. For example your partners parents could organise to spend time with their daughter as a distraction why you set things up. Other times using a proposal planner can also come in handy.
Pause On Social Media
Each person is different but take a moment and realise you have just been proposed to. Here is what happens the moment you post this on FaceBook or Twitter. Firstly you will be getting a notification every 2 seconds, emails, phone calls, video calls, texts and so on congratulating the two of you. A tip is to take a pause on social media. What I mean but that is of course tell your family and enjoy the first 24-48 hours to yourselves before posting on social media and getting a barrage of calls.
This gives you the ability to spend some quality time together before you unleash the news on the world. When I proposed to my now wife we held if off for a good 24 hours. We let out respective parents know as I proposed in the Hunter Valley far away from them in Sydney. We wanted to spend some alone time before the rest of the world knew. The only tip for this is that if you do post anything on social media BEFORE you announce to the world, make sure the ring is not showing in any photos or people will know.
Take a look at the photo down below. It was what we posted on FaceBook before we announced the news to the rest of the world. Someone noticed the ring and starting to comment and called congratulate us. It was subtle but its all in the details that people can notice.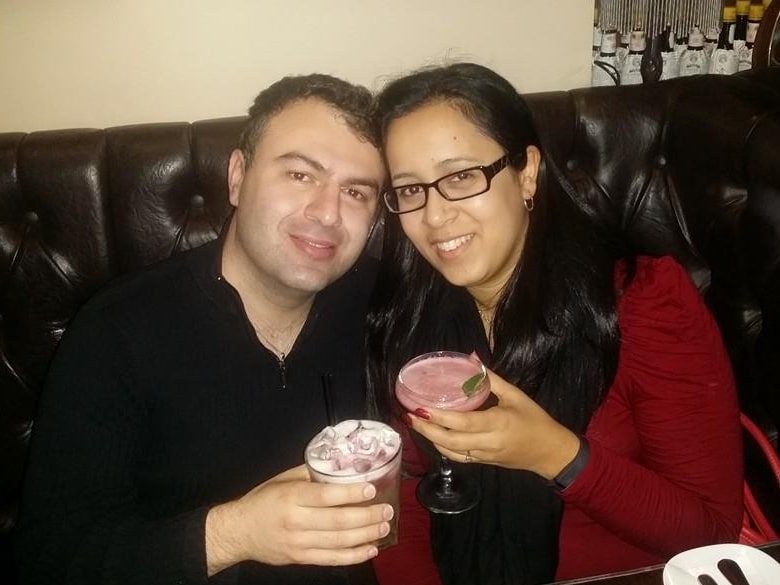 Enjoy The Moment
For some reason every person who just gets proposed to goes into planning mode almost immediately. In simple terms you control when and where your wedding is happening. You have plenty of time to plan your wedding and there is no immediate rush. While some brides have been planning their wedding subconsciously for years, there is no immediate rush so just enjoy being engaged.
Do Not Make Commitments Early On
Ok so you decided to tell your family and maybe best friends. Your parents may start saying "You must have you first cousin in your bridal party". You may also invite friends to be in the bridal party just out of excitement but aren't that close. Your wedding is a little like Game Of Thrones in that there is a lot of politics. You never know what happening round the corner. Your parents may push for certain relatives to attend or be involved but you have not seen them in over 10 years.
Friends come and go into your life. A friend you are on good terms with may never be seen again. Obviously someone like your best friend and siblings are going to be involved. Take a moment and assess all the options available. The last thing you want to happen while planning is "but you said I could" and that was months ago while you were not thinking.
The other example is that your cousin could also be a DJ and wants to DJ at your wedding. That's all well and good and in the moment you may say yes. When you get home and check out his website or Facebook page to sample his work you discover its not that great. There is no harm in saying you will think about it BUT do not commit unless you are sure you want your DJ cousin mixing some sick beats at your wedding.
Your Choice When You Are About To Propose
It all comes down to you and how you want to handle it. Remember that if he just proposed or he's about to propose the ball is in your court. You decide how you want to announce it and how you want to handle it – no one else. From the moment after everything calms down and you need a hand whether it be wedding planning, coordinators and so on contact us. But until then enjoy the moment.
What are your thoughts on our 'moments before' tips? Do you have any tips for when he is about to propose or some that would have been handy in hindsight? Let us know in the comments below and join the discussion 🙂