Earlier this year we were presenting at some expos in Sydney. Some couples asked if they could have a chat about their wedding to ask for general advice. They told us they did not want a particular service like a wedding planner or stylist but rather some advice, direction and suggestions for their wedding. After a few couples asked we decided to make this open to everyone with our Hourly Wedding Planner Consultation service.
What Are The Advantages Of An Hourly Wedding Planner
Pink Caviar Events has launched its hourly wedding planner consultation service. With the ability of conducting the sessions in our city location, over the phone or via Skype in the convenience of your own home. It is perfect for couples who are seeking a little advice. You can ask our planners anything such as where to start, how much certain elements could cost, how to work though a particular area or just ask general wedding planning questions.
Couples may know exactly when and where they want to get married. They may have loads of ideas in their head. They may even have a lot of advice and knowledge from their family, friends and local community. While this is great there are some instances where they don't have all the answers.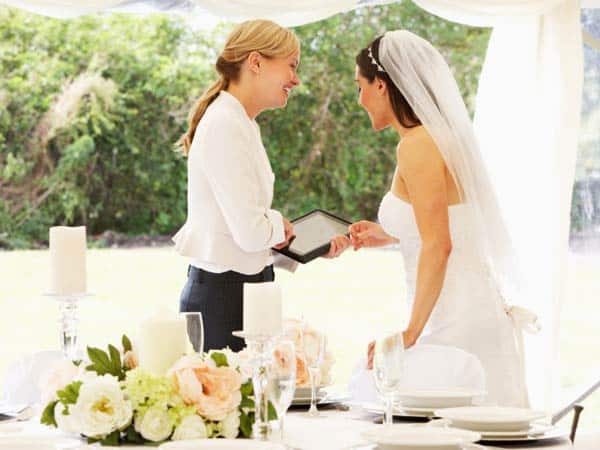 Separating Guessing & Incorrect Resources From Fact
Of course you can go online for the answers you seek. However on many occasions it is from blogs that are from overseas with different customs and traditions. As a result the advice you may get online may not have all the answers or may even be incorrect because it is based on different customs and cultures. Many wedding forums have personal opinions (which can vary considerably), out of context or be incorrect. Sometimes you may be looking for the 'norm' and that's when an expert can help. An expert wedding planner can point you in the right direction on where to go and what to ask. This is especially helpfully when dealing with other suppliers. Remember that we do this every day and know where and what could save you time, effort and /or money.
A good example is from my own wedding where my now mother-in-law was giving me advice on Greek Orthodox customs. As I have planned Greek Orthodox weddings in the past, I had never heard of her suggestions. I had decided to double check with the priest. He advised us that the mentioned custom had not been done for almost 40 years. While my mother-in-law was not wrong it was something that was not needing to be done.
Great For People Just Starting To Plan Their Own Wedding
Many people who enquired about this service were people who were newly engaged and wanted to know about the process. We advise clients on what they need to do immediately, what can be done later, what is optional, how to budget amongst other things. The good thing is that it is not a one-off service. So if you get stuck along the way or have more questions, you can simply set up another appointment.
Those who use our hourly wedding planner service also reap great discounts on our on the day coordinator service. This means you have the support from our expert planning team on the lead up to your wedding and the assistance on the day to ensure all runs smoothly and you can relax and enjoy.
So give Pink Caviar Events a call (or Skype us) to see how we can help you for your wedding with our hourly wedding planner service. Whether it is just for specific elements, assisting with the planning timeline or for the entire process we are happy to help.
Have you ever considered an hour wedding planner instead of a full service wedding planner package? Join the discussion and comment down below 🙂