So you are in charge of organising a buck party. A night planned of good times, good drinks and good memories with family and friends of the groom. In itself it seems fairly simple to organise a bucks party. So to keep things as easy as possible we have collected tips and ideas from people (including myself) who have organised bucks party events before.
Organise A Bucks Party
Speak To The Groom First
Traditionally the groom is not to know the full details of the event. That being said you should consult the groom on a few factors before planning anything. This sets you up for the groundwork to start your planning.:
List Of People To Invite: Do not assume you know all the friends and family that will attend. Even if you grew up together and speak to each other every day there may be 1 or 2 people that you did not think to invite (such as work colleagues). It will also prevent you from inviting people the groom does not want to invite. Make sure you get their mobile numbers and email addresses. Note that not everyone uses social media such some of the older guests. Only set up a FaceBook group if you everyone uses Facebook.
Peoples Quirks: Ask if any of the guests have any specific requirements. This can be anything from dietary, disability assess issues and also being made aware of certain people's quirks. What I mean by quirks is it could range from them not drinking, religious / moral views and so on. This will keep you on top and avoiding any issues down the line.
What He Likes: Without giving anything away, ask the groom if there is something he would like to do or has a preference. Remember you are in control but there is no harm in getting some suggestion's from the groom to ensure he will enjoy the night. That being said if he says you have complete control then go for it 😉
The "Do Not" List: While you have complete control over organising the bucks party there may be some things the groom just does not want to do. It could be anything from a no strippers rule, no alcohol and so on. Remember this is for the groom and what he like to do, many best men or bucks party organisers try to mould it in what they like. Always keep the groom in mind.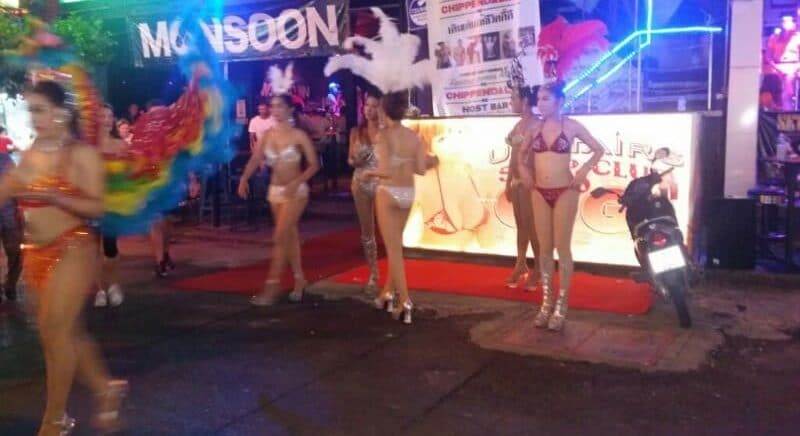 Consult With The Groomsmen
You know the groom very well but so do the other members of his bridal party. After you have spoken to the groom, have a meet-up with the groomsmen to throw around ideas. They may think of something you did not or further contribute an idea you had. While conversing with the other groomsmen, you can also work out a budget. It can be quite a costly night depending on the activities so by setting a general budget now will help determine the activities. It is a great way to catch up have a drink, share ideas and if inclined organise a groomsmen speech if so inclined.
Get Quotes
The one thing you will have to do when you organise a bucks party is to get quotes. The moment you start searching for bucks party ideas you will need to get quotes to work out a realistic budget. Unless it is something very niche or specific the groom wants to do you need to get at least 2 quotes for the same thing (I personally go for 3 but that's just me). You may wish to use a bucks party event company or go to an bucks specific venue. Make sure you read google reviews and not to get stuck on the pictures on the site as you hear about some horror bucks parties as a result.
You may also wish to organise the event yourself which is fine as long as you account for all the details. Make sure you have a good idea who will attend and who will not. This is so you have a rough idea of numbers when getting quotes. In some cases it is good to have 2 sets of numbers such as 10 people or 15. This can massively impact the price and what you can do as some locations have minimums and prices improve the more that attend.
Contacting The Bucks Party Group
One of the unspoken rules is  that traditionally the bucks party pays for the groom (drinks and expenses). For example if the cost for an event is $150 per person and there are 10 of you including the groom (so 9 will be paying) then each person pays $166.66 (not including drinks and other expenses added on the night. I like to be clear and detailed when I send out a group email so no one is confused. Your email should contact the following
The Itinerary (addresses and times)
The cost of the entertainment (factoring in the grooms cost)
Be clear to advise about drink expenses (some people assume a venue will include alcohol as part of the package)
Bank account details for them to pay you
A deadline for them to pay you by. Make sure its at least a month beforehand as some places book out. This will also minimise people saying cutting it close to the line who are not the most reliable at paying.
The Guests Are Not In Charge
Most of the time the guests are happy to go along with the event itinerary or not attend for whatever reason. On the rare occasion you will have someone who wants to attend but they want to take control. While it is fine to take input from a guest it is not fine for them to try and take control. Stand your ground and be a little diplomatic because you are the organiser but it is for the groom.
Follow Up
I am including this as some people have no experience dealing with collecting money from a group of people. When you organise a bucks party and are not sure how to handle this situation it can cause problems. As good as friends can be, some are a little slack in paying. When you send the original email to the group you need set a date to pay by. One week before the deadline you should send a reminder email (individually or BCC them) and/or text to those who have not paid, this is to avoid embarrassment to the person and also ensure that you can pay the suppliers you have booked. If they pass the due date then I strongly suggest you call the individual. The last thing you want is for you to foot their bill as it is doubtful any others would be willing to pay more so it falls back to you.
If someone isn't responding to you or being a bit slippery then you will have to contact the groom. Politely advise him of the situation without giving details of the bucks party events. Generally when the groom calls the person should respond. Then the groom will advise if that person will attend or not. This will prevent any situation where you are out of pocket and prevents a situation where someone turns up on the night and not paid.
Have Fun
With everything now set you are ready to have a great night. I decided to keep this as streamlined as possible but cover the majority of the issues you may face when you organise a bucks party. If you need a hand with putting a bucks party together feel free to contact us today.
Have you had to organise a bucks party? Was there anything you feel we missed in this guide? Join the discussion and comment below 🙂