You may have read about our destination weddings more specifically our blogs on New Zealand destination weddings. We have covered areas such as Auckland, Wellington and Queenstown. That being said there are some unique places to get married in New Zealand which we will cover today. I am not talking about your typical tourist hot spots or normal wedding places. I am talking about places that are more uniquely New Zealand.
Today I will be talking about 4 areas that a couple would not normally think of first to have New Zealand destination weddings.
Other Places For New Zealand Destination Weddings
Rotorua
This town is certainly special and one with a unique natural feature. While it has been known to omit certain odours due to the natural sulphur pockets in the area they produce beautiful geysers. That being said not all of the town has this smell and sometimes it hits you in waves as demonstrated in one of our 360 videos.
Imagine getting married with the backdrop of a roaring geyser behind you, this will truly make some unique photos to remember. The geothermal areas which produce these geysers also power the famous Rotorua hot springs which make for excellent relaxation. There is also the Skyline Restaurant (same as the one in Queenstown) with an amazing view of the city which is great for any reception with a capacity of up to 350 guests.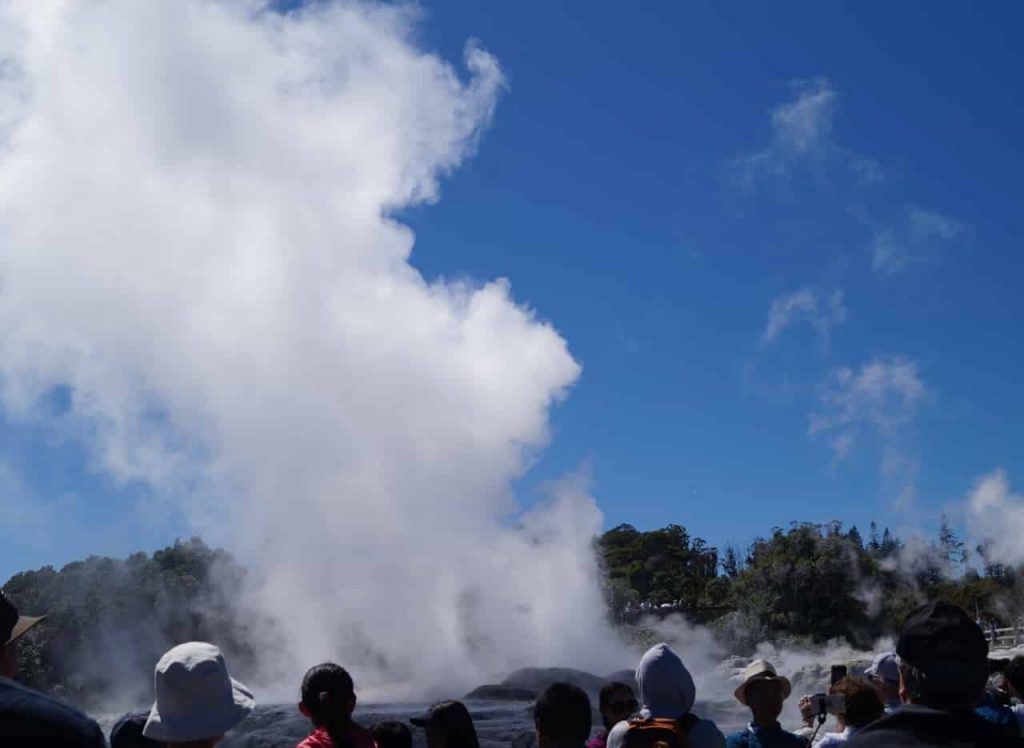 Hobbiton
Hobbiton was made famous by the Lord Of The Rings Movies. Interestingly enough it was not fully constructed till filming the Hobbit Trilogy which came after. Many people do not know this but you can get married at this location and they even have a dedicated wedding area. As far as New Zealand destination weddings go this one is done nowhere else. If you are a fan of Lord Of The Rings and wanted to be married in the world of Hobbits then this is it.
People come from far and wide to see this place and the attention to detail is amazing in the 44 hobbit holes (which are unfortunately only facades). There is even a 'human scale' tavern for drinks and nibbles. Human scale means although its designed to look like a hobbit building its designed for regular people to be able to sit and stand.
Check Out Hobbiton in 360
It is compatible with 360 headsets such as an Oculus, Samsung VR or even Google Cardboard. Strap on a headset and it is like you are really there.
Franz Josef Glacier
Ever thought of getting married on a glacier? Well, I can confirm that most people have not. You can get married on the Franz Josef Glacier which is 12km in length and has some spectacular views. Like all glaciers, it is constantly moving and this one moves at a rate of 5 meters per day. Interesting fact, it was named after Emperor Franz Joseph the 1st of Austria.
The ceremony is more suited for smaller weddings but the ideal thing to do is take a helicopter ride to the top for spectacular views. If you decide to walk up I can guarantee that you will ruin your wedding dress or tuxedo.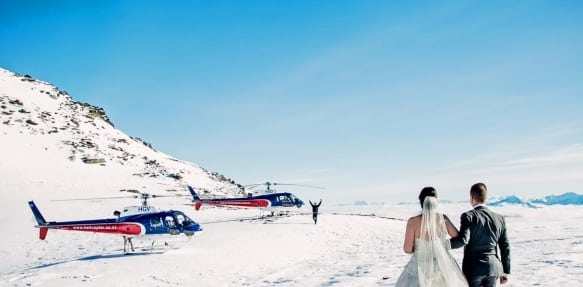 Waitomo Glowworm Caves
If you have ever seen a glow-worm at night time then you know how beautiful they look. The Waitomo Caves have a specific species of glowworm called Arachnocampa Luminosa which is only found in New Zealand. These glowworm caves are meticulously monitored for carbon emissions. This to keep the habitat as optimal as possible for the glowworms and their continued survival.
These caves have amazing acoustics and afterwards, you can have your photos taken in the cave. This is all before joining a magical boat ride in the dark. You will be amazed at the beauty of the caves as you glide through where the glowworms live. Their natural glow lights up the cave is a soft blue light.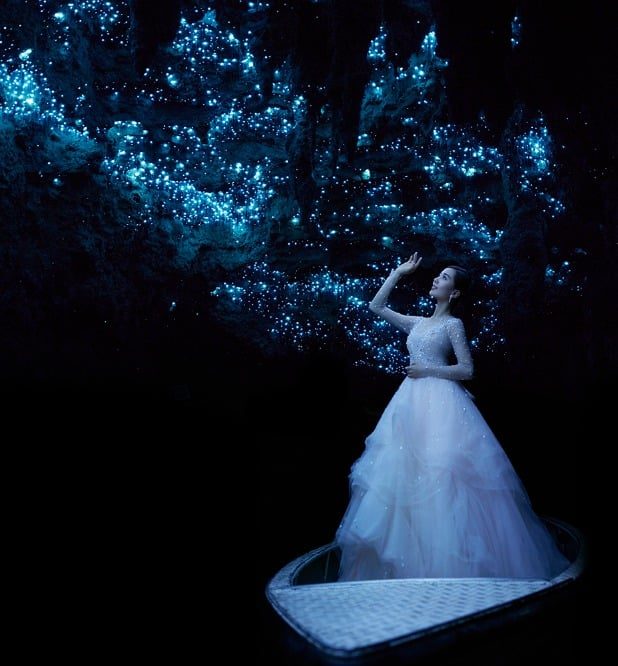 New Zealand Destination Weddings Your Choice
If you are planning to look through New Zealand destination weddings then you have come to the right place. If you are looking for a destination wedding planner who is based in Sydney then let us be your New Zealand destination wedding planner and help turn your dream into reality.
Check out our other New Zealand Destination Wedding Blogs:
Other New Zealand Location's Destination Wedding – You Are Here
Are you considering having a New Zealand destination wedding or a destination wedding elsewhere? Join the discussion and comment down below 🙂